Clickfunnels Pricing and Cost | How Much Is Clickfunnels? [+FREE TRIAL]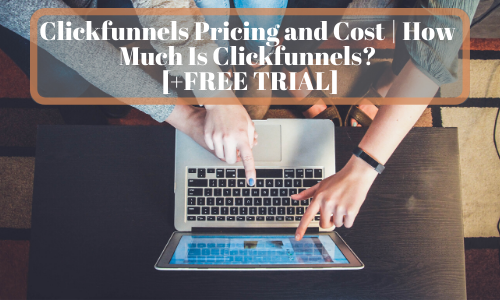 For a business owner, fewer prospects are as frightening as missing out on potential leads. The success of a business depends on the size and number of clients a business has. The greater the number, the greater the chances of success of a business.
However, it is also a well-observed fact that most businesses are unable to properly follow-up with hundreds of leads. This renders the growth of their business slow and they are unable to retain their revenue generation at a safe level.
There is finally good news for entrepreneurs. They can now prevent their leads from going bad by taking help from a lead management solution called Clickfunnels.
What is Clickfunnels? What does it do? How do you get benefit out of it? What are the Clickfunnels Pricing? These and other relevant questions will be the subject of this blog. Keep reading to learn more about it.
Introduction to Clickfunnels
Clickfunnels offers marketing and selling solutions to businesses by building their online sales funnels. Using Clickfunnels allows businesses to efficiently deliver their products online. The tools remove the obstacles and ensure that entrepreneurs are able to market their products and services online without any complexities. Clickfunnels provides users with multiple easy-to-handle funnel options. These options come pre-built into the software as per the needs of a specific service, business, or product.
Clickfunnels makes it easier for entrepreneurs to create their personalized marketing and sales funnel. It does so by incorporating every element essential for an effective and functional sales funnel. In a traditional online funneling, different components are bound in unison. For example, website hosting, landing pages, email auto-responders, and everything that is relevant, works jointly in a typical environment. Despite the fact that it takes very hard work to set up a traditional sales funnel, however, it is very expensive and quite labor-extensive.
The benefit of Clickfunnels is that you get to enjoy all these features in one place and with far greater convenience. This offers all of these qualities in a single comprehensive, unified package so that you are liberated from the need to deal with them one by one. If you run and manage a business, Clickfunnels has a perfect funnel that is just perfect for your needs.
Benefits of Clickfunnels
Clickfunnels is a prominent sales funnel software tool. The purpose of this tool is to simplify the processes involving whole sales and marketing funnels for a business. When it comes to variety, Clickfunnels gives you many different types of sales funnels to pick from as per your needs. You are also allowed to design these funnels in a manner that fits the preferences of your clients.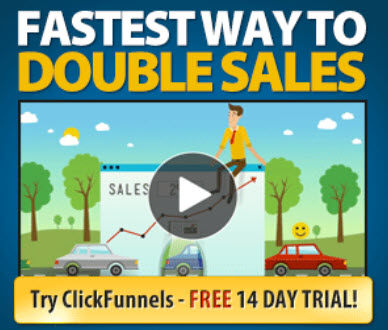 As a business owner, you can use Clickfunnels for many purposes. You can, for instance, use the software for sales, webinars, membership sites, preparing a list of your subscribers, etc. The best part about this diversity is that each type of funnel is fairly different from the other. In these types of management issues, Clickfunnels has sufficiently had your back by covering you.
Another benefit with Clickfunnels comes in the form of its huge variety of pre-built sales funnels. All you have to do as a user is to pick the one which is more suitable for the needs of your business. Selling a subscription and an e-book might be treated similar as they both pertain to the sales category, however, you cannot handle them both in the same way. It is imperative that you deal with them differently as they are. Using Clickfunnels helps you save hundreds of your precious hours from going waste. This software channelizes your efforts and helps speed up the sales of your product.
The appearance of a funnel needs to be enhanced with a creative yet unique template. Clickfunnels also helps you with this. Here, you can see a huge variety of templates to pick from. Each one of these templates is proven and tested. With these professionally designed templates, Clickfunnels gives a boost to you're A/B testing phase as there's no need for you to be personally deleting templates that don't work.
The friendly user-interface is yet another advantageous feature of this awesome sales management tool. The easy-to-use interface lets you integrate animation, videos, clocks, and all other desirable elements into your templates. Then, you are allowed to perform A/B tests so that you are able to make an informed decision. When you are using Clickfunnels, you are totally liberated from the need to deal with a learning curve.
How Is Clickfunnels Priced?
Let's now come to our main topic of interest. This is about the pricing of Clickfunnels. So far, we have seen and talked about the uses and advantages of using this tool for the marketing and promotion of your products or services.
It should be clear that it takes hard work and devotion to develop such an amazing tool. If you choose to use Clickfunnels, you pay for it. Before proceeding to discuss its various aspects, it is very important for us to know the way users are supposed to be paying for it.
You should begin by knowing that Clickfunnels gives you two types of subscription plans. These two plans range from $97 to $297 per month.
You are right to ask what exactly the difference between the features of these two plans is. Well, there could be more than one reason as to why the features differ in different plans. However, the key difference happens to be the number of landing pages and sales funnel allocated to each plan on a monthly basis. This means that some plans have more allocation of sales funnels and landing pages as compared to other plans. It should be obvious that the package offering a greater number of landing pages and sales funnels is likely to be more expensive than the one that gives a lesser amount of sales funnels and landing pages per month.
Here's a little bit of comparison between these two plans:
| | | |
| --- | --- | --- |
| | Package one | Package two |
| Cost per month | $97 | $297 |
| Allocated Number Of Funnels | 20 | No Limit |
| Landing Pages Allowed | 100 per month | No Limit |
| Traffic On Landing Page | 20000 | No Limit |
| A/B Split Test Availability? | Yes | Yes |
| Email Integration Facility | Yes | Yes |
| Free-Trial Period | 14 Days | 14 Days |
As you look at the table above, the reason for the price difference between the two plans become apparent. In package one, there are limitations on the number of funnels allowed per month, the number of landing pages allowed per month, and traffic on the landing page. In plan two, however, there are no limitations and restrictions.
Depending on your peculiar needs of the business, you can pick and choose a package. If you are wondering about the number of domains you get, you should know that it also varies on the package. If you decide to purchase a $97 package, you get to have 3 custom domains. That's it. For more than 3 custom domains, you will have to move to the $297 package.
Here are further details and descriptions of both plans:
Lower-Tiered Clickfunnels Plan
This is the basic Clickfunnels plan. It has a price of $97 dollars a month. This plan is suitable for businesses that are in the process of getting started.
As mentioned in the above, this plan lets you have up to 20 funnels, 20K+ visitors, 100 pages, and an unlimited amount of members and contacts. In addition to these, the lower-tiered package also offers you the following features
All types of advanced funnels
Funnels for an auto webinar
Order, upsell, and downsale pages
These are the features that a user gets to enjoy with the basic package of Clickfunnels. Now let's have a look at the advantage of the more advanced package.
The Etison Suite Package
This is an advance package of Clickfunnels that has a lot of things to offer. However, it is also far more expensive than the basic package. This is the ideal package for large corporates and well-established businesses.
In the Etison suite package, there is no limit on landing pages, funnels, or visitors. In addition to these services, the package gives you the following benefit:
Priority template requests and support available
Helps you manage your email lists
Enables you to send broadcast emails
Series of an autoresponder
Allow you to send location-based emails
Provide email sending based on social media
Segmentation is made more flexible and advanced
Scoring of leads and actions
Availability of magic social contact profiles
No limitation on affiliates
No limit on commission plans
Easy-to-setup 1-Click facility
Reliable subscription plans
Management of affiliates and see top affiliates
Integration of billing facility
In addition to the above, a user is also provided with numerous other benefits with this feature. It is pertinent, therefore, that you understand the requirements of your business. Make sure that you are going for the right plan.
What's The Number Of Contacts You Get?
There is no limit on the number of contacts leads on any package. Whether you have a $97 package or the other one, you will be allowed to have an unlimited number of lead contacts on the sales funnel.
What To Do If I Reach Maximum Limit Of Contacts For Clickmail
You know that you have reached this limit when the app sends you a message. What can you do if you have received this message?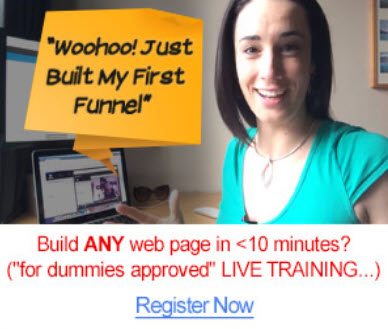 Well, you can't do much about it, unfortunately. The only option you have is to upgrade to the next plan which would be more advanced this. However, if you are using API to add to contacts, you are allowed to exceed the limit by 10% before you reach the maximum limit.
What Is Clickfunnels Best For?
The best thing about Clickfunnels is that this software can cater to a range of businesses. However, it is ideal for use in cloud-based website marketing. Clickfunnels is an ideal solution for all types of business and e-commerce websites to generate leads and sales.
If you run a consulting business, then Clickfunnels also has lots of benefits and advantages for you to consider.
Some Important Details
It is important to understand the nature of services that Clickfunnels offers to the users. Before you get your hands on it, it is very important for you to know that this is a cloud-based platform which ensures that businesses of all sizes in the e-commerce and other industries to effectively generate, and store leads and sales.
These businesses can reap many benefits using Clickfunnels. In addition to helping them with the management of sales and leads, the tool also facilitates a business entity to run different webinars through emails, and Facebook marketing.
Who Can Use Clickfunnels?
Whether you are an established business or you simply have a startup idea, Clickfunnels is ideal for you under all circumstances. A business can perform much better if they build quality landing pages for their company. Clickfunnels enables users to prepare landing pages inside of their sales funnel that has a strong history of successfully achieving their conversions.
The speciality of Clickfunnels lies in its unique design which offers critical support to all business owners, entrepreneurs, and managers who are seeking to establish their own pages without having to depend on complicated programming or website design technicalities.
Clickfunnels liberates you from all such worries. With this tool, you get all that you need without putting in hard work into technical issues. The software has done all the work for you in advance. All you now need to do is to point and click until the page for your business is fully ready and you have what you want.
If you have any startup idea or you want to sell a product or service, Clickfunnels is sure to bless you with enormous benefits and advantages.
Is It Worth Investing In Clickfunnels?
You own a business. You are likely to have a business mindset. If you are about to invest an amount on something that relates to your business, you are right to be cautious. After all, you cannot afford to spend a hectic amount of money on something that is not likely to benefit your business interests in the long-term.
If you are new to the business and have recently set up your company, there is a possibility that the cost of Clickfunnels might concern you. However, the cost of this tool is definitely worth it if you are seriously interested in growing your business by benefiting from the advantages and resources that Clickfunnels has to offer you.
A lot of people are confused because they think that the price of Clickfunnels might put them at a disadvantage. Why should they go for Clickfunnels when there are cheaper alternatives available?
There could be a lot of reasons as to why the Clickfunnels is a worthy investment. For now, it would suffice to mention that this tool gives you quality free-training software and it will bless you with a lot of benefits than those competitor websites.
Conclusion: Whether Or Not You Should Invest In Clickfunnels
In the above paragraphs, we have shed light on different aspects of Clickfunnels. We have learned what this tool is for. What does this do? Who might need this? And what would be its cost?
Having had such lengthy discussions on the Clickfunnels in a fairly detailed manner, it is time to ask whether or not you should buy this.
To revisit what we had stated in the beginning, Clickfunnels is a leading tool in facilitating users with the management of their sales funnels. It does so in numerous ways. For example, it helps you with pre-designed easy-to-build funnels. These funnels are totally automated so that the individual doesn't have to perform the conversion tracking manually. Instead, it does it automatically and also does additional split-testing so that the results could be improved. In addition to these benefits, there's a lot that Clickfunnels has to offer to the customers.
These features are NOT the only best thing about these Clickfunnels. If you are unsure but still want to try it, there is an option for you. You can get a 14-day trial package of Clickfunnels free of cost. That's how you can begin to understand this tool and make a decision as to whether or not this would be of any use for your business perspective. This trial period is especially useful for newly created businesses. That could be a great time to learn its features and see its impact on your business.
If you are serious about the management of the sales and leads of your business, getting Clickfunnels is definitely a must-do thing. Don't waste another moment and get this as soon as possible.


Disclosure: I am an independent ClickFunnels Affiliate, not an employee. I receive referral payments from ClickFunnels . The opinions expressed here are my own and are not official statements of ClickFunnels or its parent company, Etison LLC.