9 Best Clickfunnels Payment Options to Increase Conversion Rate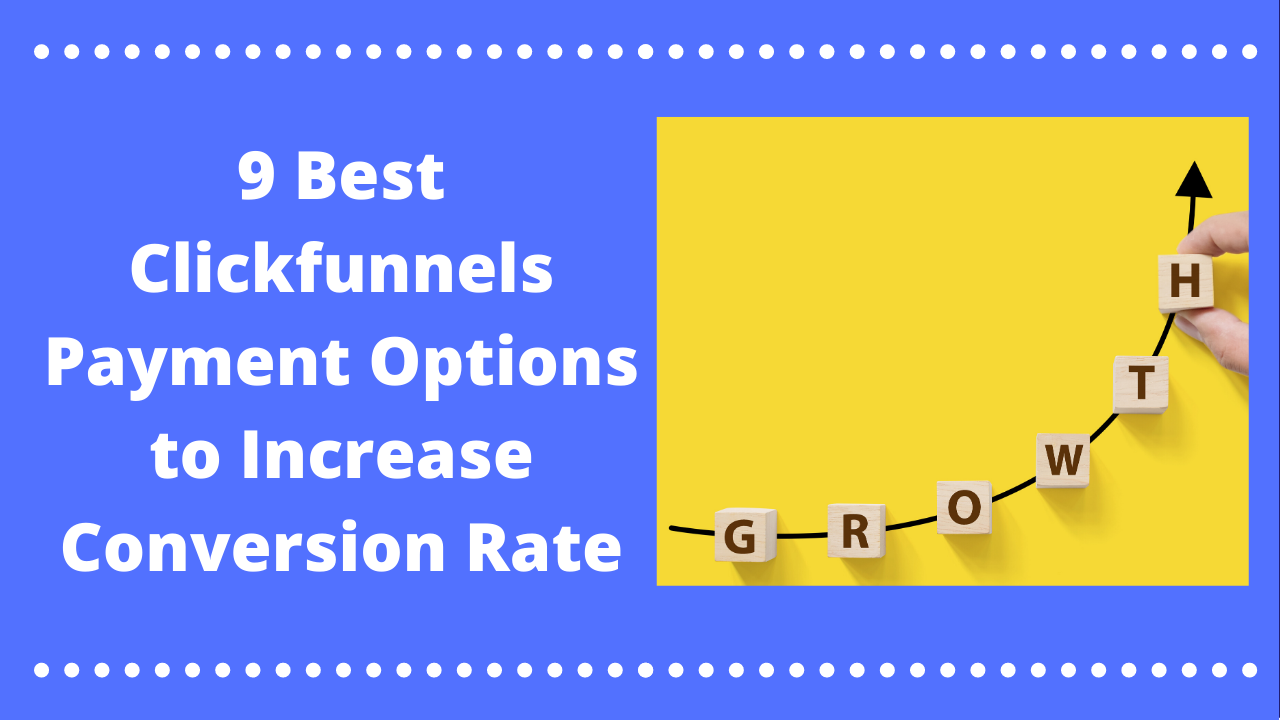 Converting potential audiences into loyal customers is the only thing that comes to mind when we talk about sales funnels and funnels for marketing. Today we are going to be focusing on Clickfunnels payment options.
And I am sure that by the end of this article, you will agree with me that Clickfunnels is the easiest and simplest way of subscribing to these sales funnels strategies.
Converting leads into customers is easily done through the use of some exclusively created tools and some of the best Clickfunnels payment options. To build your first funnel, and any thereafter, you must be aware of the payment options available.
Here are the 9 best Clickfunnels payment options or payment integrations to increase the conversion rate of your potential clients into loyal customers.
Clickfunnels Payment Options for Integration
There are a variety of direct API connections with payment gateways, which means that you can directly connect or integrate your selected option with your products in Clickfunnels.
If you wish to have a convenient payment option, so you can simply switch between payment methods directly from your order form page.
If this is what you want, then integrating your account with Android or Apple Pay might suit the needs of your company.
Here is how you can receive payments through Apple or Android Pay while using Stripe as your payment gateway:
· First, sign in to your Stripe account and switch payment to Apple/Android Pay and also accept the terms and conditions.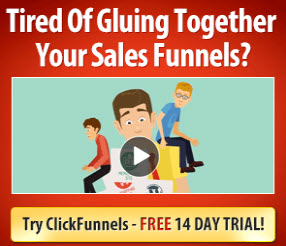 · Then edit and add Apple Pay domain in your account payment gateway settings
· After selecting the domain on which you need to enable Android /Apple Pay, don't forget to update the Stripe account.
· At last, add Apple Pay to your order form page through page editor and save changes.
Either you want to collect payments through the EasyPayDirect payment processor, or you already have an EasyPayDirect account.
In any case, you will need to integrate it with your products in Clickfunnels, and here is how you can do it.
· First, retrieve your accounts API key. For this, you need to enter a description for your key in the security keys icon at the bottom of the security options.
· Then select a user to assign after checking API, and your cart creates a new key and copies it.
· Search, select, and add an EasyPayDirect as your new payment gateway.
· Login to your account, paste the copied API key, and your account is integrated.
Connecting your Clickfunnels account with Keap to process payments is an easy process that allows you to accept payments from clients with convenience.
The following instructions to set up Keap are for those who have an Authorize.net payment gateway.
· Open settings option by navigating to the Nav menu in the Keap Dashboard.
· Select order settings and locate "Default Merchant Acct for Manual Order," after which select the Authorize.net account that you use, then click the save icon at the bottom of the page and exit.
· After the login to your Keap account, select the Keap Icon in the top left-hand corner of the page.
· Go to the setting on the bottom right-hand corner, click on the application, enter API Key, and save.
· After adding a new payment gateway to your account settings, search and select Keap V2, connect with Keap, and click the allow button on the screen.
Do you want to integrate NMI with your products in your Clickfunnels account?
Here is how you can do it by following the steps mentioned below.
· Enable your NMI customer vault, and if it's already done, then sign up to make a new account.
· From option go to settings, then to security settings to obtain the security API Key by entering the relevant description.
· Then select an assigned user, and after checking API and Cart create and copy your new key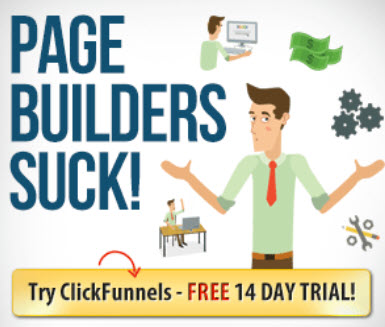 · To connect your NMI account with products in Clickfunnels, add a new payment gateway in the accounts settings.
· Search and select NMI, then login to it, paste the copied API key, and create a new NMI account. After this, your NMI integration is ready to accept payments.
Here you will learn how to connect PayPal V2 through an API Key. Through this simple and easy process, you can integrate your PayPal account with your Clickfunnels products.
· Create a PayPal client ID and a Secret Key. For this, you need to login to your PayPal account, and at the bottom of the page click the Create App button.
· Enter the app name and create an App. Then click the tab with the name 'LIVE' and scroll down below and click the 'Show' icon.
· To integrate it with Clickfunnels, add a new payment gateway to accounts settings, Click PayPal V2.
· After that, copy and paste the Client's ID and Secret Id and create a new PayPal V2 account after which, your account is ready to accept payments.
To integrate Recurly with your products in Clickfunnels, follow the details below.
· Obtain your public and private API keys for Recurly through API credentials in the integration tab
· For integration, add new payment gateway in account details
· Search and select Recurly and its subdomain
· Then enter the private and public API Keys and create your account for transactions.
Stripe is perhaps one of the most widely used payment options when it comes to integrating with the Clickfunnels account.
It's not only easy to use but also convenient for both Apple and Android pay users.
Here is how you can integrate this payment gateway.
· To integrate, add a new payment gateway through customized account settings.
· Create a new Stripe account, enter the name first, and then enable either Android or Apple pay by selecting a specific domain. However, this is optional to do and not a necessity.
· After creating your Stripe account, connect it with Clickfunnels, and sign in to it by clicking the button present at the top-right corner of the page. After signing into Stripe, it gets connected itself.
Once you are done with the integration of your chosen payment gateway, there are two ways you can create your product and can set your favorite payment method.
One of the methods is to create a One-Time Product, and this payment option applies to any payment gateway integration mentioned above.
Here is how you can do it:
· Once your gateway is prepared, don't forget to review the documentation, so connecting the product with Clickfunnels will be easier.
· Check the product list from the Order Form Page and add a suitable product along with its name.
· Then select the integration you would prefer for billing and enter the amount you will charge for the product. Keep in mind to also select an appropriate currency.
· Before entering the descriptions regarding the product, also select the One Time option for your product.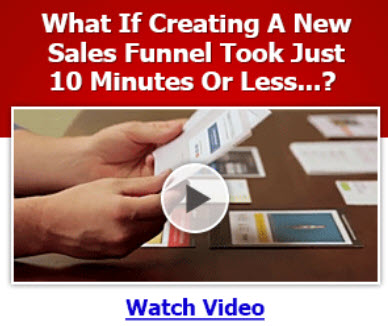 · After setting the quantity limiter and enabling other options, click on the create products icon, and you are good to go with accepting your payments.
Just like the one-time product, another form of creating products along with a reliable payment plan is to create subscription products.
And here is how you can connect it with your preferred payment gateway.
· First of all, prepare your integrated payment gateway and enable all relevant options. And also, don't forget to review the documentation to avoid any inconvenience.
· Then, from your products tab, select the suitable product and give it a name along with the price, description, and also choose the currency.
· Select a subscription plan from the menu and set a trial period for your product. Generally, the products are placed with a 14 day trial build.
· Click on Create Products, and your product is ready to be sold to clients.
We hope that now you know enough to choose the Clickfunnels payment option that works best for you. This guide will help you integrate the payment gateway with your Clickfunnels account. Once you are through, you can start receiving payments from your customers and clients with ease.
Disclosure: I am an independent ClickFunnels Affiliate, not an employee. I receive referral payments from ClickFunnels . The opinions expressed here are my own and are not official statements of ClickFunnels or its parent company, Etison LLC.