9 Best Clickfunnels Integrations to Increase Conversion Rate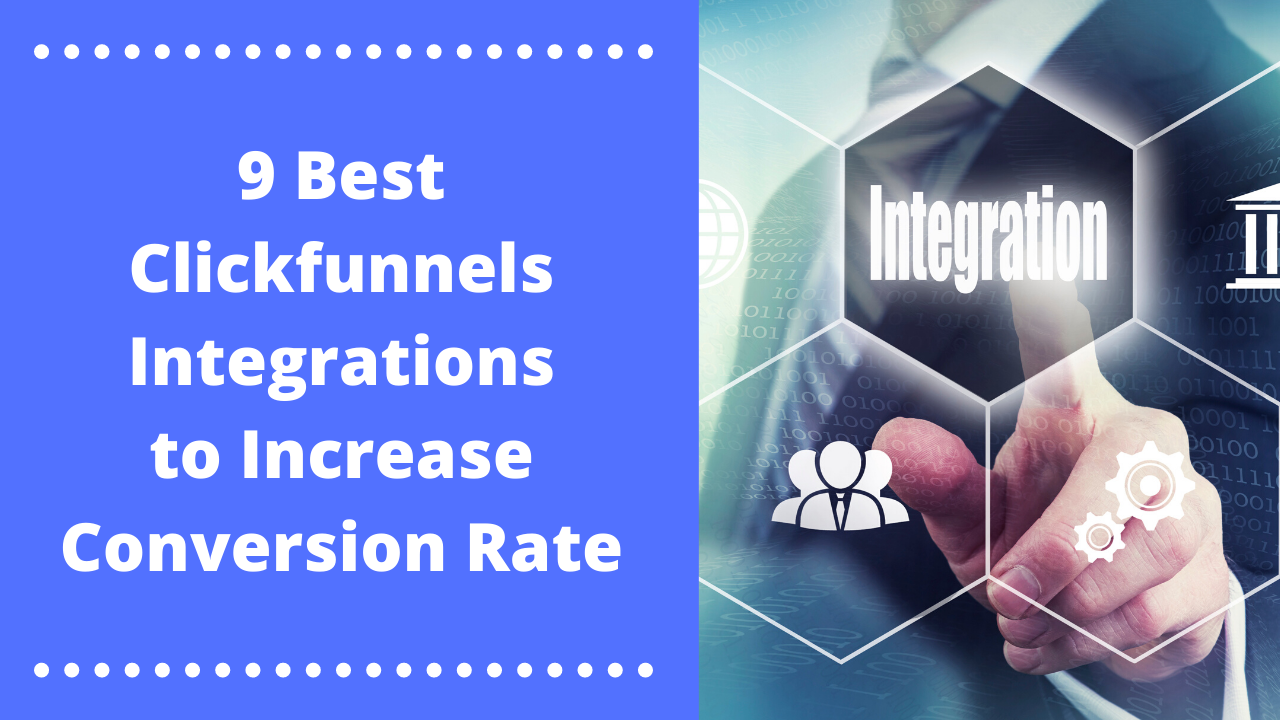 Clickfunnels is one of those services that is easy to use but takes quite an effort to master! For those who are looking to enhance their conversion rates, you'll first need to understand the appropriate use of multiple channels with Clickfunnels in order to be able to achieve your objective. We will go through the best Clickfunnels payment options and integrations.
The integration feature of Clickfunnels is one of the application's most important features. This enables users to connect 3rd party software in order to enhance Clickfunnels' efficiency. This means that users have a wider range of choices to add to the tool. The next question should be: what are the best integrations to introduce to Clickfunnels to enhance sales?
When it was first released, Infusionsoft was revolutionary! It allowed small businesses numerous benefits as it blessed them with an unprecedented level of detail. The software has evolved throughout the years and has become more complex. However, it is still the same in essence and you can easily use it for your business.
Infusionsoft lets you have a stronger and more detailed grip over customers that are important to you. It helps you to ensure that no one gets lost in the shuffle. Using Infusionsoft with Clickfunnels has proven to be a great CRM tool with immense power and influence.
This is basically a communication software that allows you to effectively stay in touch with your customers. Using Sengrid helps you to send and receive marketing and transactional emails. It gives business owners peace of mind by strengthening the safety and security of their online business. Customers' trust is key to enhancing your sales and that's what Sengrid provides for you. It encourages customers' faith in you, leading to better sales.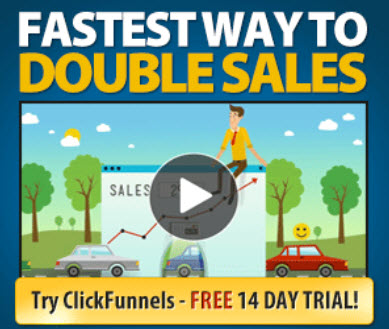 That's one of the reasons why Sengrid is believed to be a great integration into Clickfunnels, allowing you to expand your business further without compromising the foundation of your business.
Who doesn't know about MailChimp in this day and age? The service has been around for many years and has literally revolutionized the way small businesses send and receive emails. The longevity of MailChimp is a witness to its quality and reliability.
The application has extended and expanded ever since it was created. Today, MailChimp has dozens of different support services to offer to small businesses and entrepreneurs. Its Clickfunnels integration is truly an amazing thing to have in your business. The MailChimp Clickfunnels integration lets you have a seamless transition experience ensuring that a business owner is able to manage their emails in addition to boosting sales.
This is one of the few biggest e-commerce platforms in the world. Thanks to ease and simplicity, Shopify happens to be the de facto leader of e-commerce platforms. This is a place where you are also allowed to put objects that you want to sell. There are very few restrictions, which makes Shopify an attractive option for millions of people around the globe.
Therefore, you must consider integrating it into Clickfunnels. Doing this would truly be the best thing you could do to have better control over your store. Shopify integration will facilitate not only increased sales, but it also ensures that payments are safe and secure for your customers.
Initially designed and intended to be an email marketing tool, it didn't take ActiveCampaign long to surpass scores of CRM tools available in marketing and become one of the best. If you are a small business owner, you should definitely consider using it.
By integrating ActiveCampaign with Clickfunnels, you can benefit from the enormous versatility it has to offer. By combining these two, you can create a lot of effective sales automation. The integration of ActiveCampaign with Clickfunnels essentially creates a system that practically runs the business while you sit back and watch these tools bring in more and more revenue!
Facebook is hands down the best place for social media marketing. True, there are other social networking sites that give you marketing options, but Facebook has the most effective marketing system in place for entrepreneurs to benefit from.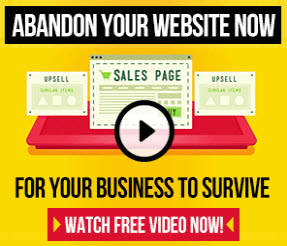 Among other things, Facebook allows you to target your own audience. It also lets your potential customers interact with you. If your business' success is heavily reliant on social media, then it is inevitable for you to get the Facebook Clickfunnels integration tool. This will help you enjoy better connectivity with your customers and lets you have an opportunity to easily accept payments.
You have a lot of choice in terms of payment methods to connect and integrate with Clickfunnels in order to flexibly deal with payments. Clickfunnels payment options integration has the added advantage of letting you deal with international clients with greater ease, as you can use payment methods widely acceptable around the world.
Since every business has to make payments, Clickfunnels Payment is a highly significant integration to be had as it will make your life easier and simpler. Since this integration is user-friendly, your customers will be encouraged to complete their transaction.
This integration enables a business owner to bring their SMS marketing directly in alliance with its Clickfunnels sales campaign. The benefit of this text message integration is that you are allowed far more versatility when generating leads and eventually ensuring that your leads will result in sales. This means that the sales process for your business becomes much easier and more manageable. You are also provided with scores of more attractive options to captivate your audience.
Compared to other integrations, this one is a bit different. Kajabi is meant to make it easier for you to present your service or product in a better and more rational manner. If, for example, you have something worthwhile to tell your audience, then Kajabi can help you reach that audience.
It can sometimes be difficult to get your true message across. This integration will help you in such a situation, as you are allowed to spread your message with much greater convenience and success.
The above are nine of the most important Clickfunnels integrations that can help you boost your conversion rate including clickfunnels payment options. They will help you make the best out of Clickfunnels by smoothing the performance of your business. Moreover, you will also be able to attract customers and sell your products in an easier manner.

Disclosure: I am an independent ClickFunnels Affiliate, not an employee. I receive referral payments from ClickFunnels . The opinions expressed here are my own and are not official statements of ClickFunnels or its parent company, Etison LLC.