7 Best Reasons to Attend Funnel Hacker Live [CLICKFUNNELS CONFERENCE]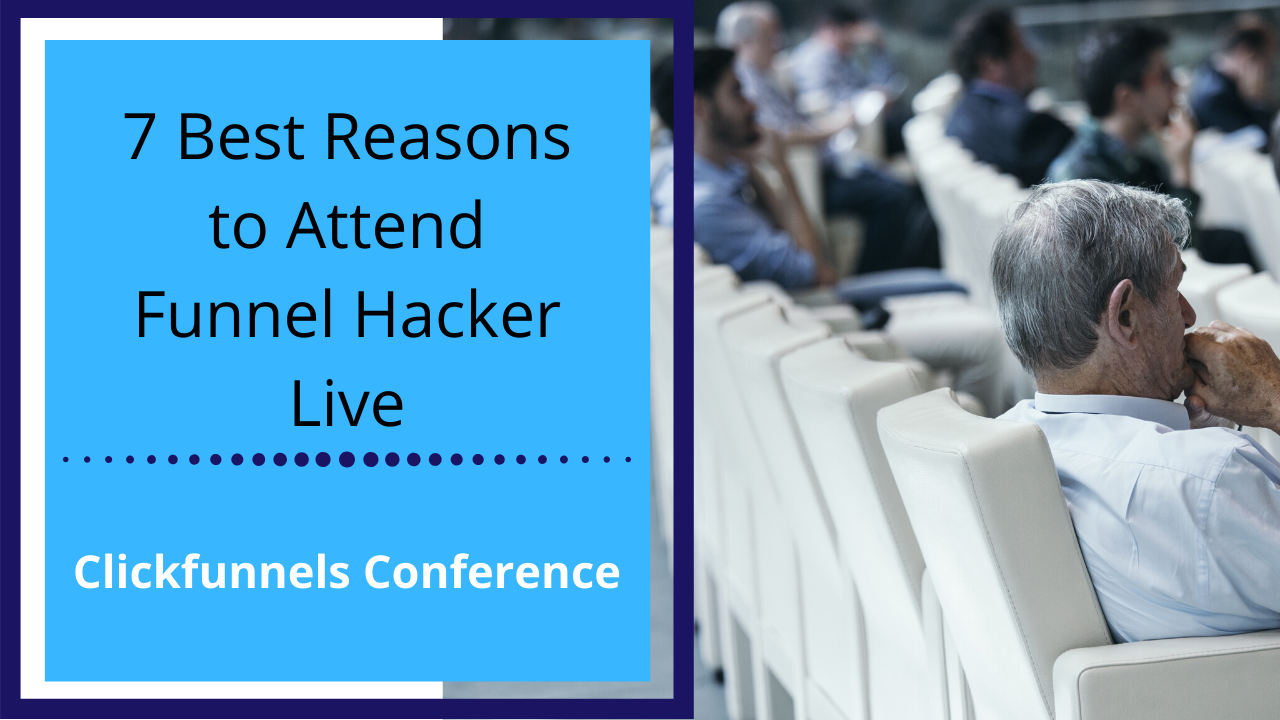 Have you been looking for information about Funnel Hacker Live 2020? Are you interested in learning more about Clickfunnels' yearly event?
If not, we suggest you look into it! This is an event that is known to have transformed lives.
Here you will find information regarding the ticket cost for Funnel Hacking Live as well as dates when the event will occur. If you are curious as to who might be speaking at the event, then you are also in the right place.
In addition to this, there are a countless number of bonuses that Russell Brunson has explained to you if you decide to attend the event. If you have missed past events, then make sure to read this blog and learn why you need to be at Funnel Hacking Live this year!
What Is Funnel Hacking Live?
This event is essentially the brainchild of Russell Brunson and the Clickfunnels team. The event occurs every year. The aim of Funnel Hacking Live is to bring some of the world's most talented marketing experts and funnel builders into a single place. Through this event, business owners and entrepreneurs learn multiple aspects of marketing their business online, and this eventually enables them to launch their own funnel. If you've already got a booming business, you'll learn further tips to help your brand succeed.
However, that's not all you'll learn! There are a lot more advantages to attending the event.
Funnel Hacking Live is more than an excellent opportunity to grow yourself by learning several practical online tactics. This is an event that lets you build relationships by meeting and interacting with business owners and entrepreneurs from around the world. Funnel Hacking Live is an opportunity for you to skyrocket your business in the literal sense of the word.
When you are in the company of Russell Brunson, over 15 speakers, and over 5000 funnel hackers from around the world in a single room, you get to brainstorm ideas. Here, you learn the best possible ways to serve your customers, have an impact on the industry, and ways to generate more revenue so that you are able to live your desired lifestyle.
Funnel Hacking Live is an annual conference where business owners can come and interact with world-renowned funnel builders. The entrepreneurs attending Funnel Hacking Live may share their wins and struggles of gaining customers, and you can get plenty of helpful consultation by some of the most successful funnel builders. As a business owner, you will get to learn what is not working with your business strategy and what you need to do in order to increase your customer pool. Learning from such renowned funnel builders could be an excellent opportunity that you don't want to miss.
In other words, Funnel Hacking Live is an extraordinary event that is a must-attend opportunity for every business owner who is looking for quick yet effective ways to up their selling game. So, mark your calendars for Funnel Hacking Live, and see your business grow in no time!
The History Of Funnel Hacking Live
Before we proceed to the next section, let's have a look at the history of this event to understand how Funnel Hacking Live evolved over the years and what significance it offers to the individuals attending the events.
Our first question. When did Funnel Hacking Live begin?
Funnel Hacking Live was first organized back in 2015. This first event included 12 speakers, and 638 tickets had been sold. The location of the event was Las Vegas.
It was at this event that ClickFunnels officially started their 'What's your dream car?' contest. The program has been duly certified by Clickfunnels.
The second FHL conference was conducted in 2016 in San Diego CA. At this conference, a total of 1046 individuals registered and the event was spoken at by 18 notable speakers.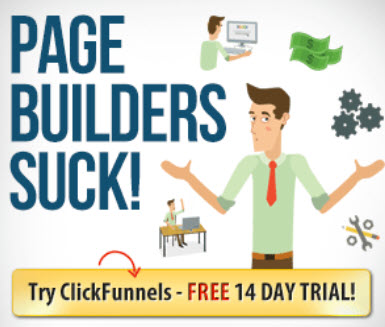 Dallas was where the third Funnel Hacking Live event took place. The year was 2017 and 1436 tickets had been sold for this event. The co-founder of Funnel Hacking Live, Brunson Russell, brought in 13 speakers for this event. The third Funnel Hacking Live was a memorable event. It was at this conference that Clickfunnels got one of its most important taglines. The phrase 'one funnel away' become popularly solidified. Since then, this phrase has been an influential theme for all Clickfunnels prospects.
Moreover, 'One Funnel Away' has become an integral component of Russell's message to every single entrepreneur trying to establish their business.
The 2017 Funnel Hacking Live was a pretty memorable event that led to the birth of many great ideas. One of these concepts was what is called the 'Two Comma Club' award. This award is meant for those entrepreneurs who are able to achieve and maintain a 7-figure financial milestone inside of their sales funnels.
The next Funnel Hacking Live event occurred in 2018 in Orlando, Florida. In this event, the number of attendees was almost double as compared to the previous year. For Funnel Hacking Live 2018, a total of 3016 tickets were sold and there were 19 speakers addressing the audience. Every guest that spoke at Funnel Hacking Live 2018 unleashed tons of brilliant ideas and value for the attendees.
When it comes to the 2019 Funnel Hacking Live event, a whopping 4369 individuals registered for the event, and a total of 19 highly successful and influential guest speakers were present There were also two keynote speakers for the first time: Brendon Burchard and Dean Graziosi. The location of Funnel Hacking Live 2019 was Nashville, Tennessee.
What Does Funnel Hacking Live Cost?
The cost of general admission for Funnel Hacking Live 2020 is $997. If you are a young attendee with children, you can bring them along too. The price of tickets for children under the age of 18 is $797. If you are bringing your child along, you will have to buy their ticket.
There are a limited number of seats available for the event, and space is fairly restricted. Don't forget about the event last year when every ticket sold out weeks before the actual event began. In order to buy tickets, you can visit the Funnel Hacking Live website. Don't waste another moment. Go get your ticket as soon as possible!
What Does The Ticket Cover?
As stated above, the general Funnel Hacking Live 2020 ticket is priced at $997. Now, it is important to remember that this ticket covers your general admission into the event, and it lasts for 3 and a half days.
Moreover, there's also another option of discount tickets available that can be bought for $797. You should remember that this discount is only available at the time you are buying a regular Funnel Hacking Live ticket.
In order to benefit from this discount, you'll want to bring someone with you. Under this option, you are allowed to include 1-3 business partners or friends whose tickets are available at $797 each instead of $997!
7 Reasons To Attend Funnel Hacking Live 2020
If you haven't heard of Funnel Hacking Live or you are not sure about attending the event, this section might help remove your confusion. We believe that as an entrepreneur and a business owner, it is very crucial for you to be present at Funnel Hacking Live 2020.
The following are seven of the most important reasons why you should be there:
1- You get to interact with like-minded people from around the world
This is a conference that is not limited to a specific nationality or country. Funnel Hacking Live has a tradition of hosting attendees and speakers from all over the globe. While you are in attendance at the conference, there is a serious probability that you'll get to meet with like-minded entrepreneurs and marketing experts from around the world.
Meeting with experts from different parts of the globe will broaden your understanding of how marketing and sales operations are conducted in different parts of the world. This means you can benefit from the techniques employed by other international marketers to help boost your own funnels.
2- World-renowned speakers
The event is addressed by some of the world's leading experts on funnels. They brainstorm ideas and give a presentation on various issues. If you are looking for ways to effectively manage your sales funnels, listening to these speakers at Funnel Hacking Live would be a great way to start. The guest speakers are individuals who have spent decades of their lives understanding how sales funnels work and how one can use them to the advantage of the company.
3- Opportunities For Business Development
Among other benefits that attending Funnel Hacking Live blesses you with is an exciting opportunity to develop and market your business with skilled entrepreneurs from around the world. As you interact with professionals from around the world, there are massive opportunities for you to develop your business on a global scale.
You never know when you'll come by someone who can give you a great idea that will help your business to grow exponentially. Funnel Hacking Live gives you a highly important opportunity to develop your business by interacting with seasoned professionals and marketers.
4- Get New & Better Ideas
Running a business depends on the value of your idea. The better the idea, the more successful will be your business.
That's an important reason for you to be at Funnel Hacker Live 2020!
As there are professional marketers and talented speakers, there is a potential chance that you will get to understand new ways to promote your business. You are likely to receive new and fresh ideas to consider, which will give your business a boost.
For those who are serious about developing their business into one full of value for customers, Funnel Hacking Live is a must-attend event!
5- Keeping abreast of developments
The success of a business is largely dependent on how well a business is able to keep up with the requirements of the changing times. Funnel Hacking Live allows you to do that!
This is the event that brings together great experts from the industry into a single place. This means that you can learn about the new developments that are taking the field by storm. By adopting these changes, you are able to ensure that your business stays relevant by continuing to provide services that matter.
6- Affordable Way To Expand Business
The kind of benefits you get to enjoy by attending Funnel Hacking Live would usually cost you thousands of dollars if you hire a marketing expert for the same purpose.
One of the most important reasons you should be attending this event is because it saves you an enormous cost on hiring a professional marketer to help you manage sales.
7- Build Connections Into Industry
Funnel Hacking Live is a place that enables you to delve deeper into the sales and marketing industry. This is a place where you can connect with some of the best professionals and build connections for your own business.
If you are new to the industry, this is an excellent opportunity to up your game.
Where Was Funnel Hacking Live 2018?
As already discussed, Funnel Hacking Live 2018 was organized in Orlando, Florida. Over three thousand tickets were sold for the event and there were 19 globally-recognized speakers who shared their ideas and approach with the audience.
At Funnel Hacking Live 2018, two new practices were introduced. One was an award called 'Two Comma Club X' and its respective coaching program.
Where Was Funnel Hacking Live 2019?
The event for 2019 was held in Tennessee in the city of Nashville. This year's Funnel Hacking Live literally broke the record of previous years' success.
A lot of successful entrepreneurs who had revolutionized the game were rewarded and awarded for their innovative management of their sales funnel.
Where Is Funnel Hacking Live 2020?
In 2020, Funnel Hacker Live is scheduled to be held in Nashville, Tennessee.
The event will be occurring from January 29th to February 1st, 2020.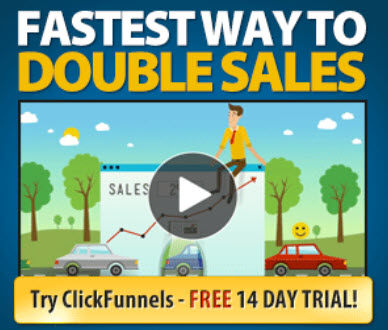 As an entrepreneur who relies on sales funnels, Funnel Hacking Live is a huge opportunity for you to take your business to new heights. The calendar and schedule for Funnel Hacking Live have been all set. There are only a few days left, so make sure you are not missing out on your golden chance to attend the event.
Conclusion
If you have made it this far into the blog, you would have realized the worth and significance of this event for your business.
This is the event that is sure to give your business a new boost. By attending Funnel Hacker Live, you are likely to raise the success of your business to a great extent.
Funnel Hacking Live is a place where you get to understand the true worth and significance of having a functioning sales funnel. 

Disclosure: I am an independent ClickFunnels Affiliate, not an employee. I receive referral payments from ClickFunnels . The opinions expressed here are my own and are not official statements of ClickFunnels or its parent company, Etison LLC.