7 Best Clickfunnels Alternatives to Try [WHICH IS BEST?]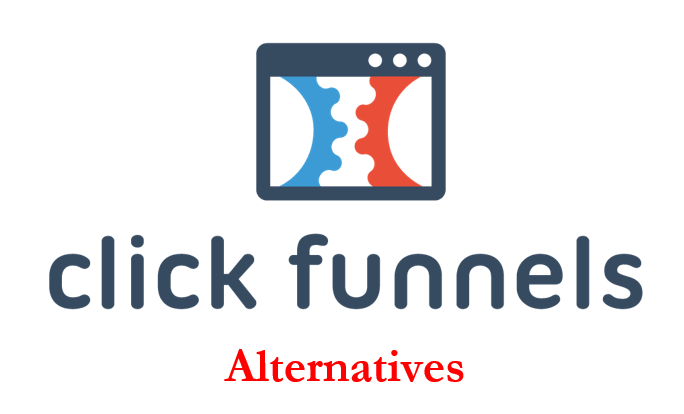 Although Clickfunnels is great, there are various Clickfunnels alternatives that can help you create amazing landing pages that convert, improve your email marketing and much more. While Clickfunnels often gets the most amount of attention within the industry, you may be surprised by just how much Clickfunnels alternatives have to offer.
For those who are looking to make money or already make money selling products – either through affiliate marketing or a product you own – using an online sales funnel builder is a great way to ensure your website stands out and actually converts visitors into paying customers. Clickfunnels alternatives also work well for individuals who sell a service as well.
Related: Clickfunnels Review
With that said, it's important to weigh your options against one another as each of the seven Clickfunnels alternatives presented here are unique in their own way, and there may be a particular option that meets your specific needs better than another.
In this review guide of the seven best Clickfunnels alternatives, you will learn what makes a landing page creator great and how sales funnels can help you increase the income of your business. We also discuss, in depth, the seven best Clickfunnels alternatives and the features, templates and integrations that make each one unique.

The Best Clickfunnels Alternatives
Before revealing the best Clickfunnels alternatives, let's discuss what exactly makes a sales funnel service truly great. Although all options on this list have been proven successful, and they can help any business gain more customers and help entrepreneurs stay organized, not all are created equal and they each have their own strengths and weaknesses.
All Clickfunnels alternatives on this list provide the most essential features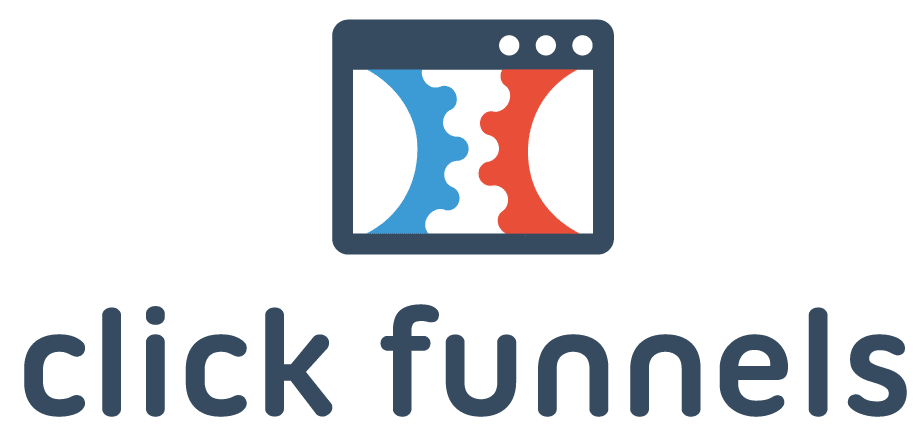 that a business owner needs to create landing pages that convert well, including easy design templates, integration with other important services such as PayPal, and a support team that is available to answer any questions that arise.
However, most on this list, if not all, have something that sets them apart from their competition; something that makes them unique. For each Clickfunnels alternative that we discuss, you will learn exactly how they can help you grow your business and what makes them unique within the industry.
Related: Clickfunnels with Shopify
In general, the best Clickfunnels alternatives offer the ability to implement automated email campaigns, payment systems – such as PayPal and Stripe – and a large amount of aesthetically pleasing design templates to choose from. While Clickfunnels tends to get the most attention, the Clickfunnels alternatives presented below deserve their fair credit as innovators within the industry and should be considered before making the decision that is best for your business.
Now, without further ado, let's get into the seven best Clickfunnels alternatives that are available and can help you increase both leads and conversions within your business.
---
Although Clickfunnels may be more popular, Leadpages is able to offer all of the same features, integrations and templates in an arguably easier to use format. With Leadpages, you can create beautiful landing pages that convert without ever having to code or constantly call for technical support.
Features
Along with the most obvious feature that every sales funnel service on this list offers – which is the ability to create landing pages that help convert website visitors into paying customers – Leadpages offers its users the ability to create ads, run A/B testing campaigns and a wide variety of other unique features.
Related: Clickfunnels vs. Leadpages
Arguably one of the most useful services that Leadpages offers, however, is the ability to link email campaign software – such as MailChimp – to the landing page you design. Also, Leadpages offers detailed ROI analytics in a way that very few other sales funnel companies are able to do.
Templates
The templates offered by Leadpages are on par, if not better, than every other Clickfunnels alternative on the market. First and foremost, the templates are extremely well crafted and easy for website visitors to navigate, which leads to more sales and an overall increased level of trust amongst potential customers who haven't yet made the final step.
It's very easy to navigate through the templates on the Leadpages website and find the one that is best for your business' website. Also, you can search through their large library of ready to use templates without having to start a free trial or pay for a plan.
Integrations
It's important to be able to integrate other aspects of your business – such as email marketing, social media and payment systems – with your landing pages in order to properly retarget potential customers and clients and allow them to easily navigate through the purchasing process.
With Leadpages, integrating email campaign services such as Mailchimp, payment partners such as PayPal and Stripe, and utilizing advertising services such as Facebook Ads and Google Adwords has never been easier. Simply sort through their extensive add ons found on their website and – along with their beautifully designed landing page templates – utilize the services that help your business grow.
Pricing
Leadpages offers three different pricing plans, which are standard, pro and advanced. The standard feature more than likely offers everything you need for your business to grow – including unlimited landing pages, 160+ mobile responsive templates and a Facebook Ad builder. However, the pro and advanced plans take sales funnel landing pages to a whole new level.
Leadpages also offers a 14-day free trial, so you have absolutely no reason not to try them out. If you do give them a chance, prepare to be shocked by exactly how much they can help your business run smoothly and make more sales.
---
2. Infusionsoft
Infusionsoft is far more than the average landing page builder. Along with the ability to create stunning landing pages that convert, Infusionsoft also offers features that allow you to get your business organized and able to personalize your marketing plans for each individual potential client or customer you have on your radar.
Features
Infusionsoft certainly doesn't lack in features, and it arguably has more to offer than any other Clickfunnels alternative on this list. First and foremost, Infusionsoft offers numerous templates to choose from that make it easy to customize landing pages that help convert website visitors into paying customers.
Along with the easy click landing page design feature, Infusionsoft also offers CRM integration to help get your business organized, detailed analytics of website traffic and financial information and a team of lead generation experts that are always there to help you increase your conversion rate, which is the ultimate goal for every entrepreneur.
Templates
Although there may be other sales funnel services that provide more templates to choose from and specialize more specifically in developing landing pages, Infusionsoft definitely has good templates that convert well. Their templates are also easy to customize without needing to learn code in order to do so.
Related: Best Sales Funnel Software
Although, Infusionsoft is much more than a landing page builder. Arguably the best part about Infusionsoft is that it allows business owners to customize their digital marketing plan for each customer. By offering CRM integration, automated email marketing services and much more, Infusionsoft can help you learn everything about your customer, and then work with you to design website templates that they are sure to love.
Integrations
Quite literally, Infusionsoft offers its users hundreds of useful add ons to integrate with their landing pages. While it most definitely offers an easy way to connect with the more prominent integrations, such as PayPal, MailChimp and social media accounts, there are numerous other apps Infusionsoft allows you to connect to that are unique.
One of the best things about Infusionsoft is their ability to help you increase conversions by implementing unique marketing strategies, such as exit intent popup. Exit intent popups – which are offered by Optinmonster, a popup creation service that partners with Infusionsoft – allows business owners to quickly show website visitors exactly what they want the very moment they are about to leave the website.
Pricing
While on the surface it may seem as if Infusionsoft is more expensive than other sales funnel companies, it really isn't when considering all that it is able to do, including the ability to give users support whenever it is needed. There are several plans that Infusionsoft offers, with the least expensive plan starting at $99 a month.
Also, like most companies within the sales funnel industry, Infusionsoft offers a 14 day free trial, which gives users access to all of their most popular features. Therefore, if you try it and don't like it you can simply cancel before the two weeks ends(there is no credit card required), although my guess is you will probably like it.
---
Zipify offers much more than a landing page builder that converts. Along with their large library of website templates that have been proven successful, they also are becoming more popular due to other offerings, such as One Click Upsell and Coupon Countdown. Nevertheless, Zipify Pages is one of the best ways to optimize landing pages and increase your website's conversion rate.
Features
The most popular feature that Zipify Pages offers – and one Zipify takes great pride in – is their ability to seamlessly integrate eCommerce hosts such as Shopify. Along with their unmatched ability with eCommerce integration, Zipify Pages also offers its users the ability to utilize split tests, mobile only pages and easy drag and drop template customization in order to maximize the productivity level of their business.
Moreover, Zipify Pages also offers opt in pop up pages and light up buttons on the landing pages and a detailed analytics report to show users where they are having success and where they may need to improve to maximize sales.
Templates
Zipify pages is much more than a large library of landing page templates that catch the eye of website visitors initially. Instead, Zipify pages offers its subscribers battle tested landing page templates that are designed not only to be aesthetically pleasing, but also easy for website visitors to navigate, which can help improve overall conversion rates.
Also, Zipify can help you split test your landing pages in order to find the one that converts visitors the best, and it can implement all its abilities over a Shopify (or other eCommerce) platform. Quite simply, Zipify Pages is all about conversion, and it is really good at helping businesses do just that.
Integrations
As previously mentioned, the most prominent integration that Zipify Pages offers is the ability to very easily connect the landing pages on Zipify with eCommerce platforms. Although other Clickfunnels alternatives on this list also offer eCommerce integration, very few, if any, are able to do it in such a high quality, seamless manner.
Along with the eCommerce integration, Zipify Pages also offers integration with their other services, which include One Click Upsell and Coupon Countdown. They can even help users install popups and opt in features that help increase conversion rates and instill trust amongst potential customers.
Pricing
Considering all that Zipify Pages offers its users, it wouldn't have been surprising to see them priced well above the Clickfunnels alternative competition. However, they actually go in the opposite direction and offer prices that are more affordable than the competitive average.
Zipify Pages offers two different plans: basic and plus. The basic plan – which starts at $67/month – offers everything you need in order to ensure the eCommerce portion of your business runs smoothly and converts visitors into long term customers. The Plus feature, however, goes above and beyond the necessary and allows users to split test, integrate Shopify stores and access very in-depth analytic features.
---
4. Podia
Podia offers everything you need in order to build amazing landing pages that converts website visitors into long term customers. Along with their amazing template library, easy design system and exceptional customer support, Podia also makes it easy for its users to integrate email and other great features along with the landing page.
Features
First and foremost, Podia has an easy to use drag and drop system in order for you to effortlessly customize your landing page templates. Also, Podia offers email integration and detailed analytics, so you can keep your customers up to date on new offerings. Plus, it informs you when a part of your business is holding back conversions.
Related: What is a Sales Funnel?
Along with the more traditional offerings, Podia also offers certain features that help separate them within the industry – such as affiliate marketing features, membership plans and the ability to offer online courses. Moreover, Podia makes it extremely easy to include digital downloads to customers on the landing page itself.
Templates
Podia offers an amazing collection of templates to choose from when designing your landing pages. More importantly, the templates are very easy to customize, so you can fix them up to fit your customer base without ever having to learn a single thing about coding.
Along with the beautiful, easy to design templates, Podia also gives its users the ability to implement mobile friendly pages, and you can even design separate, mobile only pages if desired. Also, when designing the templates, you can customize each section individually, which makes it easy to include various selling points in a seamless manner.
Integrations
Along with most other Clickfunnels alternatives on this list, Podia also offers email integration and payment systems. However, they also have certain integration abilities that many other sales funnel companies do not offer, such as affiliate marketing programs, memberships and online courses.
If you plan to extend your sales channels and want to include an affiliate marketing program, or possibly have different membership plans for your customers and clients to choose from, then Podia is perfect for you. Also, Podia is a great way to market and even run webinar programs as they give users the ability to integrate online courses directly from your website.
Pricing
One of the best parts about Podia is it is much more affordable than the average price for a sales funnel service, which makes it perfect for startup eCommerce stores and small business. Despite offering everything you need to run your sales funnels in a successful manner, it is available at a very affordable price that very few other can match.
Podia offers two different plans: mover and shaker. Mover – which costs $39/month – offers all of the necessities. The shaker plan – which costs $79/month – gives users the ability to integrate an affiliate marketing program, membership plans and free migration when moving website content from another provider.
---
Instapage is far from the ordinary sales funnel landing page service, and they have been extremely innovative within the industry, implementing unique features that help its users increase their conversion rates significantly. With their detailed analytics, you know exactly where and how to improve upon your website's weak areas.
Features
Most importantly, Instapage provides its users with unique landing pages that are created to convert website visitors into paying customers. All of their landing page templates are also mobile responsive and easy to customize according to your specific needs and intentions.
Along with the unique, high quality landing page designs, Instapage also makes it easy to optimize the landing pages for SEO and conversion purposes, and it even does a good portion of the work for you beforehand. The most innovative feature, however, is Instapages ability to provide detailed analysis of landing page activity. For instance, their heat maps allow users to track the exact activity website visitors take when visiting.
Templates
Instapage also offers templates for any and every campaign. Therefore, regardless of whether you are creating an eCommerce landing page or advertising a webinar and want to encourage visitors to sign up, Instapage has a template that is designed to work. When it comes to versatility and quantity of templates to choose from, Instapage is among the best.
All their templates are easy to design and can be done section by section using an easy to use drag and drop system. That means you never have to learn the first thing about coding. In the event you have any difficulties customizing your template, Instapage has exceptional customer service and can help you with the setup process.
Integrations
When it comes to integration of additional services, Instapage is one of the best, if not the best, Clickfunnels alternatives. For more general use, Instapage offers everything you need, including integration of email hosts, eCommerce platforms and payment systems.
What makes Instapage unique when compared against its competition, however, is there ability to integrate more advanced add ons, such as CRM systems such as Zoho and advertisement opportunities such as Facebook Ads and Google Adwords. You name it, and Instapage more than likely offers it when it comes to integration of other services.
Pricing
Although the official pricing isn't listed on their website, Instapage is considered to be affordable within the market, especially when considering all it offers. For more advanced businesses that require a detailed CRM integration and ad campaigns, Instapage is the perfect sales funnel provider.
In the event you are unsure about Instapage but like what you are hearing, you can try them completely free for two weeks. If you don't like what they offer – which is unlikely – you can simply choose not to move forward and seek other Clickfunnels alternatives. However, you are likely to want to stay with them due to their exceptional customer service and all of the features they are able to offer.
---
6. Thrive Themes
Although Thrive Themes is somewhat less popular and less well known than various other Clickfunnels alternatives on this list, they are quickly becoming one of the more popular names within the industry. If you're looking for the next best thing that provides easy to use, yet very in-depth landing page design templates, then Thrive Themes is a great option.
Features
Thrive themes provides much more than simple landing page designs. Along with their extensive library of landing page templates and easy to use click and drag customization feature, Thrive Themes offers its users the ability to conduct A/B split tests, on page countdowns of special offers and much more.
Thrive Themes is easily integrated with WordPress, which makes it the perfect option for WordPress users looking to make their blog profitable. Also, Thrive Themes allows its users access to in-depth analytical data that they can use to improve areas of their landing pages that are causing it to not perform as well.
Templates
Along with their numerous features, Thrive Themes offers an astounding 267 template options to choose from. All of their landing page options are focused and built around producing the most efficient conversion rate possible. With Thrive Architect, you are able to easily find a theme that fits well with your website.
Along with their extensive library of landing page themes, Thrive Themes make customizing your theme very easy with their click and drag format, and there isn't any coding that needs to be done. Simply pick the theme that works best, customize each section the way you want it and watch your conversions increase. It's that simple.
Integrations
Thrive Themes offers all of the basic integration features that you need to run your online presence with success, including mail add ons such as MailChimp, payment systems such as PayPal and much more. With integrated add ons, you can take your stunning landing pages to the next level.
Along with the basic integration features, Thrive Themes also offers its users more complex add ons that many other sales funnel companies do not offer, which include sales, opt-in and webinar features that help you get the most out of your theme regardless of the style or purpose of the landing page.
Pricing
Arguably the best part about Thrive Themes is that it's one of the most affordable Clickfunnels alternatives that you can choose. If you choose Thrive Architect only – which provides all you need to create stunning landing pages – you can pay less than $20 a month and have amazing landing pages that convert.
The official pricing, however, is dependent on whether or not you choose to utilize more than just Thrive Architect. With Thrive Architect, there are three different plans to choose from: thrive membership, five licenses and single. In the event you only have one website and only want access to the templates and integrations, then thrive membership plan is a great option.
---
The only word that can be used to describe Unbounce is amazing. Unbounce – which is quickly becoming one of the most trusted names for landing page optimization – has already began to change the industry with its innovative ways. Along with amazing design templates and easy to use customization features, Unbounce offers popups and sticky bars that help users get the most out of their website's performance. Thus, making it a great Clickfunnels alternative.
Features
First and foremost, Unbounce offers some of the most creative and well designed landing page templates on the market. Also, their landing page builder is easy to use and allows its users to integrate A/B split tests. It also allows for mobile friendly designs and utilizes other really cool, unique features to test performance measures.
Possibly the coolest feature of Unbounce, however, is their sticky bars, which gives users the ability to market exactly what they want their customers to know at the top of the landing page, regardless of whether or not they are using mobile, tablet or desktop. Moreover, they offer messaging that automatically adapts depending on the visitor for increased conversions.
Templates
Another spectacular feature of Unbounce is their incredible templates that are designed specifically for both aesthetic appeal and ease of use for the website visitor. Ultimately, this leads to an increased conversion rate. With over 100+ unique templates for various different purposes, it's easy to find a landing page that works well in converting website visitors into long term customers.
The reason Unbounce has been able to come up with such highly developed landing page templates is due to the massive amount of testing they did beforehand. Unbounce utilized AI analysis to test over 64,000 different themes and 74 million visitors in order to find which elements work best within a theme. With unbounce, you can ensure you are getting the best of the best and something that is proven to work.
Integrations
Unbounce has one of the most, if not the most, integration features to utilize along with your landing pages. While they certainly have the more basic integrations – such as email campaign programs, payment systems and social media platforms – it's the more advanced integrations that set Unbounce apart from its competition.
With Unbounce, you can seamlessly integrate your eCommerce platforms(Shopify, WordPress, etc.) with your landing pages. You can also run ads – such as through Google Adwords and Facebook Ads – to increase the number of visitors coming to your site, and then convert them into customers with an amazing landing page once they get there.
Pricing
Unbounce is offered in three different payment options: essential, premium, and enterprise. Essential – which is the least expensive – offers users everything they need to create customized landing pages that work well with conversion, along with all of the integrations and necessary features.
Although, you can really take your business to the next level with the more advanced plans – which are premium and enterprise. Especially if you have a larger company that utilizes numerous different sales channels. It's never a bad idea to increase the amount of resources available to you, even if it means paying extra per month. With that said, all three options are affordable given the number of features and integrations available.
---
Conclusion: Clickfunnels Alternatives
Clickfunnels is a fantastic resource you can utilize to create landing pages that take the customer or potential client down successful sales funnels. Although, seeking out Clickfunnels alternatives in order to find the best possible resource for your business is never a bad idea.
Most importantly, it's crucial to keep your personal preferences in mind. While all seven of these Clickfunnels alternatives are great options that grant the ability to create amazing landing pages, they aren't all equal and one may be a better fit for your specific website over another.
Disclosure: I am an independent ClickFunnels Affiliate, not an employee. I receive referral payments from ClickFunnels . The opinions expressed here are my own and are not official statements of ClickFunnels or its parent company, Etison LLC.