5 Best ClickFunnels Alternatives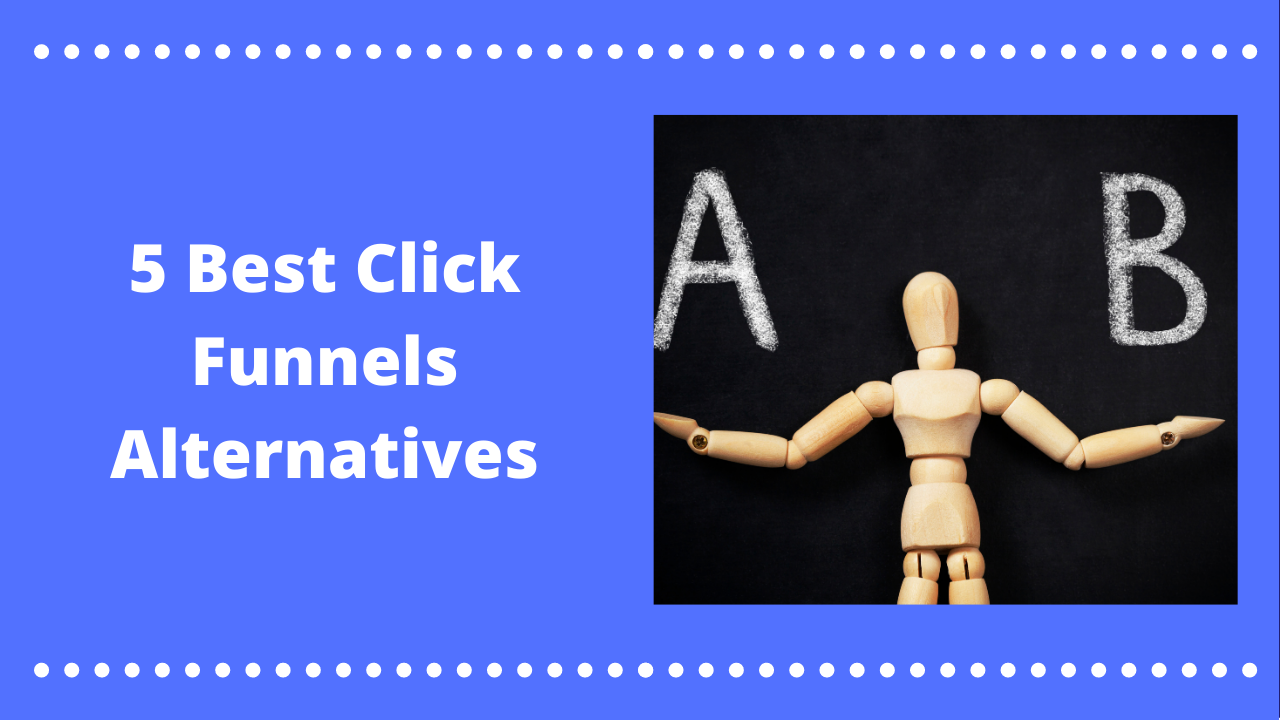 ClickFunnels is an online marketing tool targeted to help businesses build highly advanced and effective sales and marketing funnels. Here's what ClickFunnels offers to its users:
Landing pages
Sales pages
Opt-in page
Capture page
Automated webinar funnels
Member sites, etc.
ClickFunnels is a results-oriented tool, tailored to convert traffic for lead generation and increased ROI. However, let's be honest, ClickFunnels is expensive, and there may be better and cheaper Click Funnels alternatives out there.
So, let's explore a few of them:
1. LeadPages
Established in 2010 by Clay Collins, LeadPages operates a lot like ClickFunnels and offers a similar assortment of features. It's a drag and drop software tool that will allow you to:
Create a landing page (for webinars, books, classes, courses, etc.)
Make email sign-up forms
Generate leads
What really sells LeadPages is how easy it is to use. The drag and drop editor makes everything super simple, and this allows you to create a landing page in five minutes, tops!
How's that for a Clickfunnels alternative?
There's no need for you to know any code, and you can make quick updates on the go. They offer you a selection of templates that marketers and writers love to use, and you can go from there.
To add to all that, LeadPages partners with popular email service providers like AWeber, MailChimp, and ConvertKit.
It connects to WordPress using a plugin. On the off side that you are not a WordPress user, LeadPages will allow you to copy and paste a formatted HTML into the backend of your site.
How Much Does LeadPages Cost?
LeadPages offers two payment options:
1. Monthly subscription
2. Annual Plan (Discounted)
While most people do not prefer to buy annual plans, with LeadPages, a lot of people do due to the discount. LeadPages' refund policy gives you a 30-day money-back guarantee. During that time, you can cancel anytime!
How Do You Create LeadPages?
The purpose of LeadPages is to make creating landing pages simpler, easier, and faster. It offers you a dozen templates of landing pages sorted by the yielding conversion rate. The landing page templates will have industry labels to help you sort the one that fits your business needs.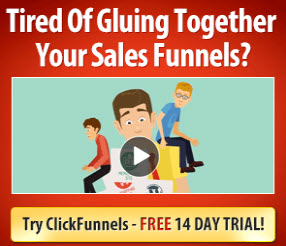 For instance, if you pick a landing page for an author, you can use the drag and drop editor to customize the color, font, and look of the template. Within five minutes!
The next step is to click publish, and LeadPages gives you a URL you can use. If you are a WordPress user, you can use a plugin to connect to it and publish the page on your site. If you face any issues, all you have to do is contact LeadPages customer support, and they will get in touch with you in a few hours to help resolve the problem.
What Can You Use LeadPages for?
LeadPages serves a multitude of purposes from growing your email list and creating a landing page to creating sales funnels. LeadPages allows you to upload text documents, video clips, and audio recordings to convince your readers to join your mailing list. They refer to it as lead magnet hosting.
2. Unbounce
Second on our list of the best ClickFunnels alternatives, Unbounce is a conversion platform. Unbounce will allow you to create conversion-optimized landing pages.
For this purpose, they offer you a marketing tool that makes it super easy to deploy pop-ups and sticky bars and get you maximum engagement with your target audience. And here's the cool part: no codes necessary!
You can navigate and take full advantage of the Unbounce marketing tool and conversion platform without knowing a line of code, whether it's HTML, JavaScript, or any other programming language.
Why Should You Use Unbounce?
Two words: landing pages. A lot like LeadPages, Unbounce gives you landing pages that convert like a pro. The main reason that people use Unbounce is to easily create a landing page that converts visitors into customers.
For most people, the battle starts after their target audience clicks or taps an online ad. The next step is to persuade your visitors to take some sort of action like buying the product, subscribing to an email list, etc. And that's where Unbounce comes and helps you cross over the finish line. Unbounce's landing pages are so powerful that they will convert your visitors into customers, fast.
Unbounce Landing Page Templates
Unbounce gives you a variety of landing page templates to choose from. These templates are tried and tested in the marketing world. Designed to give you maximum conversion, these templates have the format of a successful landing page.
Unbounce allows you to choose from more than a hundred conversion-optimized templates. Like LeadPages, their templates also have industry tags.
The design team at Unbounce performs a historical analysis and studies more than 64k landing pages with over 74 million visitors. The research is in-depth and focused on bringing the best performing landing pages to the front.
The team finds out what works, what doesn't (font, format, color, etc.), and incorporates their knowledge to optimize their own landing pages for maximum conversion. What does this mean for you?
It means that Unbounce takes the research work out of your marketing experience. You benefit from their team's research and put out a highly grossing landing page.
How Does Unbounce Work?
Unbounce offers you over a hundred templates for your landing page layout. Besides that, it gives you complete creative control over your landing page so you can customize the page however you want.
Unbounce offers you a drag and drop tool to make changes to your landing page, add text, design CTAs, and insert images.
You don't have to deploy the landing page, then check up on it to make sure it's exactly how you wanted it to look. No, Unbounce works differently. You get to have a "visitor's look" of the landing page in the designing stage.
You can change the color scheme of the page, make updates, and alter the font of the text (you can choose from 840 fonts available on the Unbounce platform). You can embed videos, create custom backgrounds, customize themes, and add widgets to create a landing page that fits your business needs.
In a way, Unbounce is one of the ClickFunnels alternatives that will give you the tools to make a smashing landing page without needing an ounce of experience.
3. Ontraport
Ontraport is an all-in-one software suite that seamlessly connects businesses to their customers. Initially designed specifically for small businesses, Ontraport is advanced enough to handle large businesses, too. It offers do-it-yourself simplicity, efficient customer support, and customized marketing tools.
Ontraport's suite of features allows you to create and launch automated marketing campaigns from email marketing to pop-up forms, all connected via one marketing platform centered around a strong CRM.
Here's what you can do with Ontraport:
Utilize built-in landing pages
Email marketing
Leverage eCommerce and analytic tools
Send and receive SMS texts
Create and launch membership sites
Ontraport enables businesses to provide their customers with streamlined, targeted, and results-oriented experiences.
Why Should You Buy Ontraport?
Ontraport has many obvious benefits, which make it an excellent Clickfunnels alternative, and one of them is the company's pricing model. Ontraport's service is very affordable. They offer you a $297 per month subscription without any setup fees. Moreover, you get two hours of free onboarding calls!
Ontraport is an all-in-one platform, so it should not be a surprise that it provides you access to all of their features plus the freedom to store up to 25k contacts and send 10k emails.
The system's entirely scalable, so as your business grows, it grows simultaneously to accommodate more extensive business needs. There goes the hassle of switching systems when your business grows. In simpler words, you can call Ontraport a well-rounded platform.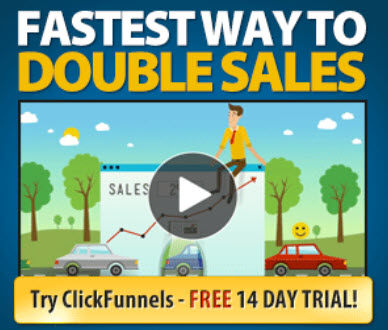 They offer you a 90-day risk-free guarantee along with a monthly or discounted annual pricing option after the 90-day period is over.
The next plus point is Ontraport's award-winning customer support service. They provide one-on-one customer support via phone, chat, and email during business hours. The company holds a 97% satisfaction rate with their customers. That says a lot about the kind of service a marketing brand offers.
How Does Ontraport Work?
Ontraport is a unified system operating behind your marketing campaigns and integrating your landing pages, eCommerce and analytics tools, and emails with the CRM. This allows you to target your leads for optimized conversion.
You don't have to struggle with managing separate systems on Ontraport. It keeps your tools and all your data in one place. With scattered systems, data management is difficult, and making data-driven decisions becomes more complex than ever.
Ontraport saves you from that struggle. It puts all your marketing efforts into one system, so you don't have to juggle multiple systems at a time.
With Ontraport, you can also build custom objects similar to how you can do it in enterprise-level software systems like SalesForce, Marketo, or Eloqua.
Their extensive range of eCommerce features such as automatic credit card payment collections or adding automated upsells, cross-cells, cart abandonments, and credit card expiration alerts.
4. Instapage
There's a chance you may have heard of Instapage before, since it's so popular. In fact, Instapage is one of the leading landing page software providers in the market right now. The optimized-conversion rate, drag and drop editor, and modern yet simplistic interface make Instapage a widely preferred software for landing pages.
The Instapage drag and drop editor allows you to make perfect landing pages with excellent conversion rates. The platform provides you with hundreds of templates you can utilize to create landing pages that sell.
What Does Instapage Offer?
Instapage is a software custom-built for creating landing pages. The software offers no other services but only landing pages of a thousand different types. Instapage is 100% dedicated to creating highly converting landing pages.
Here's what to expect from Instapage:
Drag and drop editor
Integrations with email marketing tools like MailChimp
Creating mobile-friendly landing pages
An easy to navigate user interface
Fast publishing
Access stock images
Collaborative marketing tools
How to Create a Landing Page with Instapage
The first step is to pick a template. Once you have chosen a template, you will have to edit it. The drag and drop editor is one of Instapage's strongest selling points.The editor allows you to change fonts, colors, backgrounds, and designs to match the template and theme of your existing site where you will publish the landing page. You can place any element at any spot on the page and add headlines and paragraphs, videos, images, buttons, forms, and shapes.
To add to that, Instapage has a Pixel Perfect editor, which allows you to place your text, images, or videos anywhere on the page without having to follow previously defined grids and placement options. Creating a landing page does not get more customizable than this!
Instapage will provide you the instructions for the perfect alignment of all the elements on your landing page. Most people these days visit shopping sites using their mobile phones, and Instapage takes this into account. The platform allows you to make a switch between the desktop view and mobile-friendly view of the page. You can even edit your landing page from a mobile-friendly view.
What Additional Features Does Instapage Offer?
Instapage comes with a host of additional features that make the platform more marketing savvy and functional.
Let's have a look:
Instablocks
Instablocks is useful for those who want to create multiple landing pages with a similar style and format. So, instead of creating the entire page all over again, the Instablocks feature allows you to save your elements for reuse.
Heatmaps
An analytics feature for Instapage, Heatmaps, gives you all the insight you need into how visitors interact with your landing page. From mouse movement and time spent on your page to clicks and scrolls, the Heatmaps feature tells you everything you should know about user behavior.
A/B Testing
This feature allows you to split test using Instapage. This way, you can test different elements of your landing page.
All you have to do is replicate the main copy and make a new copy with any changes to the text, images, calls to action, etc. Now when you publish the page, you get to see the control version. The visitors see the variation. The analytics section will have all the information you need about the performance of each landing page.
5. Zipify Pages for Shopify
Launched in 2016, Zipify Pages is an exclusive eCommerce store landing page creator. It's an incredible marketing application where you can get all the features of an eCommerce site and create your own online eCommerce store.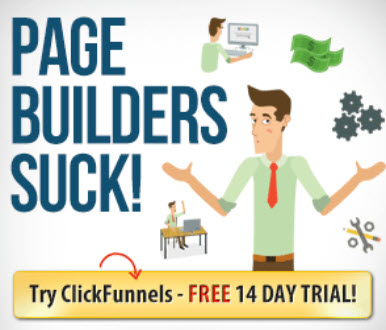 This drag and drop landing page creator is powerful, practical, and super easy to use. Zipify gives you high-quality, converting landing pages. The landing page creator is Shopify exclusive and guarantees 100% outreach to mobile devices and tablets. It also allows you to track Facebook and Google better.
What are the Features of Zipify Pages?
The native Shopify integration is what makes Zipify Pages stand out from all other landing page creating apps. Here are a few features that are part of the Zipify Pages package:
Proven converting templates for landing pages
Google Analytics and Facebook pixel integration
All landing pages hosted by the Shopify store
Maximum customization of pages
Add ons like countdown timers, videos, and pop-up boxes
Zipify Landing Page Templates
Zipify offers you a large selection of templates for landing pages. The good news is that the developer, Ezra Firestone, has done the research work for you. Every template available is optimized to yield a high conversion rate.
The Zipify platform is always up-to-date, so you always find new and fresh templates to choose from. If there's a new format that clicks with the visitors, then you'll definitely find it on the Zipify platform. Each template is easily customizable and is hosted right in the Shopify Store.
And that's a wrap!
If you're looking for a ClickFunnels alternative, we hope that you now know which marketing platform to choose. Each software mentioned is easy to navigate, simple to use, and extremely fast at creating landing pages for your business.
You could be selling a product or a service, but make sure you give at least one of these tools a chance to help promote your business and make marketing and sales easier.