Bookkeeping Vs Accounting – What Are The Main Differences?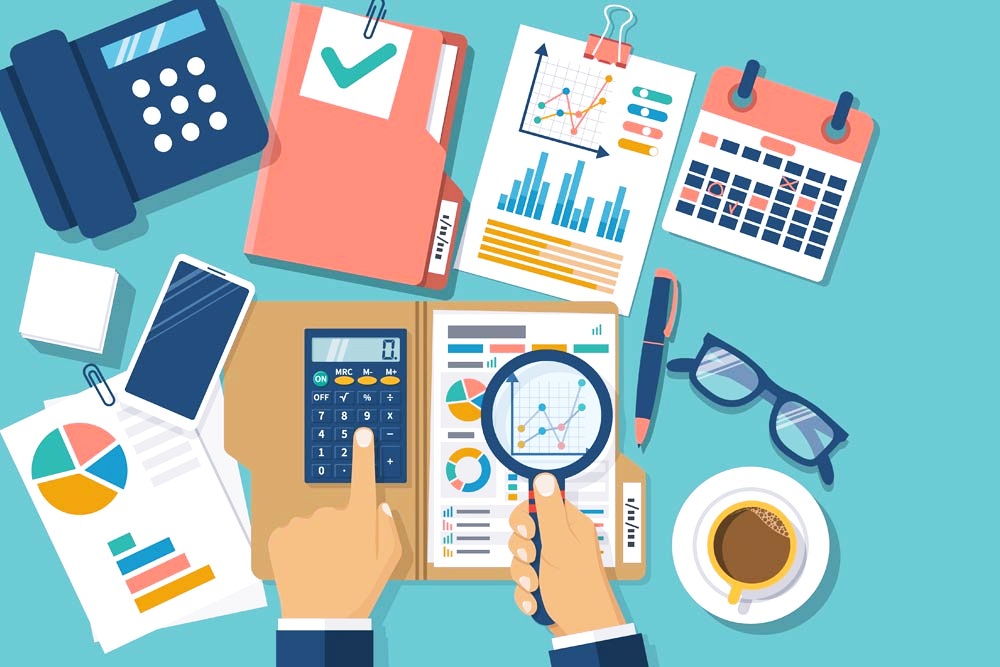 When comparing bookkeeping vs. accounting, there are several noteworthy differences and similarities. Commonly people mistake bookkeeping and accounting as the same profession. Although they do share similarities and overlapping tasks, there are many differences between bookkeeping and accounting. One of the most important differences to note between bookkeeping and accounting is that bookkeepers are technically not required to have any education. However, neither is a non-CPA accountant.
Accounting can be a competitive profession so most accountants will have at least a 2-year degree, if not more. Almost anyone can call himself or herself an accountant or a bookkeeper so it's important to qualify a potential hire. This person will most likely be handling important tasks and dealing with finances.
Hiring a Certified Public Accountant can be well worth the investment especially if you're dealing with a complex situation. CPA's usually cost more but are required to pass the uniform CPA exam and continue to meet required standards and education. Throughout this blog we'll compare bookkeeping vs. accounting to help you better understand the differences between the two. We've also included some bookkeeping and accounting software programs that most companies can use effectively.
What Is Bookkeeping?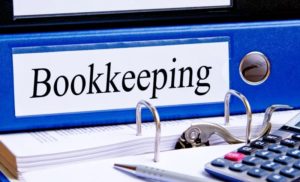 Reporting financial transactions and other related information on a day-to-day basis for a business is known as bookkeeping.  A bookkeeper is responsible for recording, storing, and retrieving these records if necessary. Ensuring records are accurate and up-to-date can be one of the most critical parts of bookkeeping. The information collected and recorded in bookkeeping can be necessary to create accounting statements and other reports.
Top Related: What Is Bookkeeping?
Bookkeeping typically involves activities such as:
Invoicing for goods sold or services provided
Recording customer receipts and supplier invoices
Recording changes such as depreciation
Delivering financial reports or related government reports

Maintaining accounts and ensuring accuracy
What Is Accounting?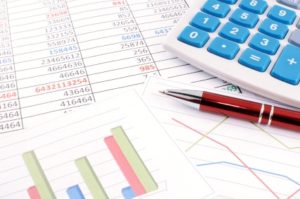 Accounting is a profession and the act of recording, storing, and retrieving financial transactions, as well as summarizing and presenting the information in a variety of reports and analyses. Providing a company's management with the necessary information to keep a business financially healthy is also part of accounting.
Accountants are generally accounting professionals with formal education to carry out tasks. Certified Public Accountants CPA's are higher qualified accountants that have completed rigorous exams and education requirements. In addition, they must fulfill continuous education and testing requirements to maintain their certification. A CPA is expected to deliver a fiduciary duty while non-CPAs and bookkeepers are not.
Top Related: Ecommerce Accounting
Bookkeeping Vs. Accounting: How Are They Similar?
You can think of bookkeeping as the foundation for accounting. Similar to bookkeeping, accounting also involves recording, storing, and retrieving financial information. Accounting typically utilizes the information gathered by bookkeeping to generate financial statements, reports, analysis, returns, and more.  Bookkeeping is an important part of the accounting process and can be done by a bookkeeper, trained individual, or software.
Bookkeeping Vs. Accounting: How Are They Different?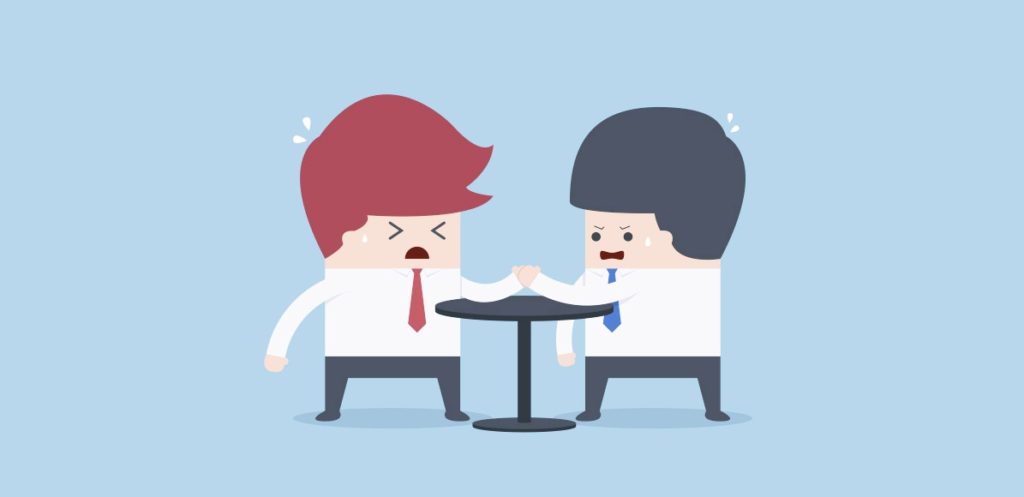 Bookkeeping and accounting are often misunderstood as the same profession. Although they are both very important and similar in many ways they are not the same. To start with, bookkeeping and accounting have different definitions.
In addition, bookkeeping and accounting can be differentiated in the following ways:
#1. Accounting can be used for decision-making.
Management usually cannot use the data provided by bookkeeping to make decisions. However, during the accounting process the data from bookkeeping can be analyzed and provided to management. Management can then make critical business decisions.
#2 Bookkeeping and accounting have different objectives.
The objective of accounting is much more detailed and broad than bookkeeping. The objective of bookkeeping is to properly maintain financial transactions in a systematic fashion. The objective of accounting is to deep dive into the data provided by bookkeeping. The objective of accounting also includes determining the actual financial situation and communicating relevant information.
#3 During the accounting process financial statements are prepared.
Financial statements are prepared during the accounting process not the bookkeeping process.  Some types of financial statements prepared during the accounting process are…
Income statement. Income statements are prepared during the accounting process. They can also be known as earnings statements or profit and loss statements. These reports or statements document the profitability of a business or organization for a specified period of time. Typically, the period of time specified is by month or year. Revenues minus expenses are compared to show net income or net loss if expenses exceed revenues.

Statement of retained earnings. Statement of retained earnings, also known as owner's equity, is prepared during the accounting process. These statements provide an explanation for changes in retained earnings between two balance sheet dates.
To prepare these statements you can start with beginning retained earnings. If you have net income on your income statement you can add it to the beginning retained earnings. If you have net loss from your income statement you can subtract if from the beginning retained earnings. Next, if you have any dividends declared you could subtract them to get the ending balance in retained earnings. Typically, the ending balance is shown on the balance sheet.
Balance sheet. Balance sheets are prepared during the accounting process. A balance sheet will typically include a list of company assets, equity, and liabilities including dollar amounts. The values on the balance sheet are for a specific moment in time. You can think of balance sheets as a picture of a company's financial situation at a specific point in time. Income statements and statements of retained earnings are for a period of time.

Statement of cash flows. The statement of cash flows is prepared during the accounting process. It highlights the cash inflows and outflows that result from investing, operating, and financing activities. This statement helps management determine the available cash a company has to pay its bills. Usually the statement of cash flows is prepared last because it uses information provided by the previous 3 statements.
#4 Accounting requires a higher skill set.
Accounting is a more in depth and analytical process, which means it requires a higher and more unique skill set. Bookkeeping doesn't really require any unique skill sets and can even be done by software.
#5 Accounting uses bookkeeping information to produce analysis.
As we stated above, bookkeeping can be thought of as the foundation for accounting. During the accounting process information gathered by bookkeeping can be analyzed and interpreted. Once the information is analyzed it can be compiled into various reports. Bookkeeping doesn't require an analysis of information, or anything really.
#6 Bookkeeping and accounting have each have different types. There are
two types
of bookkeeping…
Single entry bookkeeping. When a single entry in a journal or transaction log for each financial transaction is used this is known as single entry bookkeeping. This is a much simpler approach to bookkeeping than double entry bookkeeping.

Double entry bookkeeping. When each entry requires the corresponding and opposite entry to a different accounts this is known as double entry bookkeeping. In a

double entry system

there is a debit and credit side.
Three main types of accounting are:
Tax accounting. Tax accounting is typically for government authorities. Based on the rules enforced by relevant government tax authorities' entries or reports.
Financial accounting. Financial accounting is typically for lenders, investors, and government agencies. Accounting Standards enforced by government related and international accounting bodies are used to create reports or entries.

Management accounting. Management accounting is typically for internal management. Reports are created that are focused on helping management make business decisions.



Bookkeeper Vs. Accountant: When Should You Use A Bookkeeper?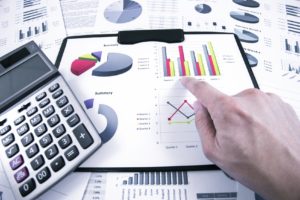 If you need basic financial help such as entering incoming and outgoing financial transactions, invoicing, tracking payroll, and keeping records up to date you can use a bookkeeper.
A bookkeeper should be responsible for ensuring the accounting system is efficient and accurate. This helps make sure that bills are paid on time and reports can be pulled when they are needed. Bookkeeping is can be very transactional. If you're on a budget you can find a trustworthy and reliable person and provide the proper training so they can be your bookkeeper. Another cost-effective solution for bookkeeping is to use a software program.
Below we list some of the best bookkeeping and finance software programs for small and midsize businesses.
Bookkeeper Vs. Accountant: When Do You Need An Accountant?
Accountants usually oversee the bookkeeper and can perform activities such as:
Billing
Entering general ledger entries
Reviewing accounts payable
Filing returns

Managing company accounts
Small, midsize, and large companies can benefit by using an accountant or CPA. Accounts come in a variety of experience levels and price ranges. In most cases you get what you pay for so if you go with a lower budget accountant you should do your due diligence on them first. Similar to bookkeepers some accountants may not have education that makes them a qualified accountant. It's important to ask your potential accountant to explain their qualifications.
Another cost-effective solution can be using an accountant a few times a year to review bookkeeping, perform analysis, file returns, and consult about financial standings. Regular part time or full time accountants should spend most of their time managing accounts and handling month and year end close while ensuring data and financial statements are accurate, meaningful, and on-time. If you are dealing with a complex situation or just want the best accounting help you should hire a CPA.
Do You Need to Hire an Accountant and a Bookkeeper?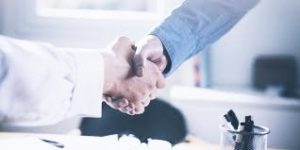 In most cases, you can usually get by with just hiring an accountant and using a bookkeeping software program. Bookkeeping and account software programs can be advanced and sophisticated enough to exceed a bookkeeper's work. Software programs can also help improve accuracy, efficiency, and accessibility.  Many of them can even be accessed from your mobile device. The accountants' primary role is to reconcile the work of a bookkeeper whether the bookkeeper is a person or software. Often times an accountant will perform the same tasks as a bookkeeper if you ask them to. They can also help educate you on what software to use and how to use it.
Can A Bookkeeper Call Themselves an Accountant?
Almost anyone can call himself or herself an accountant so technically a bookkeeper could call themselves accountants. However, it's important the bookkeeper clearly represents their qualifications if they use the accountant title. Most accountants hold degrees or certifications such as a Certified Public Accountant. Most bookkeepers have little to no education beyond high school. Often times there are overlapping duties between bookkeepers and accountants.
Bookkeeper Vs. Accountant: Which Is More Cost Effective?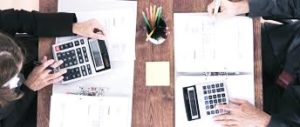 Usually an accountant costs more than a bookkeeper. However, there is no established fixed cost for hiring either. Before starting the search for financial help, you should clearly define what kind of help you or your business needs.
If you simply need someone to help keep the books balanced and accurate you probably need a bookkeeper. If you need someone to generate statements, reports, returns, maximize investments, or help control cash flow you probably need an accountant. If you are handling a corporation or large company or complex financial or tax situation you should seek the help of a Certified Public Accountant (CPA).
A CPA may cost more than a non-CPA accountant, but they are usually worth the investment. Whether you are hiring a bookkeeper, accountant, or CPA it's important to qualify the potential hire. Make sure you take into account their experience, education, and unique skill sets when evaluating their rate.
Bookkeeping Vs. Accounting: What Are the Best Software Programs for Small Businesses?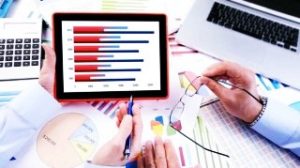 In most cases you can use computer software to handle bookkeeping and basic accounting tasks. Depending on the size of your company, some software might be better suited for you than others. If you're dealing with a large company, corporation, or complex situation you should hire an accountant or CPA. Here are some of the best software programs for bookkeeping:
QuickBooks Online is a trending choice for small businesses. It features a user-friendly platform and two available versions, online and a licensed version. Take advantage of free customer service and access to customers, vendors, and employee records.
In addition, QuickBooks provides accounts payable and accounts receivable on its long list of services. Once you have signed up with QuickBooks you can experience the easy way to send out billing and invoicing to customers online. Using just the click of a button customers can pay invoices allowing you to receive funds faster. It also allows you to simplify keeping track of invoices. Collections, cash management, and fixed asset management are also offered using QuickBooks. These are some of the features that can make QuickBooks an appealing choice for your business. So how do you get started with QuickBooks?
QuickBooks is available for a rather affordable monthly cost. Take advantage of their 30-day free trial prior to purchasing QuickBooks.
---
SlickPie is an accounting software designed for small businesses. It's entirely online making it accessible from just about anywhere. SlickPie offers online invoicing, billing, tax management, and document management. It also allows you to customize invoices using pre-set themes or a program that allows customization.
You can use SlickPie to generate financial reports that monitor business growth. Similar to QuickBooks, SlickPie allows you to save time and collect money faster from customers. It also has an automatic payment reminder and automatic invoice feature. Perhaps the best benefit of SlickPie is that it costs you zero dollars.
---
Compared to QuickBooks and SlickPie, Sage 50 is an accounting software program commonly used by slightly larger businesses. Similar to QuickBooks and SlickPie you can bill and invoice customers online using Sage 50.
In addition, Sage 50 offers accounts payable, accounts receivable, payroll, employee management, cash management, and bank reconciliation services. If you want to improve bookkeeping by maintaining a general business ledger you can do this using Sage 50. In terms of cost, Sage 50 is more comparable to QuickBooks. It's available for a pretty affordable monthly cost that includes customer service.
---
Xero is a slightly more advanced program than QuickBooks, SlickPie and Sage 50. Most commonly small business owners and accountants use it. It can be very accessible and accommodating for on-the-go lifestyles thanks to its mobile management feature. The next software we will discuss is Kashoo that can also be used through mobile devices. Xero offers over 500 customizable tools to meet the needs of a wide variety of companies. You can use Xero to send and receive online invoices and billing statements. In addition, you can manage payroll and payroll taxes.
Sage 50 and Xero help improve bookkeeping. Xero highlights the ability to reconcile multiple credit or bank accounts that can be displayed using a single ledger. Lastly, Xero can support multiple currencies and QuickBooks data can be converted directly to Xero.
So, what does a more sophisticated software like Xero cost?
Xero offers three monthly subscription plans varying in price and available features. The cheapest plan is called the Starter Plan, the middle plan is called the Standard Plan, and the most expensive plan is called the Premium Plan.
The Starter Plan doesn't include payroll or multi-currency features and limits the number of invoices, bank transactions, and bills you can enter. If you want to send unlimited invoices and track unlimited bank transactions you should go with the Standard Plan or the Premium Plan. If you have more than five employees then you should go with the Premium Plan.
Top Related: Xero Bookkeeping
---
If you are a Mac user you may want to check out the accounting software program Kashoo. It's available through the Apple App Store for iPad, iPhone, and web use. It's supported by cloud and is commonly used by smaller businesses. Similar to Xero you can access Kashoo from a mobile device.
Kashoo allows users to send online invoices, track expenses and income, manage finances, and generate reports from a computer or mobile device. In addition, users can manage accounts receivable, accounts payable, payroll, tax management, cash management, CPA firms, and bank reconciliation. Kashoo and Xero can both handle multi-currency expenses.
So, what does Kashoo cost? QuickBooks and Kashoo both offer a free trial program. Once the free trial expires Kashoo charges a small monthly fee. It's one of the cheaper accounting software programs featured on our list. You can utilize Kashoo's live online training and webinars as well as support during business hours.
---
Bookkeeping Vs. Accounting: What Are The Best Accounting Software Programs For Midsize Businesses?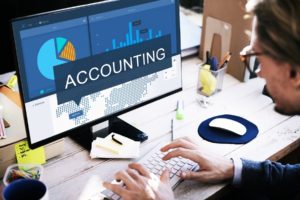 Growing or midsize businesses can experience increasingly complex financial situations including operational expenses and revenue streams. They may also have key business processes that can impact accounting. This means midsize or growing businesses typically need more complex accounting software programs. Some of the main functions that can impact accounting are:
Payroll

Inventory management
Using a more advanced accounting software program can help automate and streamline process to improve accuracy and save time. Some of the best accounting software programs for midsize businesses are:
Netsuite ERP is a customizable accounting software program for small growing businesses, midsize businesses, and some larger businesses. It highlights advanced and user-friendly processes. Netsuite ERP features custom settings such as country. It can then apply the set country's regulations to provide an accounting software program that's compliant with global accounting protocols.
Netsuite ERP can be used for financial close, fixed assets, revenue management, order management, inventory management, billing, and expense management. In addition, it features extended capabilities such as integrating CRM and online shopping functions.
---
Microsoft Dynamics GP is a popular choice due to its reliable vendor and appeal to midsize and large enterprises. You can choose from multiple editions that each target a specific niche. Microsoft Dynamics GP can be a good solution for professional services, manufacturing, nonprofits, and logistics. It's an advanced accounting software program that extends beyond accounting. Financial management, business intelligence and reporting, inventory management, HR, payroll, and sales and service management are included for Microsoft Dynamics GP users. If you're a Mac user you can use Microsoft Dynamics GP but additional set up sets may be necessary.
---
If you're not exactly tech savvy you should try Intacct ERP. It's an advanced accounting software program that focuses on financial processes and business visibility. It can also improve bookkeeping and save you time by consolidating select entries in the general ledger.
Intacct ERP can be used from a computer or mobile device so you can get the information you need when you need it. It can even generate reports such as revenue trends and income vs. expense reports. Part of its user-friendly appeal is its customizable settings and dashboard. Users can view the general ledger as charts of accounts or filter items to simplify finding details or quickly viewing financial health.
---
You might recognize the name QuickBooks because we mentioned it above in our list of accounting software for small businesses. QuickBooks Enterprise is a more sophisticated version geared toward medium-sized companies. Contractors, wholesale, nonprofits, manufacturing, and retailers all have unique processes that this software is adaptive to.
Compared to the entry level QuickBooks version QuickBooks Enterprise offers more storage capacity, multiple entities support, and advanced inventory management. However the user interface is very similar to the classic QuickBooks and is easy to navigate. QuickBooks Enterprise highlights key functions such as inventory, sales and customers, reporting and finance, purchasing, vendors, and payroll and employees. In addition users can automate things such as expenses, bill payments, and tax-deductible expenses.
---
FinancialForce Accounting is created on the strong Salesforce platform. It's centered on the goal of financial management and customer experience paired with sales, services, marketing, and HR. If you are not familiar with Salesforce, they are considered one of the more reliable vendors for sales, marketing, and a variety of SaaS solutions.
FinancialForce allows users to combine all customer-related data and accounting process into a single platform. It unifies customer engagement, managers, employees, partners, and products to help improve alignment and keep branding messages consistent. Midsize to larger companies with increasingly complex operational processes should use FinancialForce. This software features advanced tools that can be integrated with CRM, HRM, and project management modules. Accounts receivable, accounts payable, spend management, and revenue recognition are some of the tools featured.
---
Bookkeeping vs. Accounting Conclusion
In a world where technology is constantly advancing we may see bookkeepers become obsolete or have changing roles. Many bookkeeping and accounting software programs can perform the same tasks a bookkeeper can, and then some. In addition, they are often more cost effective and efficient. Bookkeepers and accountants can view this as a negative or positive influence on their career. If they choose to view it as a positive they can offer value-added services such as payroll processing or support for the latest software.