Bookkeeping Software – Our Favorite Softwares For Bookkeeping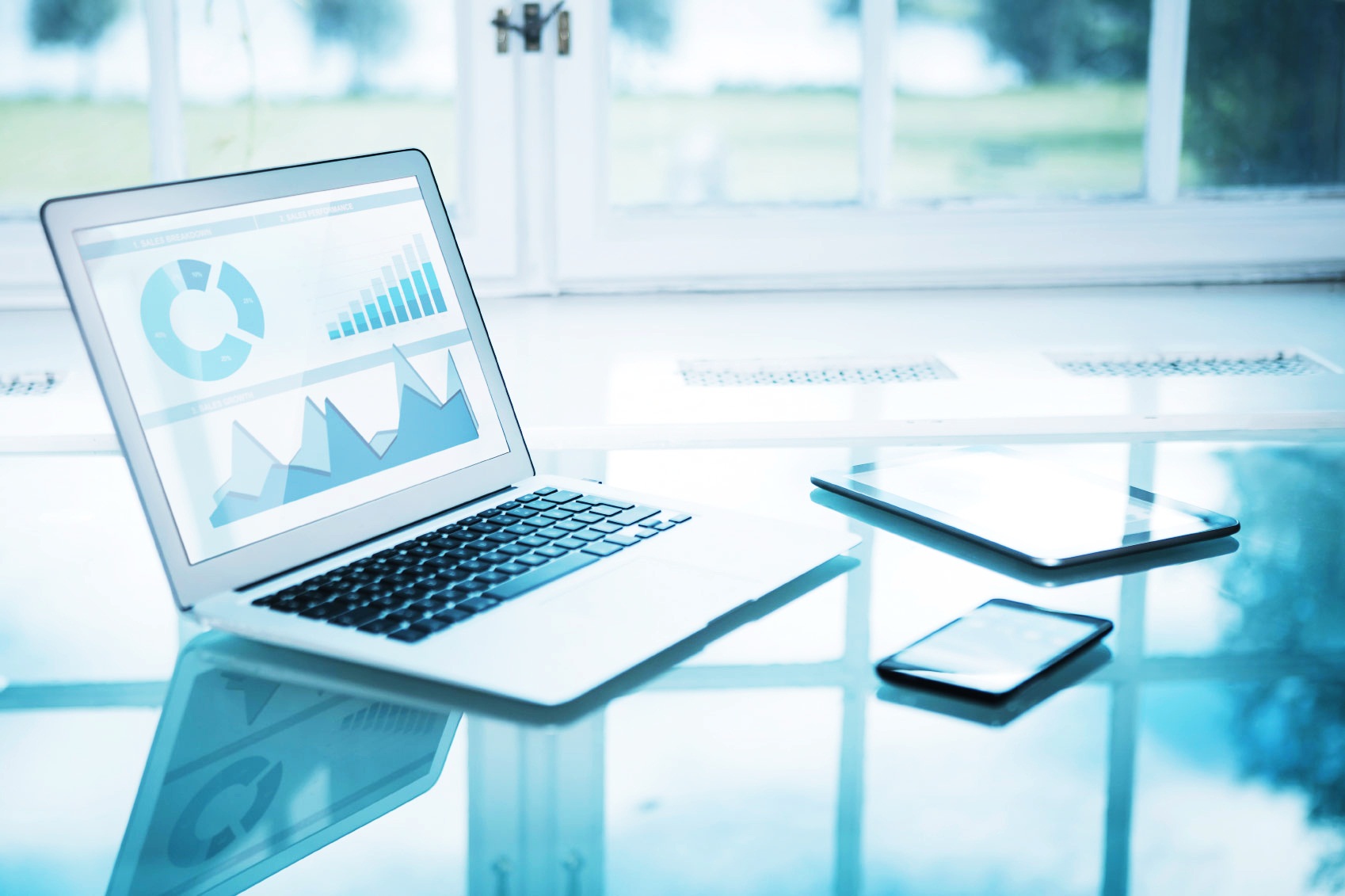 Bookkeeping software can help business owners organize the financial aspect of their business in a manner that allows them to stress less, collect more, and ensure they are doing all that is necessary to maximize their profits and not become overwhelmed with all the minor details.
Bookkeeping software also works well for individuals who simply would like to stay organized with their personal finances. Whatever the exact purpose may be, there is no doubt that bookkeeping software is a very useful tool for many.
With bookkeeping software, the days of being unorganized with your financial payments and records are over. In the absence of a quality bookkeeping software program, it becomes much more difficult to ensure all the necessary invoices are sent out, all of the incoming payments are deposited and organized, and detailed reports are reviewed.
Fortunately, there are several really good bookkeeping software programs on the market to help you stay organized financially and ensure all the financial tasks are accomplished in an appropriate manner. However, it is important to be able to distinguish between the best bookkeeping software program and the lower quality programs that you are likely to come across.
In this review guide, we rank and review our five favorite software programs for bookkeeping. We also discuss exactly what bookkeeping software is, why it is important to invest in bookkeeping software and what makes a bookkeeping software great.
What is Bookkeeping Software?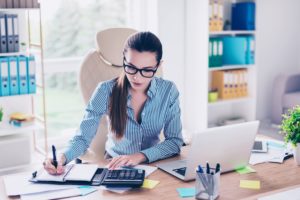 Bookkeeping software (or accounting software) is a way for business owners or individuals with complicated finances to keep their financial information well organized and properly planned. Bookkeeping software is utilized by many businesses, and it is a very useful tool for accountants, allowing them to ensure every invoice is sent on time, every payment is properly processed, and all records are documented in a detailed manner.
There are many different features that are often included with bookkeeping software, which includes the ability to manage spending, create a budget, and view and pay bills. Before bookkeeping software, small businesses and individuals with difficult finances struggled to keep up with all the financial tasks that were needed to be performed, leading many to fall behind on bill payments.
Bookkeeping software has since been designed, making every accountant, business owner, and financial planner easily ensure all financial tasks are completed on time. In today's fast-paced world, time is precious, and being able to save time — and money — by utilizing bookkeeping software has proven to be very valuable for many.
Top Related: Bookkeeping Services
Why Invest in Bookkeeping Software?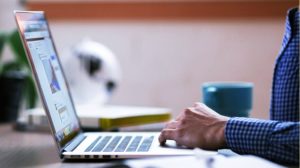 There are many reasons to invest in bookkeeping software, and doing so can save you a lot of time and expense that would otherwise be spent manually organizing all financial information and documents into separate folders, sending invoices to clients, and paying bills for services you receive. In other words, in the absence of bookkeeping software comes a huge issue with organization and management of financial information.
Here are just a few of the many ways a quality bookkeeping software service can help you and your business grow and never fall behind financially:
Organization is made easy.
View and pay bills in one place.
Create and send invoices.

Receive detailed analytical reports.
Organization is made easy.
The biggest problem created in the absence of a bookkeeping software provider is the inability to stay organized. Whether you are managing your family finances, planning for retirement, or running a business, paying bills, managing spending, and analyzing financial information can be challenging. Bookkeeping software, however, makes it easy to stay organized, keeping all tasks and information in one place.
Manage your spending.
Another big obstacle businesses and individuals face without bookkeeping software is not being able to properly manage their spending habits, leading them to spend too much in areas that are not necessary. Bookkeeping software helps you determine exactly where your money is going, allowing you to cut spending in areas where possible and maximize investments in areas that deemed worthy.
View and pay bills.
Paying bills is never a fun thing to do, and when it comes to paying bills, it is easy for a business or a family member to become neglectful. With bookkeeping software, you can view and pay all your bills in one place, which takes the strain off of the process and allows you to focus more on other areas of your life that are important.
Create and send invoices.
Many businesses who try bookkeeping software for the first time are amazed by how much more they bring in each monthly by simply ensuring all invoices are sent in a timely manner. Look professional and ensure payment is received from the customer or client.
Receive detailed analytical reports.
The five bookkeeping software programs presented in this review guide offer analytical reports for you to analyze exactly how your money is being spent, where your income is coming from, and how you can best maximize your profits.
Ranking and Reviewing Our Favorite Bookkeeping Software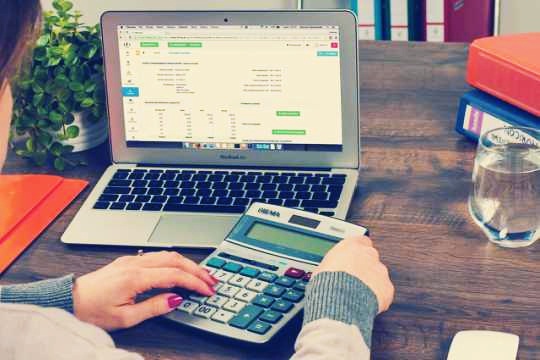 Bookkeeping software is a great opportunity to take control of your finances and ensure everything is properly organized, including bill payments, sending invoices, and analyzing where your money is being spent to maximize your profits in the future.
Top Related: Online Bookkeeping
However, not all bookkeeping software is created equal, and there are certain bookkeeping software programs that are simply more valuable and have more to offer than others. Taking this into consideration, there are certain things that separate a quality bookkeeping software service from one that is less practical.
For each bookkeeping software in this review guide, you will learn the answers to the most pressing questions to consider when choosing the right one for you. Here are the most important questions to ask when choosing bookkeeping software:
What are the plans and pricing?
We answer each one of these questions for each bookkeeping software reviewed in order to give you a good idea as to which one is right for you.
Without further ado, let's get into our favorite bookkeeping software programs that are on the market in 2019.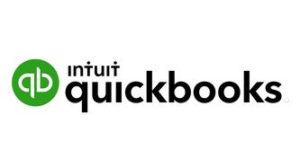 Intuit Quickbooks is one of the most, if not the most, trusted bookkeeping software programs available on the market today. Intuit Quickbooks is extremely easy to use, gives users detailed reports on their financial activity, and allows for the customization of the business owner or individual's exact needs.
Intuit Quickbooks is also one of the most in-depth bookkeeping software programs available, offering its users numerous features to utilize. Additionally, Quickbooks is extremely affordable and provides exceptional customer support when you have a question or concern. Regardless of your exact need and purpose for bookkeeping software, Intuit Quickbooks is able to meet you where you are.
How does it work?
Another great thing about Intuit Quickbooks is that it is extremely easy to get signed up and start using their service. Simply choose the pricing plan that is best for you and start entering your business or personal finance information into the system.
To make things even easier, Intuit Quickbooks offers unmatched customer service, numerous tutorials, educational webinars, and a test drive demo for you to learn the ins and outs of their system.
The exact information you decide to put into the Quickbooks software is dependent on your exact needs. Whether you need to manage bills, send invoices, pay workers, calculate tax deductions, or all the above, Quickbooks and their dedicated staff are ready to help you become organized financially.
Who is it best for?
Intuit Quickbooks is perfect for anyone looking to become more organized and in charge of their finances. Given the in-depth, sophisticated abilities and features that Intuit Quickbooks offers, it is an amazing way for any business, regardless of the size, to take control and become more organized with their financial department.
Due to the flexibility of the pricing with Intuit Quickbooks, it is also perfect for individual adults who are looking to organize their financing, which is helpful in tracking income and expenses, collecting receipts, organizing tax information, and various other forms of money-saving technology.
What are the plans and pricing?
Intuit Quickbooks offers more pricing plans than almost any other bookkeeping software out there. In total, Intuit Quickbooks offers five different pricing plans to choose from, and they offer various add-on options to allow you to even further customize your exact subscription.
For freelance workers, small businesses, or individuals looking to organize their scheduled income, the Self-Employed and Simple Start plans are perfect, providing all the necessary software features while keeping the monthly cost below $10 per month.
For larger businesses or more in-depth small businesses, the Essential, Plus, and Quickbooks Advanced plans may be more suitable.
How is the support?
Intuit Quickbooks definitely comes second to none as it pertains to customer service. Intuit Quickbooks offers numerous ways to engage in product support, offering Quickbooks support, the ability to contact a Quickbooks agent, and training classes with a Quickbooks expert.
Intuit Quickbooks offers various ways for users to get familiar with the bookkeeping software on their own, without having to talk to an agent over the phone. Quickbooks offers its users tutorials, webinars, and test drives to fully grasp the ins and outs of the in-depth bookkeeping software.
If questions still remain, Intuit Quickbooks also offers a community of users who gather to discuss the best way to utilize Quickbooks with their business and a resource center consisting of numerous articles, quick-start guides, and much more.
Why choose Intuit Quickbooks?
It is hard to find a flaw with Intuit Quickbooks, which is one of the main reasons it is trusted by so many business owners. From offering numerous in-depth features to providing unmatched customer support, there is no doubt that you will have all you need and more to successfully integrate your financial information and organize your finances with Intuit Quickbooks.
When considering the amazing features offered with Intuit Quickbooks and the fantastic customer support that is there to help anytime you hit a roadblock, it is expected for Quickbooks to charge much higher prices. However, Intuit Quickbooks offers their service at a rate comparable to or better than almost every other bookkeeping software on the market.
Top Related: Quickbooks Bookkeeping Services Review
---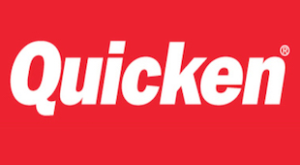 Quicken is another top name within the bookkeeping software industry and for good reason. In fact, PCMag went as far as to say that "no other personal finance management application offers the depth and breadth of tools found in Quicken." Due to the in-depth features and amazing prices, Quicken may just be the best overall bookkeeping software for personal finances.
With that said, Quicken is much more than a personal finance management software. Quicken also offers a fantastic service for businesses of various sizes, from small startups to fortune 500 companies. Whether you are looking for a bookkeeping software to help you manage spending and pay bills or an in-depth software that is capable of handling the extensive needs of a successful business, Quicken can meet your exact requirements.
How does it work?
Quicken's software is slightly different depending on whether you are using it for Windows or Mac. Therefore, the first step is to choose which you plan to use, and then select the most appropriate pricing plan for your needs (see below).
After selecting your pricing plan, Quicken makes it easy for you to hit the ground running by providing numerous how-to videos that show you exactly how to upload your personal or business information. After programming your financial information, you are then ready to customize a personal budget, manage debt, and much more, regardless of the specific plan chosen.
Who is it best for?
Quicken is most commonly used by individuals who are looking to gain control and organization over their personal finances, and the Quicken bookkeeping software allows users to see all of their personal financial accounts in one place, customize budgets, and create goals all through the software.
However, what is lesser known is the amazing ability of Quicken to organize the financial information and tasks of a business. With the Quicken Premier or Business plan, you can email customers and clients customized invoices, track your business tax deductions, and do many more accounting tasks that a business is forced to deal with.  
What are the plans and pricing?
If you plan to use Quicken on a Windows device, then you are offered four different pricing plans, ranging from the Starter package to the Home & Business package. If you plan to use Quicken on a Mac, there are three pricing plans available, which include the Starter, Deluxe and Premier package.
Depending on the package chosen, the price ranges from $34.99 to $59.99 with the purchase of a year-long subscription. If you plan to use Quicken for managing your personal finances, then the Starter or Deluxe package should provide all you need at a lower cost. For businesses that require more in-depth features, the Premier or Home & Business package is probably the most suitable.
How is the support?
Quicken has fantastic support, and they have all you need to receive answers to questions or concerns that you come across while setting up or managing your financial information. In most cases, all that is needed to answer a question about Quicken is a quick trip over to the Quicken Video University, which provides extensive, in-depth videos on almost every Quicken topic there is.
If you still are unable to find answers to your question or concern through the Quicken Video University, you can check out the Quicken community for answers or contact an agent through live chat or phone support.
Why choose Quicken?
Quicken makes it very easy to organize and manage your personal finances. From entering in key information to analyzing detailed reports, everything inside of Quicken is easy to interpret and manage. If you do come across an obstacle along the way, a dedicated team of Quicken agents is most likely available to answer your question.
While Quicken gets less praise for its ability to handle businesses, it is still more than capable of handling any-size financial situation, and it can certainly help small and large businesses alike organize their finances, create financial plans, and ensure all financial tasks are carried out in a timely manner.
---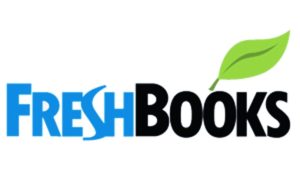 Freshbooks is in some ways the opposite of Quicken, although many of the features offered are the same. Freshbooks is perfect for self-employed individuals, small businesses, and large businesses more so than it is for managing your own personal finances. In fact, the premium plan can accommodate as many as 500 employees.
Needless to say, Freshbooks is a very in-depth, sophisticated bookkeeping software, and it is capable of storing large amounts of financial information. It also provides some truly unique features, including various automation features, the ability to charge late fees for overdue invoices, and much more.
How does it work?
Freshbooks is very easy to get signed up for, and uploading all of your financial information into the bookkeeping software is extremely easy to do, regardless of the amount of information that needs to be uploaded.
After exploring and getting a feel for how everything works on Freshbooks, you are offered a ton of creative ways to gain control and organization over your business finances. Here are just a few of the many features offered by Freshbooks:
You name it, you can probably do it with Freshbooks. This bookkeeping software by Freshbooks is truly a dream come true for accountants and financial advisors.
Who is it best for?
As mentioned previously, Freshbooks is more suited for businesses than it is for personal use of your own finances. While it is possible to use it for your own personal finances, it may cost more to do so, and you might end up wasting many of the features available to you with Freshbooks.
However, there may not be a better bookkeeping software on the market today for large businesses than Freshbooks, which offers large businesses the ability to manage up to 500 clients, easily send invoices, accept online payments, and much more. Freshbooks also offers numerous practical add-ons to even further optimize your bookkeeping software.
What are the plans and pricing?
There are three main plans that Freshbooks offers, which include the Lite, Plus, and Premium packages. The Lite package (the least expensive) offers users the ability to manage up to five clients and access all the necessary features, making it perfect for a small startup business. The Plus and Premium packages give users the ability to manage a larger business and take advantage of some truly advanced features.
Freshbooks offers a 30-day free trial, so you can try their service risk-free to determine whether or not it is right for you and your business in the long term. You can also choose between a monthly and yearly plan. The yearly plan ranges from $13.50/month to $45/month, and the monthly plan ranges in price from $15/month to $50/month.
How is the support?
While Freshbooks may not have the extensive library of educational videos on how to use their bookkeeping software, they are always readily available to answer your question or concern in a timely manner.
On the Freshbooks support page, they offer a list of the most frequently asked questions and the contact information if you would prefer to speak to a Freshbooks agent through email or over the phone. The FAQ section offers numerous questions on every topic you can possibly think of as it pertains to bookkeeping software, so you are likely to find your answer within seconds without discussing your issue over the phone.
Why choose Freshbooks?
Freshbooks may perhaps be the best bookkeeping software for a large business that is responsible for providing a service to hundreds and hundreds of clients. The in-depth features provided to Freshbooks users, along with the affordable price and amazing customer support, make their software truly worth the investment.
One of the hardest things for a large business to do is to try and manage their finances on their own, separate from a trusted bookkeeping software. With or without a dedicated team of accountants, the absence of bookkeeping software makes managing in-depth financial information very difficult, and choosing Freshbooks provides a solution to this issue.
---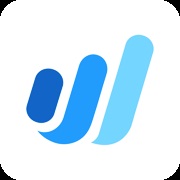 There is one huge benefit to Wave as it pertains to bookkeeping software. That one thing?
It's absolutely free to use! While other bookkeeping software programs can cost hundreds and hundreds of dollars each year to use, Wave allows you to stay organized with your personal or business finances without ever paying an extra penny in order to do so. If it's free, then it probably isn't a legitimate option for reliable bookkeeping software, right?
Wrong. Wave is very reliable, and it offers all the necessary features to ensure you stay organized financially. It gives users the ability to send invoices, manage accounting data, and much more.
How does it work?
Wave is extremely easy to get started using, and it does not require you to enter in any payment information unless you choose the paid plan. However, if you simply want to send invoices, manage your financial information, and analyze detailed reports, Wave is completely free to sign up.
After signup, Wave makes it extremely easy to upload your financial information into the bookkeeping software. They provide numerous useful features, including sending invoices, tracking your income and expenses, and paying employees. If you are a small business that is just getting started, Wave is the perfect bookkeeping software.
Who is it best for?
As previously mentioned, Wave is the perfect bookkeeping software for businesses still in their early stages and relatively small. While the basic Wave plan can perhaps handle the financial organization needs of a larger business, it may be best to get Wave+ or another bookkeeping software when dealing with numerous clients at once.
Since Wave is free, it is also the preferred way for many individuals to manage their own personal finances in an organized, successful manner. While it is more tailored towards a small business, Wave does make it easy for individuals to carry out all of the financial organizational tasks necessary to make their life much easier.
What are the plans and pricing?
So how does Wave work? How do they manage to offer their bookkeeping software without charging you a penny? They do offer a Wave+ service which allows you to work with a professional to customize the software specifically for you. This is where they generate profit, along with advertisements and various other means of income generation.
However, there is no catch whatsoever to their free package, offering users all they need to organize their financial information, send invoices and pay employees. While there is a credit card processing fee required when receiving payments, the cost for the payment plans is still very minimal as well.
How is the support?
Since Wave does not have the budget that others such as Quicken or Quickbooks may have access to, their support staff and library information are not as large as various other bookkeeping software providers.
However, Wave does offer customer support. After you sign up for an account, simply go to the "help" tab inside of your Wave account and submit a request for support. Unfortunately, there is not a number listed to call Wave with questions and concerns, but they often respond within 24 hours to help you solve any problems you experience throughout your journey.
Why choose Wave?
The most obvious reason to choose Wave is that it is absolutely free, meaning it does not cost you a penny to use. An even better reason to choose Wave is that it is very reliable and provides all of the necessary features to ensure you are able to stay on track with the management of your finances.
If you are looking to manage a small business, a start-up business, or your own personal finances and are wanting to do so for the least amount possible, then Wave is the way to go. As you grow, you can always upgrade to Wave+ which helps ensure your needs are met on a larger scale.
---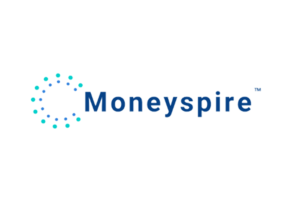 Moneyspire is a lesser known in the bookkeeping software industry, but they are just as reliable and provide many of the same features as some of the more trusted names. The best part about Moneyspire, however, is that it is one of the most affordable bookkeeping software programs on the market today.
When considering all that Moneyspire offers, which includes an unbeatable price, in-depth features and fantastic, responsive customer support, there is no doubt that it is an amazing option for small business owners and individuals who are looking to take control over their own financial situation.
How does it work?
First and most importantly, Moneyspire is a onetime purchase, which means your subscription will never run out and you will have Moneyspire for life after your purchase. After you make the one-time purchase for Moneyspire, the software then walks you through the process of uploading all your business or personal financial information. After uploading all financial information into the bookkeeping software, you can then take advantage of the numerous features that Moneyspire offers, which include account creation, payment and withdrawal reminders, budget creation, and much more. In fact, Moneyspire is so in-depth, it works no matter what your needs are, making it perfect for personal use as well as managing a business.
Who is it best for?
Moneyspire is perfect for anyone who is looking to gain control and organization of their finances, regardless of whether it is a personal account, small business account, or a Fortune 500 company. With that said, Moneyspire is highly recommended for personal use more so than for a business or financial planner to utilize.
When using Moneyspire to organize and manage your own personal finances, you are able to gain full control over your financial situation. With the Moneyspire bookkeeping software, you can create personal budgets, analyze in-depth spending reports, and send yourself constant reminders when a bill becomes due.  
What are the plans and pricing?
There is only one pricing plan with Moneyspire. While many like to have multiple options to choose from when finding the bookkeeping software that is right for them, the fact of the matter is Moneyspire provides all that is needed for individuals to track their own personal finance information in their lowest priced packaged, which means there is no need for a second, more expensive package. The pricing package offered by Moneyspire is a one-time payment of $49.99 (although it is most often on sale), and the subscription will never run out. While most other bookkeeping software programs require you to renew at the end of every month or year, Moneyspire ensures you get your money's worth by allowing you to use it for a long time at no additional cost whatsoever.
How is the support?
Given how inexpensive Moneyspire is, it is amazing just how in-depth their support system is. When uploading financial information into a bookkeeping software, there are often questions that arise. When a good support team and system is not in place, it can become incredibly difficult to ensure everything goes according to plan.
Fortunately, those who choose Moneyspire have access to an extensive library of video tutorials, user manuals, and knowledge base that allow them to quickly find the answer to problems they may come across. If you cannot find the answer on your own, you can quickly and easily call or email a Moneyspire agent and receive a timely response to your concern.
Why choose Moneyspire?
Moneyspire is perhaps the best bookkeeping software for individuals who are looking to take control and organization over their personal finance situation without spending a large amount of money. With access to amazing features and a dedicated team of Moneyspire agents that are always willing and able to help, managing personal finances has never been easier.
Moneyspire may not be one of the more discussed bookkeeping software platforms in the industry today, but there is no doubt that current and previous Moneyspire customers are very happy with the products and services provided that allowed them to live more financially free and organized.