Bookkeeping Software For Mac – Our Favorite Picks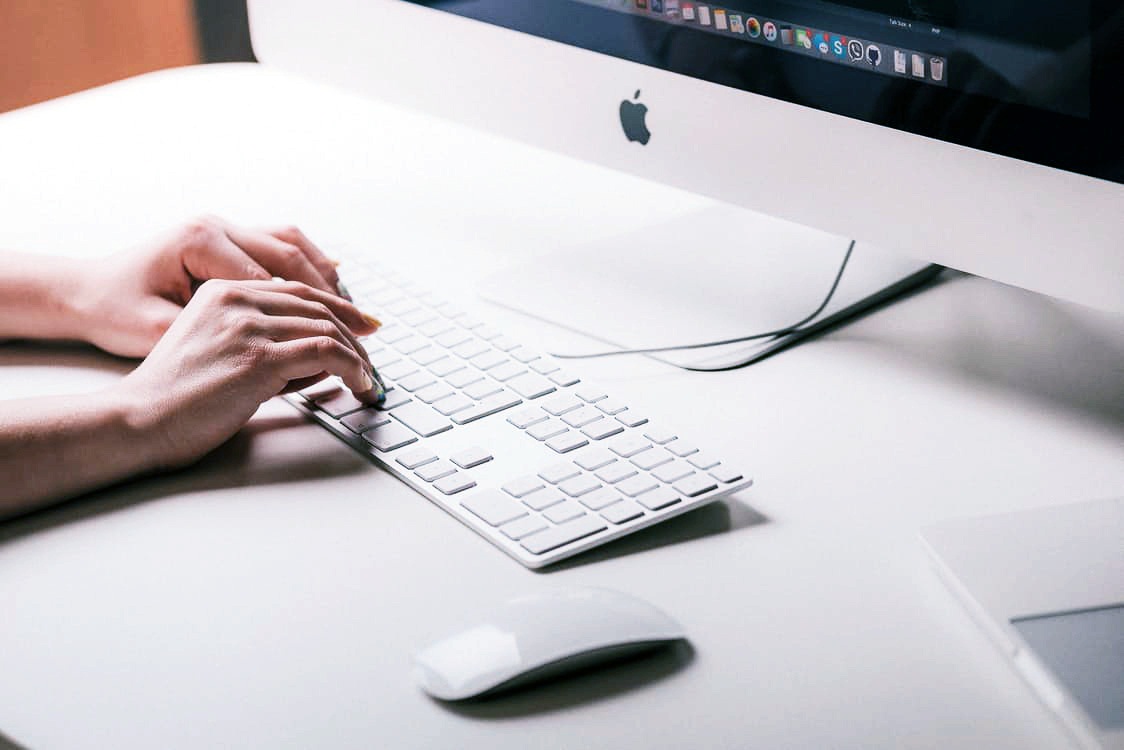 As a small business owner, you are always looking for a way to save a few dollars here and there. Especially when you're starting out, the budget can be tight and it's natural to try to do everything on your own.
In recent years, popular bookkeeping software for Mac has been moved from the disk drive to the cloud, allowing for affordable monthly payments and remote access.
Whether you are a freelancer or entrepreneur and need starter software or an incorporated business that needs an accounting powerhouse, there are several options to choose from.
The best part about today's accounting software is that it gives you more time to focus on other areas of your business by automating accounting tasks without the need for a costly, full-time accounting staff.
We have chosen a few of our favorite bookkeeping software for Mac that will keep your business running smoothly and tax-compliant.
Top Related: Best Accounting Software For Ecommerce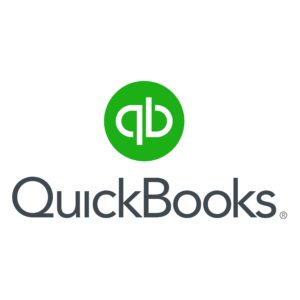 QuickBooks Online is app-based and is available on all devices from your laptop to your phone. When you choose a plan, you can upgrade or downgrade at any time.
Keep in mind it is easier to upgrade (simply choosing the new plan) than it is to downgrade (requires calling QuickBooks Online customer service). However, QuickBooks does not require you to sign a contract so there is no penalty for cancelling.
QuickBooks boasts that they have over 5 million customers and that it only takes 5 minutes to get started once you have connected your bank account.
Plan Options
There are three plan options when using QuickBooks Online: Simple Start ($20 per month), Essentials ($35 per month) and Plus ($60 per month). You can also add on services like self-service payroll ($35 per month) and full-service payroll ($80 per month) Both add-ons require an extra $4 a month per employee added.
All plans include QuickBooks Online specialized support, app integration and receipt capture. You will also be able to run reports, track income/expenses, invoice and accept payments, send estimates, track sales and sales tax and maximize tax deductions.
The middle plan (Essentials) adds the features of paying bills, multiple users and time tracking, while the top plan (Plus) allows you to track projects, inventory, manage your 1099 contractors and create detailed reports.
New Features
Tracking projects is the newest feature of QuickBooks Online. This feature is essential for budgeting by rating the cost of each individual project. You can track time expenses, outstanding payments and unbilled work. The project tracker also highlights the non-billable time for your projects so you can see your true profit. QuickBooks Online also offers plans specifically for the self-employed and accountants.
Small businesses love QuickBooks Online for its ease of use across Mac/Windows platforms and multi-device capabilities. You can access QuickBooks Online at home or on the go and also give access to an employee, business mentor or accountant. Businesses may also be able to hire fewer employees for bookkeeping and marketing as QuickBooks has a lot of top-notch features that provide up-to-date business reporting.
Integrations
Customers of QuickBooks Online appreciate the hundreds of app integrations that save them time and money. Popular app integrations include PayPal, Shopify and Square, three apps that are essential in expanding an online business.
To integrate an app with QuickBooks, simply click on "Apps" within the program, choose the app you would like to add, and click "Get App Now" to allow QuickBooks to sync your QuickBooks account with your app.
QuickBooks Online even offers integration with free apps like Google Calendar, American Express and Paychex.
Free Trial
A 30-day free trial is available for new users of QuickBooks Online.
---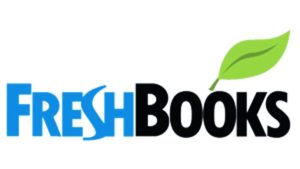 FreshBooks is an all-in-one accounting software that makes accounting easy for even the busiest of business owners.
Features
With FreshBooks, you can create your own customized invoices, complete with your logo, colors and personalized thank you email. Invoice on the go, offer discounts, change currency, calculate accurate taxes and add a due date.
Your customers' invoices can also be paid by credit card, helping you spend less time waiting by the mailbox. FreshBooks claims you can get paid 11 days faster with their credit card payment system.
Forget about remembering to remind your clients to pay their invoices, FreshBooks does this for you. You can automate charging a customer's credit card or simply follow up with your customer after a sale.
Need money upfront to purchase inventory or worried about getting full payment for a service you are providing? FreshBooks lets you request a deposit on your invoice before you put in the time. Plus, if expenses come up or you need to add a few hours to the invoice, you easily modify your invoice so you do not get shortchanged.
Entering expenses can be a task that easily gets put on the back burner. No more scrambling at the end of the month or at tax time. FreshBooks will automatically track your expenses just by linking your credit card or banking account.
Easily create a report that shows up to date project spending. Spending too much on travel or advertising? Now you have the chance to modify where your project money is spent before the job is complete.
If you routinely bill clients on a per hour basis or even with a flat fee, it can be difficult to know exactly how much to bill for each project to get the money that you truly deserve. FreshBooks tracks your time on each project so you can see where you spend the majority of your time and how long each project takes. Once you have logged a few projects, you can more accurately bill your future clients.
Time tracking can help you keep your employees on track too. If you have an employee that is billing too much time, you can have the chance to correct their time management before all of your profit is lost.
Remote Access
With FreshBooks you can easily involve your employees, contractors and clients in one workspace. You can even set permissions on which project items each person sees. This is a great way to keep everything in writing and have an accurate, real time depiction of the project from start to finish.
If your clients are asking for an estimate for their project and you do not want to lose the sale, consider using FreshBooks feature of converting your estimate into an invoice. Plus, you can easily add a discount for the client's budget or if they are interested in bundling services. With the click of a button, you can turn a potential customer into a repeat one.
Integrations
FreshBooks allows you to use their own payment system or integrate with Stripe to easily accept credit card payments within the app. The fees are pretty standard and they offer a discount if your company is billing over $150K yearly.
As an online business owner, having great organization is key. FreshBooks offers easy to print reports for tax time and also tracks your spending habits and expenses. You can even run a report for a single client or on an individual employee.
App integrations through FreshBooks include Gusto, G Suite, Fundbox, Stripe and BKE Bookkeeping Express. Other popular picks include Zapier, Trello, Shopify, HubSpot, Salesforce, Slack, Square and Zendesk.
Plan Options
FreshBooks has four major plans: Lite ($15 per month), Plus ($25 per month), Premium ($50 per month), and Select (price not listed). All plans include customized invoices that reflect your business style, credit card payment integration, ability to import expenses, estimates, time tracking, project budgets and detailed reports.
The Plus and Premium plans offer the same number of features with Plus allowing 50 clients and Premium 500 clients. While the above plans cater to small businesses, the Select Plan is for businesses that have over 500 clients or bill more than $150K yearly.
You can also add employees or contractors for an additional $10 a month per person to any plan. This extra fee allows the user to track their time, expenses and be involved in company project details.
Free Trial
A 30-day free trial is available for new users of FreshBooks.
---
Xero is a great accounting app for Mac as it keeps its full features (just like its Windows counterpart) and is available on the iPhone, iPad and Apple Watch. If you are on a tight budget and still need a powerful accounting software, consider Xero to fulfill your growing company accounting needs.
Top Related: Xero Bookkeeping Review
Features
Xero offers easy invoicing to keep the cash flowing. Online payment options make it a breeze to connect your cash flow to your bank.
Easily track inventory and add stock items to your invoices and orders with a click of a button. Pay your bills, track your expenses and time track your projects.
Xero encrypts your data with multiple layers of online security by replicating it in several location online. Safe and secure, your data is always available whether you are at the office or on the go. Easily click on a user and allow them access to only the documents you want them to have access to. Use two-step authentication to make sure you are the only one viewing sensitive business information.
Plan Options
Xero has three plans that fit your growing business needs. The Early Plan ($9 per month) is great for getting a feel for Xero. You can send 5 invoices and quotes, enter 5 bills and reconcile 20 bank transactions. The Growing Plan ($30 per month) allows you to send invoices and quotes, enter bills and log unlimited bank transactions.
At only $60 per month with the Established plan, you can get unlimited invoices, bill and bank transactions. The Xero Established plan also provides multi-currency support. This is perfect for business that have several international transactions in different currencies. Finally, track your project time and costs.
Payroll
Need to pay your employees? Xero integrates with Gusto which allows you to pay even remote workers in all 50 states and automatically does the tax work for you. The cost is $39 per month (base rate), plus a $6 per month fee for each extra person.
If you are not that tech savvy, Xero is there for you. They offer 24/7 email and live chat support as well as outbound phone assistant with no additional costs.
Free Trial
A 30-day free trial is available for new users of Xero.
---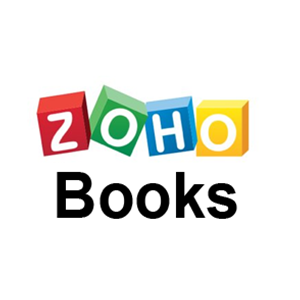 Zoho Books provides new small businesses with all the features they need and none of the ones they do not. Accounting software is necessary for sanity in your new business, but you do not always have a large budget for it. Zoho Books' best plan is under $300 if you pay yearly and that is a steal for all of the features it provides.
Plan Options
Zoho Books has three plan options: Basic ($9 per month), Standard ($19 per month) and Professional ($29 per month). All plans include support for contacts, users and automated workflows.
The Basic plan features 50 contacts, 2 users and 5 automated workflows. You will receive a nice list of features including custom invoices, project tracking, recurring transactions, bank reconciliation and sales approval.
The Standard plan increases in all three areas and offers 500 contacts, 3 users and 10 automated workflows. You will receive all the features of the basic plan plus bill support, vendor credits, reporting tags, purchase approval and SMS notifications.
The Professional plan is a great value. For under $30 a month you will receive unlimited contacts, 10 users, and 10 automated workflows. All of the features from the previous two plans carry over with additional support for purchase and sales orders, inventory and a custom domain. If you purchase a yearly subscription, you will receive a 2-month discount or like paying for only 10 months a year.
Add-On Services
If you would like to take advantage of their add-on services, you can add a user for an additional $2 per month or $20 per year, snail mail credits, and auto-scans (50 for $5 a month or $50 a year).
Zoho Books also specializes in bundles for specific accounting needs. You can get integrated software for inventory management, running a subscription business or expense reporting.
Features
Zoho Books will also provide you with a professional client portal with custom domain links, 24/5 free support via emails, live chat and phone, top notch security, an integrated CRM, and third-party app integration. You can also run more than one business with a single Zoho Books account.
Although Zoho Books features are impressive for the yearly cost, the software does not include payroll services. If you are already using a third party, this may not be a deal breaker for you. However, as your business grows, you may prefer to have the feature integrated for reporting and tax purposes.
Free Trial
A 14-day free trial (no credit card required) is available for new users of Zoho Books.
---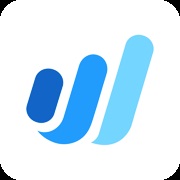 Wave Financial is a free software that provides you with invoicing, accounting and receipt support for your business. You only pay when you use their payroll function or collect credit card payments.
The easy to use platform is great for new businesses that need automated accounting support but do not have the budget or need for feature-heavy systems like QuickBooks Online and Freshbooks.
It may be enticing to just choose Wave Financial, especially if you would rather be spending your business dollars on anything besides accounting. However, only seriously consider Wave Financial if you are a small business and plan on staying that way. Wave is targeted to the self-employed and businesses who have fewer than 10 employees. As a small business, you should also consider the amount of inventory you will be trying to sell. If you have a lot of complex SKUs, it's best to find a better software option that can help you manage, organize and send you inventory alerts as Wave Financial does not have the ability to track inventory or create purchase orders.
The software is also unable to track billable hours. Although it can track expenses, there is no feature to attach them to specific invoices so you will have to manually bill. It also lacks tax saving features like asset appreciation.
Wave Financial supports multiple business ventures, however there is no way to integrate the different businesses if they are related. For example, you cannot purchase a product in one business and charge a customer for that product in another. It is also difficult to monitor separate businesses at one time. The dashboard only shows one business at a time. This may not be a big deal to you, but if you have multiple businesses in the same niche or that need to intersect, it is definitely a limitation to consider.
Features
You can create professional and business-friendly invoices, receipts and estimates in a matter of seconds. Manage your cash flow and spend less time on daily tasks that drain your true passion. Quickly identify gaps in your expenses and learn more in-depth consumer information about your business and clients so you can reach your goals.
Within Wave Financial you can pay a monthly fee to add payroll to your account. No more stress about payroll taxes; Wave Accounting does all the math for you. Once you get your business up and running, you will need to accept credit card payments. With Wave Accounting adding this to your account is a breeze. Plus, you only pay Wave Accounting per transaction, no monthly fees. How does accepting credit cards and bank payments for as little as 1% sound?
Wave+
Wave Financial also offers a unique service called Wave+. This service offers bookkeeping and accounting coaching services. This is a great resource if you are just starting out in business or do not know a lot about accounting.
Their bookkeeping service starts at $149 per month and provides you with a bookkeeper to run Wave Financial for you. They will catch up on previous months, collaborate with your tax advisor, organize your income information, reconcile accounts, categorize transactions and even call you once a month to summarize your business insights.
Take advantage of their accounting coaching for a one-time fee of only $249. You get 120 minutes of live coaching and 30 days email access to your specialist to ask any lingering questions you may have. Learn bookkeeping the right way, get help setting up your online account, migrate information from a previous platform and review/fix your existing Wave Financial account.
Free Software
For freelancers and contractors, Wave Financial is a true gift. The software provides you with professional invoices, Google or Yahoo sign-in capabilities and a dashboard that does not take an online class to figure out.
There are no payment tier structures with Wave Financial. Their main app is completely free to use. You will not pay any set-up fees, hidden charges or monthly fees. Wave Financial makes money on users who use their credit card processing system and monthly payroll options (which are both market competitive).
If you are looking for bookkeeping software for Mac that offers you unlimited options for free, you will love Wave Financial. You will benefit from unlimited bank and credit card connections, income and expenses tracking, guest collaborators, multiple businesses, and receipt scanning. Additional free features include personalized invoices, receipt capture even when you are out of the office, and multiple currency support.
---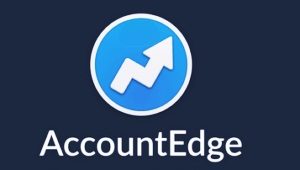 AccountEdge Pro provides accounting software for Mac for your small business without a monthly fee. You pay a one-time fee based on the features you need. However, this only includes traditional software and does not provide cloud access. If you need remote access to your accounting software you will need to join AccountEdge Connect and pay a monthly fee from $10 to $100 a month depending on the number of users you require.
Features
AccountEdge Pro gives you the bookkeeping tools you need. You can manage your assets, liabilities, equities, income and expenses. AccountEdge Pro gives you access to 100 templates to get you started. You can also automate your recurring transactions, track company mileage, take notes, all while on a secure network that frequently backs up your data.
Mac Only
And for Mac only, AccountEdge Pro is able to deliver business insights that will help your business grow with the click of a button. You can calculate profits, turnover and operating balances and compare them from past years.
Import your bank and credit card statements to reconcile accounts and balance your check book. Write electronic checks to pay bills or donations without purchase orders. Print checks to send them the old-fashioned way while simultaneously sending an email to your client or vendor telling them the check is on the way.
Shopify Integration
AccountEdge Pro integrates with Shopify to quickly sell products online. Sync your recurring transactions with the Calendar app on your Mac. Process credit cards through the AccountEdge Merchant Account (variable or flat fees apply). Attach documents to invoices and purchases, apply credits, create estimates and track retainer, escrow and trust accounts.
System Tracking
Another great feature of this software is the ability to create rate levels based on your customer loyalty, your employee's experience or a custom entry. Track time remotely with AccountEdge Connect, see work in progress and accurately bill for your time.
If you frequently create purchase orders, AccountEdge Pro can help you keep your records organized. The software tracks your open and closed POs and can even convert bills to orders. Easily make payments to vendors and employees and print 1099 and 1096 forms when you need them inside the software.
Full Service Payroll
If you are in need of a full-service payroll system, AccountEdge Pro offers an add-on service that does just that. Get Payroll Tax Service starting at $249 a year or Payroll Tax Service Plus Support for $349+ a year. Need payroll done for you? Contact them for a price quote on Full Service Payroll to meet the unique needs of your business.
Inventory Management
Managing inventory on your own can be difficult. It is very time consuming and as your SKUs grow, so does the time it takes to manage them.
AccountEdge Pro offers full inventory management. From selling and purchasing to price changes to restocking alerts, you will never be in the dark again.
Interested in putting together items from your inventory into combos and kits? You can easily do this with AccountEdge Pro. It even takes away inventory to make the bundle and then adds the bundle back in to accurately report and track inventory changes.
Upload images and product descriptions that can be exported to Shopify. If you have size or color variations of a certain product, you can easily add an entry for each variation. This is a great feature for marketing and proper business growth. Easily see which variations are selling and which are not. This will help you create a more manageable inventory and extra cash in your pocket.
Have a large inventory? Add inventory location information to each product entry so you can easily find the SKU you are looking for whether it's in an adjoining warehouse or across the country.
Comprehensive CRM
AccountEdge Pro also includes a full CRM. Keep track of customer contact information, track spending habits and more. Attach important documents to specific contacts so you never have to wonder where that signed contract or PO is ever again. Use the customized email templates to send a sales letter, reminder notice or a thank you note. Segment your contact list to send only a select few for an exclusive sale or present a new product to only those contacts who are interested.
New Features
New features include sortable columns for invoices to make it easier to find a specific invoice or bill that needs to be paid. Filters are set in place to find the last transaction date with a client, sales by month, quarter or year, overdue statements and job status. Set user permissions for credit information. Only the people you choose will be able to access credit limits and holds.
Additional features include an integrated customer portal website that details business transactions. If you have the AccountEdge Merchant Account, you can receive payments from your clients within the portal.
Process payments to vendors with just one click. Now if you have a credit card on file, you can authorize multiple transactions without approving each one separately. We love this option for saving time on a monthly basis. The software even handles failed payments which are mainly the result of expiring credit cards. While you can update the information for your clients yourself, they can also use the portal to update their payment information.
Automate your subscripting services by using the recurring billing option. AccountEdge Connect can keep track of your recurring sales and you have the option of approving your invoices in bulk or one at a time.
Upgrade Cost
It is important to note that if you have been using Account Edge software for a few years, you will need to upgrade to take advantage of all the current features. There is a cost to upgrade and it starts at $199. While this fee is affordable for all of the new options, most cloud software packages offer free updates.
Free Trial
A 30-day free trial (no credit card required) is available for new users of AccountEdge Pro. You will receive all the features that AccountEdge Pro has to offer during the trial.
---
Conclusion
Bookkeeping software for Mac will ensure that your business records are kept up to date whether you are a one man or woman business or a larger business with a warehouse full of inventory. The benefit to keeping your books current is that you always know the ins and outs of your business. Avoiding your accounting will only provide you with disadvantages down the road. Take charge of your accounting now and you will save yourself a lot of headaches down the road.
Choosing a cloud-based bookkeeping software for Mac will allow you to run your business while you are at home or on-the-go. Apple-based apps make it easy to sync your business records with your iPad, iPhone or even your Apple Watch. If a client needs an invoice or you need to track your time, it no longer requires a drive into the office. If you have questions or have a report due to your accountant, you can even quickly send it to them via email. No more searching through stacks of paper bills; bookkeeping software for Mac keeps you organized.
Speaking of your accountant, you will not have to worry at tax time when you use bookkeeping software for Mac. Your accounting software should be able to instantly print out a report that shows the specific tax your business has paid over a given period. Some software platforms even give you the ability to file your tax returns directly.
Choosing an accounting software that has a built-in CRM is beneficial for growing or larger businesses. It keeps all of your employees engaged and on the same page. The CRM can also organize and provide pertinent data on your clients, vendors and contacts so you do not waste time looking up information for your team. You can even integrate payroll into most software systems saving you money from purchasing several different software systems.
Use the customized reports in your bookkeeping software for Mac to improve your business' financial decisions. Reports can provide profit margins, payroll costs, cash tied up in inventory and insight on customers that owe you money.
You will never second guess your books. Accounting software is perfect if you do not enjoy the daily math exercises that running a successful business requires. No more guesswork on pen and paper. You will not even have to purchase a bulk pack of erasers. Humans make mistakes and your accounting can get messy if you have several people inputting information. However, investing in a quality accounting software can minimize mistakes and help you spot them quicker and easier.
With all of the advantages of accounting software, it is a no brainer to give one a whirl. Consider trying one of our top picks. All of the above software is either free to use or free to try for 14-30 days. Take a few minutes to note which features are most important to you and which software matches your current and future business needs. Bookkeeping software for Mac is an investment you will be thanking yourself for for years to come.