Bookkeeping For Hair Stylists – Our Favorite Bookkeepers For Hair Stylists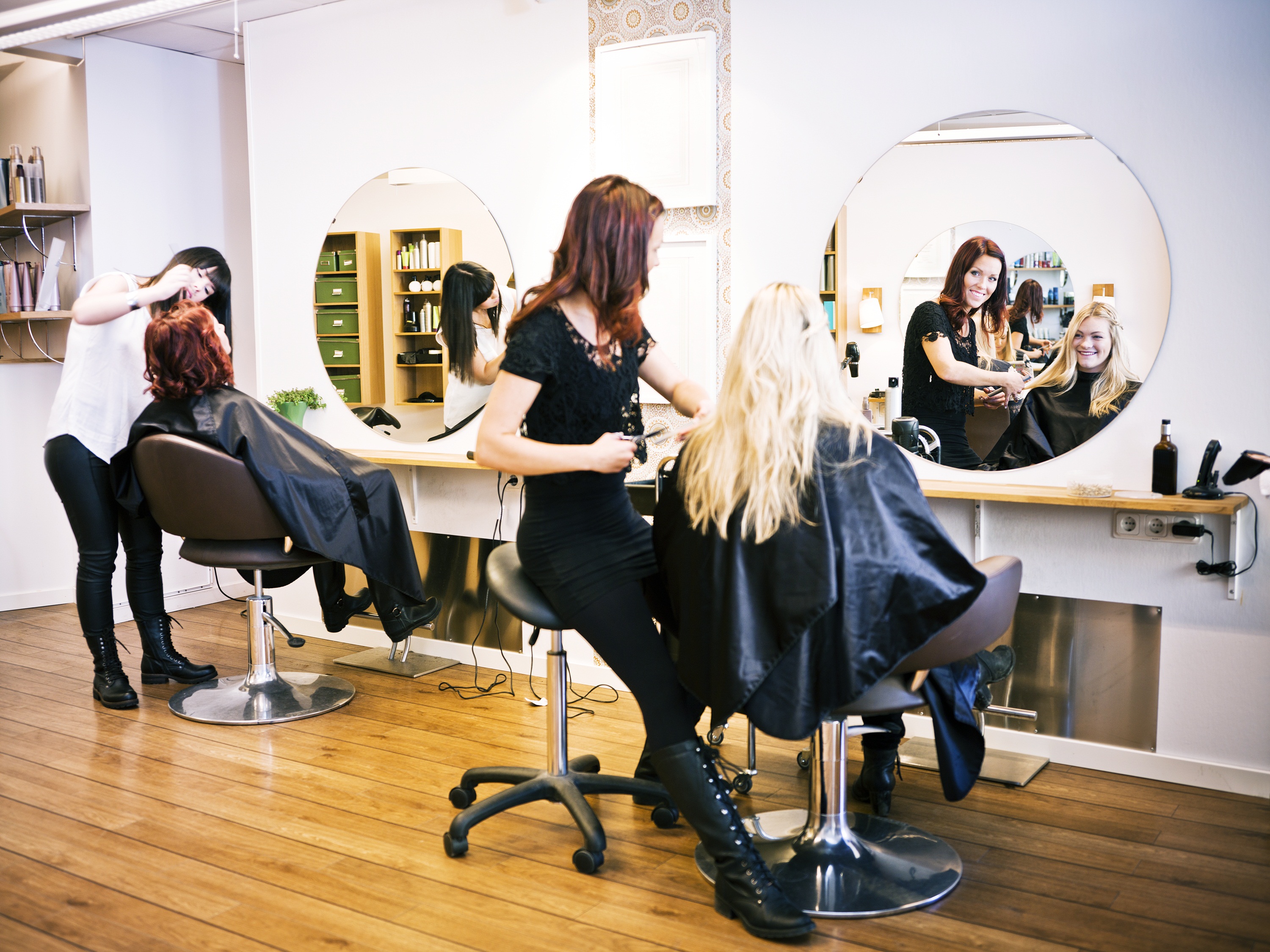 Most hair stylists wake up in the morning and cannot wait to get to work – that same feeling doesn't always carry over into bookkeeping for hair stylists.  However, a salon is still a place of business. A place of business where customers tip and even pay in cash. These types of industries are typically under more scrutiny by the IRS.
Therefore, bookkeeping is so important to hair stylists.  The last thing a hair stylist or salon owner needs is to find themselves and/or their business in tax trouble. Fortunately, a hair stylist and salon can utilize smart tactics along with useful software applications to manage the finances of their business.  This will come in handy during tax season and is a fundamental practice of operating a successful business.
Top Related: What Is Bookkeeping?
Tips for successful bookkeeping and financial management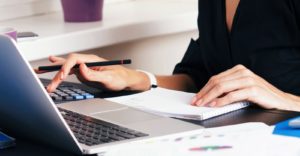 Before we get into our favorite bookkeeping services for hair stylists, here are some helpful tips.
Keep your finances separate
There is a reason that this is the first tip listed as it may very well be the most important tip you'll read throughout this entire article.  It is imperative that a hair stylist keep their personal finances separate from their business finances. That may sound complicated, but it really is not.  Have two separate checking accounts; one for your personal finances and the other for your business.
Take money from your business account to transfer over to your personal account, or, in other words, "pay yourself".  Make sure to leave enough money in your business account that for business-related purposes such as:
Paying the mortgage or rent on your building.  A few lucky ones may not be burdened with this expense but those starting out usually are subject to paying booth rental, building rental, or a mortgage.  This clearly shows the money going to pay for the office space from your business account compared to your home mortgage or apartment rent coming from your personal account.  This is a business expense which will work in your benefit when it comes time for taxes.

Most hair stylists working at a salon do not have an ownership stake in the company.  There may be one primary owner, or a few stylists may be partners. However, the majority do not have any actual ownership in the business.   Rather, these stylists pay what is known as "chair rent" or "booth rental". Chair rent means that the stylist pays some type of fee to the salon owner so they may have space and a "chair" to provide services to their clients.  The fee will vary from salon to salon, as well as the location you reside in. Some salons charge a flat daily or weekly fee, a set dollar amount per client, or take a percentage of all earnings.
Similar to the previous bullet point, it is imperative that the hair stylist is able to separate their business expenses from their personal.  Paying the owner of the salon for chair rent is a business-related expense whereas paying a landlord to live somewhere is not – unless, you work from your home.
A hair stylist is almost always responsible for purchasing and providing their own equipment, which is not cheap.  This is a cutting-edge industry where stylists must stay up-to-date on the newest technology, techniques, and styling methods.  Being able to show purchases for the business separately from personal beauty products will be important to write-off as a business expense.
Take a few minutes each day for organization
As with any industry, this is easier said than done.  Make sure that receipts are kept (this will be discussed later) and, at minimum, a spreadsheet in Microsoft Excel is kept and maintained logging the date, time, client's name, service(rendered), charge, and tips received.  In the event of an audit, this spreadsheet will be your best friend. Even if you're able to take five minutes between clients to update the spreadsheet you'll feel better about being organized and may prevent a tremendous number of headaches during tax season and/or an audit.
Do not accept or use cash
Most salons and hair stylists accept credit/debit cards these days.  Even if the salon doesn't have an overarching system but one which allows each stylist to charge their way, there are many applications available which will work with a card reader inserted into a smart phone.  These card readers are attached to phones and are commonplace in today's world. As a result, fewer people are hesitant to swipe their card. The reason to only accept credit or debit cards is that cash is difficult to account for, track, and prove if you are ever audited by the IRS.
Along the same lines as the previous paragraph, it's also recommended to only use credit or debit cards to purchase materials and supplies for business-related purposes.  This leaves an additional electronic trail that should be easily accessible during an audit if a paper receipt is lost or misplaced.
The importance of saving receipts cannot be stressed enough
Make sure you keep the receipt for anything you purchase to use for your styling business.  And by "keeping the receipt" we do not mean to fold it up and put it in the glove box in your car.  To effectively keep and record receipts there are two methods which are strongly recommended.
Keep a binder, preferably one divided by each month, which you immediately insert the receipts.  This will help keep you organized by month and to ensure they are all safe and secure in one designated spot.

While the first recommendation for keeping receipts is okay, technology has advanced business practices and can eliminate the downfalls of paper-related issues.  A house fire or a child mistakenly throwing away the binder will leave you with absolutely nothing to account for. It is highly advisable to take pictures of every paper receipt and keep them in an online storage system (like the Cloud or Google Documents).  This provides a back-up to any issue which may arise and prevent you from not being able to locate your paper receipts. Again, just taking an extra minute or two to take these steps can alleviate significant headaches and painful audits if you cannot produce requested documentation during an audit.
Benefits of using actual bookkeeping software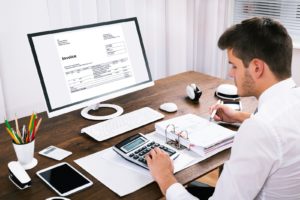 As previously mentioned, using the traditional pad and pen is an extremely outdated way to manage your salon's business.  Even though using a spreadsheet software, like Microsoft Excel, is a better option it is very basic and does not provide options such as financial planning. Plus, it provides limited information regarding profits and expenses.  
The recommended method is to use salon management software for bookkeeping for hair stylists.  It will assist you in monitoring your finances, automates routine tasks, enhances productivity of all employees, and provides comprehensive reports for better decision making.
Top Related: Best Accounting Software For Ecommerce
There are different software and applications available to meet the bookkeeping needs of your salon.  Each of them will have similarities as well as unique differences. Additionally, most of them offer different packages and add-ons dependent upon your business' needs and budget.  However, there are important features that you should make sure they possess which are exhibited in the list below:
Basic accounting features which exhibit profits and track all expenses

Payments from clients, including services rendered and any additional products which you may sell at the salon

Employee time and salary calculations

Daily balances

Tracking inventory and services
3 of Our Favorite Bookkeeping Services for Hair Stylists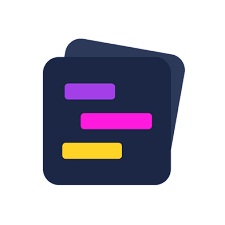 Beauty Pro is a salon management software that affords staff the ability to oversee the financial and basic operations of a business.  The reasons below provide explanation as to why numerous salons have chosen Beauty Pro as their bookkeeping software of choice.
All of the company's financial transactions are made through this software system and are stored there.

It is easy to track inventory.  It makes sure that all products and materials which are needed are in stock so you may order supplies in a timely manner to prevent service disruptions.

Every payment which has ever been made is easily accessible, including those made with cash and credit cards.  Additionally, it offers the capacity to see which clients used special promotions or gift certificates for their services.  This may come in handy to draw customers back for future services.

A unique feature of Beauty Pro is that it tracks the deals your salon has with suppliers.  Plus, it allows you to see who you work with, contracts or agreements on file, previous payments, and future obligations your salon may have to different suppliers.

The ability to set up loyalty, referral, and discount programs is also an advantage of using Beauty Pro's bookkeeping for hair stylists.  Look to see which programs and marketing campaigns have yielded a positive return on investment. That way, you can run them again in the future.  Additionally, see which ones were less than effective and did not produce intended results to ensure that those techniques are never used again or are changed.
In addition to using Beauty Pro for bookkeeping purposes only, there are other characteristics which a salon may find favorable.
---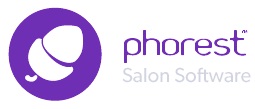 The Phorest Salon Account Software has been specifically designed for bookkeeping for hair stylists regarding the financial management of their business.  This software helps owners and stylists manage paperwork, file taxes, and improve overall organization.
Some of the highlighted features of the Phorest Salon Account Software include:
Helps ensure that the staff and the overall operations of the business are aligned. It is able to create a fully-developed commission strategy whether it be a flat rate or by tier.

It has the ability to serve as a full payroll integration feature.  This will help you manage both finances and, to a lesser extent, human resources as it can examine and track the number of hours employees worked, amount of sick days, personal, or vacation time an employee has taken. Plus, it also keeps a running balance of their time remaining.

There is a point of sale integration feature which helps manage any petty cash and records all transactions into one single place.

Enables you to keep current with all of your business-related needs by keeping instant, comprehensive accounting. It has the capacity to easily and quickly generate both financial and staff performance reports.

Ability to track all transactions and sales.  This is particularly handy for salons which sell beauty products to their customers.  It also offers the stylist to track inventory of any products which they keep on-site.  This is extremely helpful to prevent and become aware of both employee and customer theft.

The salon owner is able to set various access levels of their staff to both view and input data into the system.  This keeps financial information safe and secure for you.
---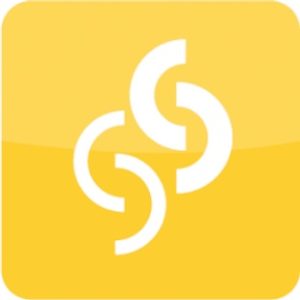 Yet another option for bookkeeping for hair stylists is Simple Salon. This platform is an easy way to immediately start using your own computer to manage your salon's appointments, input specific client-related details, and to keep track of the overall financial performance of your business.  It is a 100% online software. All you need to operate Simple Salon is a reliable internet connection, computer (Mac or PC), smartphone, or tablet.
The good thing about this software package is that it can be used for more than just accounting and bookkeeping software.  One of the most important aspects of running a salon is to effectively manage appointments. A salon typically has multiple stylists working at the same time which is imperative to ensure that schedules and appointment information is accurate.  Additionally, it also affords the salon the ability to enter client details which may be helpful for future appointments.
Additional highlighted features of Simple Salon are listed below:
The software is mobile-compatible meaning you can view and input information from the Simple Salon app from any device as long as you have an internet connection.  This is handy for salon owners if they travel a lot.

Once client information has been entered into the software, the application has the ability to generate automatic text messages and/or email reminders about an upcoming appointment.  This gives them the capacity to confirm, cancel, or reschedule. This is important for your business to increase the likelihood of always "keeping the chairs filled".

It includes a seamless and easy reporting function that allows data and other metrics to be generated.  The reports will assist in identifying trends, employee progress reports, and how overall financial health of the business is doing.

All point of sale information is easily processed using this software.  It allows for the ability to record transactions using any payment type and create custom payment methods at your discretion.  Additionally, this point of sale feature allows for deposits.

Every salon which utilizes Simple Salon gets access to an online booking mini-site.  This allows for it to be embedded on your salon's actual website or other social media page.  This way, current and potential clients can search for available appointments to meet their preferences.

Clients who provide their email addresses are entered into the software, which allows the salon owner or other staff to use this as a marketing tool.  This is an effective way to get information to your customers. For instance, if a stylist is having a slow month, they may want to offer 10% off highlights with a cut or some other promotional deal to drive in customers.  Creating and sending the promotion information to clients and prospective clients is just a few clicks away.
---
In-house bookkeeper for hair stylists – should I hire one?
Hiring a company or person to manage your salon's finances and operations is feasible, but not recommended.  Typically, you are going to pay a financial expert a lot of money to keep up with the books. The odds are it will be a substantial amount more than utilizing one of the bookkeeping for hair stylist software applications mentioned above.  
Online bookkeeping applications like those mentioned above are sophisticated and highly recommended.  They can pretty much do all the things that a financial expert is paid to do, but for much less money.  However, if your salon's business is so busy that neither you and/or a trusted employee are able to manage and upkeep the bookkeeping for hairstylists, then utilizing the services of an in-house bookkeeper is recommended.  
If you are nervous about bookkeeping for hair stylists, then you may want to pay for a bookkeeper to provide consultation in the beginning.  They can teach you financial management techniques and offer recommendations for bookkeeping software. Once you are comfortable with managing your salon's finances you can inform the consulting bookkeeper that their services are no longer needed.  This may be the recommendation for those stylists and salon owners who are extremely skilled in their trade yet have little to no experience and/or education in the world of financial management.