Bobsled Marketing Review – Taking A Look At Bobsled Marketing For Amazon Ads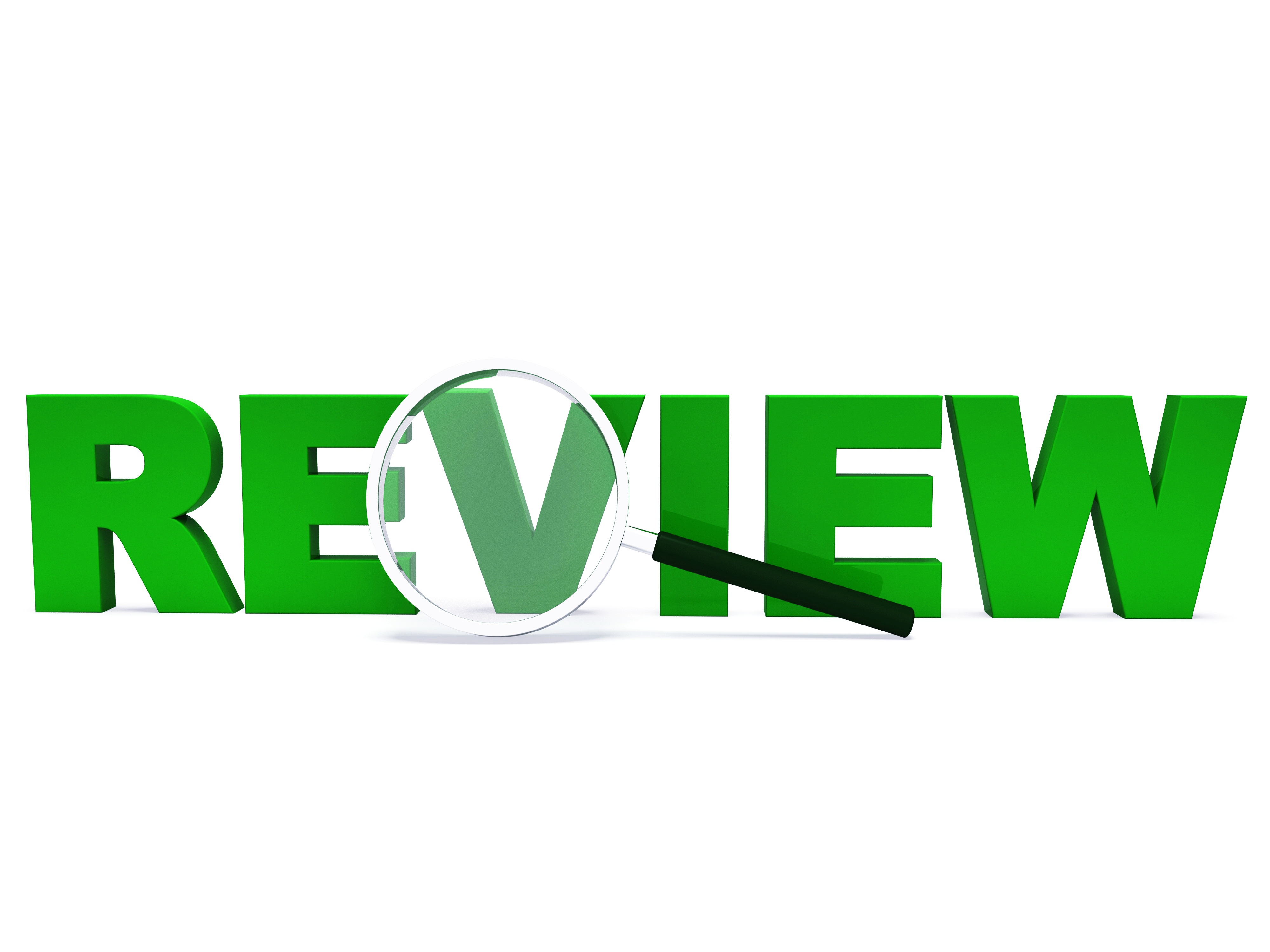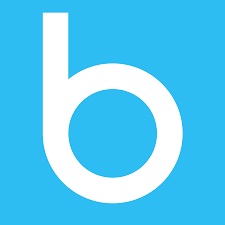 Selling on Amazon has never been more profitable or competitive as it is now. Bobsled Marketing is a company that helps Amazon sellers beat their competition and sell more. Bobsled Marketing's website claims they can boost your Amazon sales by 800% or more. Skeptics will say it's impossible to increase sales that much, but Bobsled Marketing's team begs to differ.
Bobsled Marketing was started back in 2015 by founder and CEO Kiri Masters. Kiri is the e-commerce writer for Forbes and the author of the book The Amazon Expansion Plan: Learn how to skyrocket your sales, sell globally and make your brand an international success. She built her small team of four people into an international group of 24 people.
What do they do?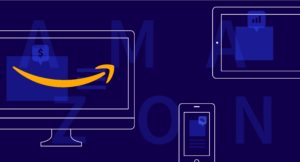 Bobsled Marketing focuses solely on helping Amazon sellers increase their sales. Their team consists of project managers, PPC (Pay Per Click) experts, and data specialists. If you know about Amazon ads, you understand how difficult it can be to set them up and manage profitable ads.
Bobsled Marketing takes the driver's seat and sharpens your Amazon account and ads. Their services include advertising management, account audits, account launch, and various other services that will grow your store. This review will look at all of Bobsled Marketing's services to determine if their team really can make you the next Amazon superstar.
Related: Amazon Ads
Services
As mentioned above, Bobsled Marketing offers a lot of services, and their website is full of customer testimonials. Along with their paid services, they also have free resources like Kiri Masters' e-book, free Amazon vendor training, and a podcast. Their free resources are informative and of course, help them gain new clients.
The paid services require a consultation; there is no upfront pricing. While frustrating, this is also understandable since this is not your typical SEO platform or service. Bobsled Marketing develops a plan specifically for your business, so it's hard to put a fixed price when some sellers may have a large store and others may just be getting started.
All Bobsled Marketing services are targeted at established brands. What they consider established is up for interpretation. Their management services cover all aspects of your store, from ads to stock and even advanced data analysis. The question is, should your brand pay for Bobsled Marketing's services? Here is the answer in a detailed rundown of each service offered by this Amazon management service.
Vendor Central Channel Management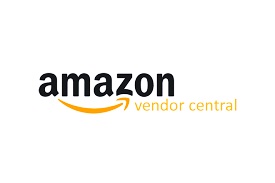 Vendor Central is one of the Amazon platforms businesses use to sell on Amazon. Amazon must invite a seller to join this platform, and after entering, they must pay a fee. Vendor central is only for first-party sellers; these businesses sell their products directly to Amazon. Since they are working directly with Amazon, they can add what is known as A+ Content. A+ Content gives business the ability to write better descriptions, images, comparison charts, and videos of the product.
So, what will Bobsled Marketing do to improve your Vendor Central account? Bobsled Marketing will manage your account, saving you time and boosting your sales. Their four goals are:
Increase your profit and revenue.
Give you detailed reports and provide relevant insight.
They claim to do this by using their experienced marketing team to run PPC ads. These ads are custom-tailored for your business. These ads are supported by their other organic marketing strategies, the details of which are few and far between. They will also manage the day-to-day activities of your Amazon account, including protecting your brand.
The lack of details is a little concerning: this sounds like every other service that promises to grow your business at an alarmingly high rate. However, they have worked with some big names that will make you do a double take.
Bobsled Marketing's team has worked with brands like Playboy, Urban Accents, Sleep Yoga, and FLOATY. The most recognizable brand is probably Playboy. On further inspection, you will see these brands are ranked highly on Amazon and have charming product pages.
Despite the lack of hard details, their testimonials and resume do support Bobsled Marketing's claims.
Hybrid Model Channel Management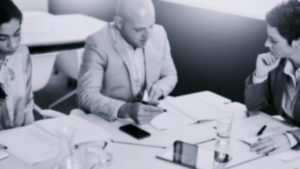 A hybrid sales model uses both direct and indirect sales, the idea being people want to buy how they want to buy, and the more options you give them, the happier they will be. So, this is for people selling products to third-party resellers and on their own website.
Bobsled Marketing gives the same information about their hybrid management plans. Their goals are the same as their Vendor Central goals. While all these goals are still relevant to a hybrid channel model, it would be nice to see some specifics.
For example, why not tell people more about indirect and direct sales? Or even how your company will boost direct sales? The vagueness is off-putting for those looking for an edge on Amazon. A trip to Facebook to look at reviews shows mostly five-star ratings: a good sign, but not enough to consider dropping large sums of money. Out of 20 reviews, only two were less than five stars.
The one four-star review was complimentary, but the response by Bobsled Marketing was a little condescending to post in public. The only one-star review had no information or reaction. Without a case study, plan template, or some form of data it is hard to recommend this service for those selling their products with a hybrid sales approach.
Account Launching
The Bobsled Marketing website has the same generic information for each category, a major flaw for a company that specializes in internet marketing. They do have a relevant case study about how they helped an electronics company grow on Amazon.
They helped this company launch their vendor express account on Amazon. The company had a rough go the first time around; they felt that Amazon was limiting their potential. So, this unnamed company contacted Bobsled Marketing for help.
Bobsled Marketing gives a brief summary of what they did to help this small-time electronics company. They helped this company fully utilize the tools Vendor Central provides, gathered relevant keywords to help hone in on potential customers, added an option to buy more than one product, and organized the patron's seller account. The results they claim are awe-inspiring, if accurate.
They claim to have helped this newly launched electronics startup go from $0 a month to an impressive $50,000 a month. This transformation, from nobody startup to amazing sales, happened in three months. This case study highlights their ability to manage their clients' inventory as well as monitor trends to determine the necessary amount of product each month.
The report includes some screenshots from the alleged sales and growth this company experienced. The question is, why isn't this company named? Anyone can make some graphs and write a great success story. This "case study" isn't compelling. Certainly, a startup making $50,000 a month would be happy to have the publicity, which makes you question the validity of these claims.
A further search to find this electronics company brought up no results. So, the decision is to either accept their claims or manage your launch on your own Amazon seller account.
Seller Central Channel Management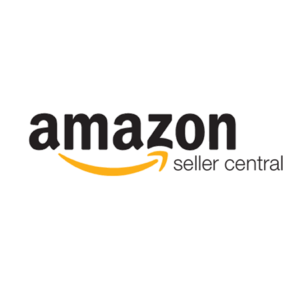 A Seller Central account is open to all people that want to sell on Amazon. This is the most commonly used platform on Amazon and is the preferred choice for third-party sellers. Your advertising options will be more limited compared to a Vendor Central account, but you do have the ability to add enhanced brand content, not A+ content. Your sales process is a bit more complicated than a vendor account. However, you also determine your retail prices.
A seller account is easy to set up, and Amazon provides you with plenty of data for free. Seller Central is designed for more expensive products, so small-time trinket sellers will need to look elsewhere. If Seller Central is limited on advertising, provides you with data, and is easy to set up, why consider paying for Bobsled Marketing's service?
The main reason is to save time. Bobsled will manage your ads and help your product get five-star reviews organically. For a new seller that has zero PPC experience and no clue how to manage their inventory, this may be a great option! However, if you are experienced with Google ads or other PPC marketing services, this is probably a waste of money.  
Bobsled Marketing only offers custom quotes, so small businesses will need to contact them directly to see if having a Seller Central manager will be worth the investment. The learning curve of Amazon's Seller Central platform is reasonably low, even for those new to e-commerce. With automatic campaign settings and a little bit of Googling and YouTube research, you can have a manual campaign very quickly.
So, it comes down to time or money. If you have the time to learn to use Amazon's Seller Central, then learn it and save your money. If you have extra money in your marketing budget, maybe try Bobsled Marketing out for a few months. They claim three months is all they need to boost your sales.
Amazon Paid Advertising Management
You're new to selling on Amazon, and no one on your team has experience with PPC marketing. This is the best option for you. While the other plans offer full management of your account, this option is just for your advertisements. This means you and your team will handle inventory and the rest of the admin work.
Without knowing Bobsled's pricing, it's easy to suggest going to Upwork, People Per Hour, or other freelancing sites for your Amazon advertising needs. Some of these sites offer exceptional marketing experts for $20 or $30 an hour. Most have five-star reviews, 100% success rates, and have earned over $100k.
Sure, you will be working with one person as opposed to a team if you go the freelance route, but that one person could show you the ropes. As the saying goes, "Feed a man a fish and he'll eat for a day, but teach a man to fish, and he'll never go hungry." While Bobsled Marketing offers a team to help you, they are also selling a service.
If Bobsled Marketing taught you to manage your ads, you would have no reason to continue using them. On the other hand, most freelancers are looking for a few weeks or months work, and there are no hard feelings when your contract is up. Without knowing the cost of Bobsled Marketing's ad management plan, it is hard to recommend their services.
If you are looking for an ad manager, get a custom quote, and then compare their price with an accomplished freelancer.
Related: Amazon Sponsored Products Management
Account Audit
An account audit is a truly unique service offered by Bobsled Marketing. With this option, you will have Bobsled Marketing's team look at your Amazon account and then provide insights into what can be improved. They will help you defend your brand, improve customer support, analyze your marketing efforts, and then layout a plan for moving forward.
While the other services are continuous contracts, this is a onetime deal. It's hard to justify paying a company to manage ads when you could be lowering your price of goods or placing higher bids on Amazon keywords. An Amazon account audit is easier to justify.
Having an unbiased party's feedback on your Amazon strategy is a valuable service. They offer this deal for both Vendor Central and Seller Central stores. This service and all their other services are provided around the world from the United States to non-English speaking countries like Germany.
An example account audit would be significant for those looking at this service. Unfortunately, there is little information about the details of this audit.
See Also: Amazon PPC Course Reviews
Conclusions
Bobsled Marketing seems to have a lot of satisfied customers, but in today's hypercompetitive internet environment, it's hard to determine what is real and what is fake. Their customer testimonials make some substantial claims that are hard to believe. The lack of transparency about how they will help your store scale is also alarming.
Bobsled Marketing refuses to work with vitamin or supplement companies, so your new energy supplement company is out of luck. They also only work with established brands, so new startups or third-party stores will need to find help elsewhere. These established brands may be impressed by Kiri Masters, the founder of Bobsled Marketing, and her resume. However, I doubt they will be influenced by their website.
Bobsled Marketing's competitor service Velocity Sellers has much more information on their services. Perhaps Bobsled Marketing's desert of a website is part of a marketing strategy, or maybe they just haven't hired an SEO specialist. Either way, Bobsled makes many claims but doesn't provide much in the realm of proof.
The Bad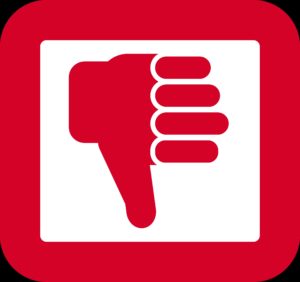 Searching for reviews, you will find many five-star ratings and then some derisive one to three-star reviews. Some of these reviews claim the Bobsled Marketing team actually decreased their sales. Others say the group was inexperienced and/or hostile when they confronted them about their stores' performance. One reviewer found the team member he was assigned on a freelancing website. On this site, his rate was unsurprisingly much cheaper than the retainer he was paying.
Now, there is nothing wrong with working two jobs. However, when you pay for a premium service like Bobsled Marketing, you expect to be a top priority. If an employee is taking jobs on freelancing sites while you are paying a hefty retainer, you must wonder if your store is getting the attention you expected.
Marketing companies are always very good at covering up or removing bad reviews. To find bad reviews, you will need to dig deep into Google and sift through the multitude of five-star reviews. While a few one or three-star reviews are not a death sentence for a service, the amount of positive reviews is actually a little more concerning.
The lack of proof and examples is concerning. To find out more, you must email their team, and they might get back to you. Their site offers the same information on every service page, and there is no attempt to appeal to companies with products other than technology. They also refuse to work with a supplement or vitamin company and do not define what an established brand is.
Their team works remotely and appears to offer their services on various freelance websites. This wouldn't be a problem if you weren't paying a retainer for their services. This also means that you are assigned an account manager, who may or may not be backed by a team. This is concerning if you needed a freelancer you would hire a freelancer.
The Good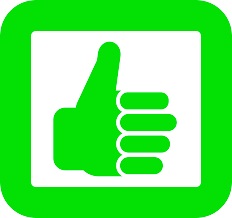 Bobsled Marketing has a huge media presence. Their CEO writes for Forbes and has written e-books about selling on Amazon. Kiri Masters seems like a knowledgeable person who has leveraged her skills to become an industry leader in Amazon marketing.
They also offer a lot of free resources for learning, even a free course to get you started on Amazon. Their podcast is reputable and often has exceptional guests. Along with the free resources, there is also a Facebook group for learning more about Amazon marketing.
Most review sites have numerous five-star reviews. Some of these reviews feel less than authentic, but without proof of faking reviews, it's hard to say. If their testimonials are to be believed, then three months with Bobsled Marketing is enough to increase your revenue and profit dramatically.
Related: Amazon Sponsored Product Software
Final Verdict
Bobsled Marketing makes a lot of claims but doesn't back them up with solid proof. The brands they have worked with in the past are kind of impressive but nothing to rave about. The wealth of free information provided is a valuable resource for all Amazon sellers.
So, if you are considering Bobsled Marketing follow this checklist:
Make sure you are an established brand.
Look through their free materials before you buy in.
Request a quote and then compare it with a freelancer.
Try an audit before paying a retainer.

Be upfront about your expectations.