Best CRM of 2020 – Taking A Look At Top Rated CRMs For Your Business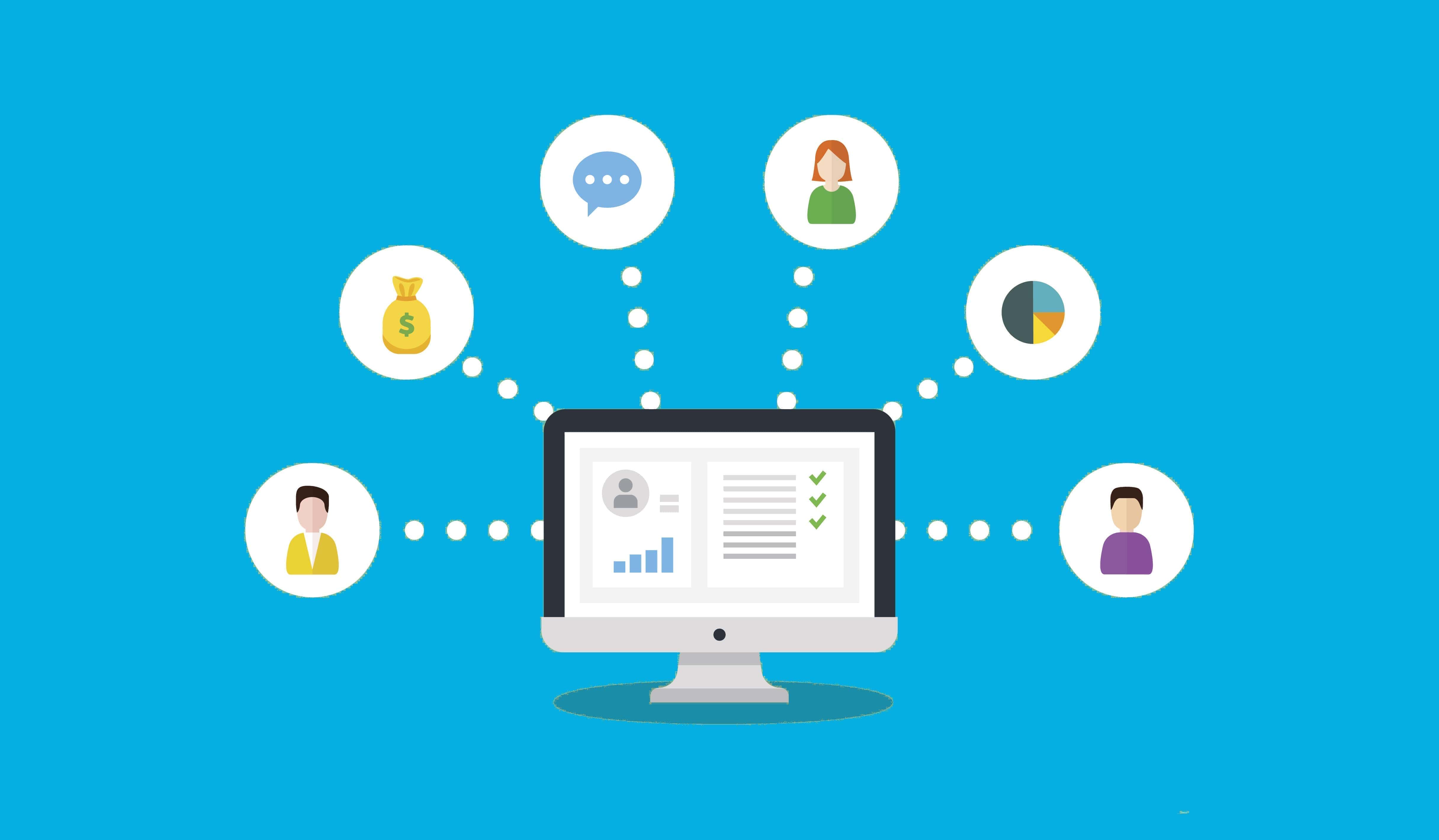 Business owners want to know who offers the best CRM platform. Not familiar with CRMs? Well, if you aren't using customer relationship management software, you aren't using your time wisely. CRMs can save you time by automating every step of your marketing and sales processes. All business owners should know about CRMs. However, the market is flooded with companies claiming to offer the best CRM platform. So, what makes a CRM platform better than the rest? Read on for an analysis of six top rated CRM platforms going into 2019.
Top 6 Best CRM Platforms
#1 – Buyerzone – Best Matching Service

At a Glance:
Quickly matches you with a CRM service

Matches you with other service providers outside of CRM

Find the best payroll services

Easy to use

Receive a recommendation in minutes
Buyerzone isn't a CRM software provider. What Buyerzone does is match buyers to service providers. They do this by evaluating your needs and then finding service providers that meet, or exceed, your requirements. It's a very straightforward process that takes less than five minutes,
After filling out the required information, you will receive a phone call, email, or both from up to three different service providers. This service can help save you time finding a CRM provider. However, Buyerzone only works with some of the CRM providers, so you will just be contacted by those who participate in Buyerzone's matching service.
There is no way of knowing how many of the best CRM providers are working with Buyerzone. You run the risk of missing out on a service that may fit your business better. Scrutinizing all the services, options, and prices can be frustrating, and Buyerzone does help cut down the hassle. Of course, you can also read this article and make a more informed decision.
---
#2 – Nimble.com – Best Budget CRM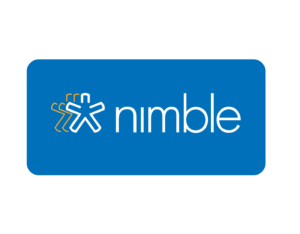 At a Glance:
Automatically syncs information from Google, Office 365, Calendars, and data from other services

Great task manager for the whole team

Cross-platform availability. Log in on your phone, tablet, or computer

Free trial to make sure you get what you pay for

Nimble starts at $12 a month or $9 spent up front

Affordable
Nimble offers powerful integrations through Zapier, Mailchimp, Hootsuite, Quickbooks, and many more services you probably already use for your company. Since Nimble offers Zapier integrations, you really have unlimited possibilities on this CRM platform.
Social listening is one of the unique services offered by Nimble. The software will gather all of your conversations from across social media platforms in one place. Nimble provides real-time updates to this information. Real-time updates allow business owners the opportunity to engage customers while they are online. This also allows you to discover people who are talking about your company, but not engaging.
Nimble offers a native activity and project management tool. This is great for businesses looking for an all in one platform. If you are already using a task manager like Asana or Todoist, you can integrate these tools with Zapier.
Small businesses and solo entrepreneurs will be delighted to know Nimble is affordable. This is one of the most affordable best CRM platforms on the list, starting at $12 on the month to month plan and $108 for the whole year. For $25 a month and $228 a year, you can have access to the business plan, which comes with the full CRM package. If it's just you are using Nimble, then you are covered by these options. If you need extra people, it will cost you double the monthly or annual price.
---
#3 – Dynamics 365 – Best CRM for Growing Businesses

At a Glance:
Dynamics 365 is a Microsoft product

Enterprise Resource Management and Customer Relationship Management

Great customer support

Reliable integration with Office 365 and Linkedin

Predictive analytics

A CRM you can grow with
Microsoft's reputation precedes itself. Well known for their reliable and innovative products, Dynamic 365 is no exception. This best CRM software has received accolades from multiple credible sources. Nucleus Research called Dynamic 365 the best ERP and CRM software. Gartner, a leading business research company, also had high praise for Dynamic 365.
One of the coolest features offered by Dynamic 365, is the mixed reality headset integration. Yes, the program works with Microsoft HoloLens. You won't find another CRM platform offering AR! The AR system lets you collaborate with remote assist, allowing people in other cities or countries guide employees through any process. This is a great feature for large companies. For small businesses, it is probably overkill. Middle-sized companies may want to look at everything Dynamic 365 has to offer.
Businesses with remote employees will want to try Dynamic 365. Adding team members is only $8, combine that with HoloLens and you can save money on flying employees across the country. However, you will be paying for these luxuries, a HoloLens alone costs $5,000. There is the option to rent HoloLens, and the price will surely drop within the next few years. Microsoft dedication to innovation is admirable and Dynamic 365 also has Artificial intelligence built into several of the apps.
Dynamics is highly customizable. The packages range from $115 to $210 per month. You can also buy additional apps if you need a particular function your plan doesn't cover. The ability to improve your services and add features as you grow is a classy move by Microsoft. For medium and large businesses adding an extra $50 a month for AI may be worth it. Even smaller companies could afford a basic plan with AI.
The multiple plans, add-ons, and reasonable pricing make Dynamic 365 the best CRM for growing businesses. Expanding your company will be enjoyable with Dynamic 365's extensive capabilities.
---
#4 – SugarCRM – Best Full Feature CRM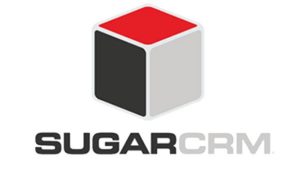 At a Glance:
SugarCRM provides a lot of resources for new users.

Highly recommended

Easy to compare packages

Supports 34 languages and multiple currencies

SMS marketing
SugarCRM has a transparent website. Many services hide information, intentionally or not, and it can be frustrating. SugarCRM provides a five-page breakdown and comparison of their products, so you know what you are getting at each price point. There are no vague statements to be found, just the facts.
SugarCRM offers full automation for converting leads. Managing your leads is easy and fast. This platform will pull leads and contacts from all corners of your business. The SugarCRM Campaign Wizard helps create custom campaigns that will engage your customers. You can also monitor campaigns from multiple platforms.
SugarCRM offers a seven-day free trial. To try it out you just need to sign up they don't require a credit card either. SugarCRM doesn't want to trap you into a contract; they want you to know what you are getting. Like most advanced CRM platforms, their pricing is done on a per-user basis. Unlike other platforms, they require you to purchase a minimum of ten user licenses.
For $40 a month per user, you get the Sugar Professional package. This includes sales automation, customer service management tools, and 15GB of storage. The Sugar Enterprise option consists of the advanced workflow, which allows you to automate sequential and parallel processes. The Enterprise package will be $65 per user, per month. Since SugarCRM requires 10 users, you will spend $7,800 annually. The Sugar Ultimate package includes everything the other two packages offer, and then some. For $150 you have access to 24/7 customer support, 250GB cloud storage, and cloud-based sandboxes to test your campaign. Again though, the Ultimate package will include the 10 users and cost $18,000 a year.
The price is high, but the features are abundant. Large teams will be happy with the 10-user minimum, and the potential to add more. This makes SugarCRM the best CRM for companies looking for all the bells and whistles.
---
#5 – Salesnet – Best CRM for Sharing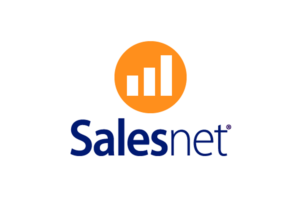 At a Glance:
Great mobile app

Great customer service

Webinars and an extensive FAQ

Top-notch security

Microsoft Office integration
Salesnet has many of the same features other CRM platforms have. One of the unique features is their document library. This feature lets you share documents with employees, temporary workers, and customers. There is no need for Zotero or other document sharing services! This could save some companies money by eliminating another paid service.
Salesnet offers a free demonstration, a free trial, and 90-day money back guarantee. Free trials are vital for choosing the best CRM. No one wants to pay hundreds of dollars only to find out the software is too awkward, inefficient, and over-hyped. With Salesnet you will be able to not only test drive the software but take it on a joyride complete with going 90 on the interstate and do donuts in the parking lot. So, what is there to try out?
With a name like Salesnet, one would expect an emphasis on improving conversion rates and sales automation. That is what Salesnet provides, their sales interface creates a codified data field. Color-coded data is available at a glance letting you know what steps to take to sale more. Beautiful 3D graphs are also refreshing and informative.
When it comes to pricing, Salesnet wants you to call for a quote, a great sales tactic. While talking to Salesnet, they will help make sure you get the right plan for your business. While calling for a quote can be annoying Besides, Salesnet makes up for it with their free trial. With the 30-day free trial, you have plenty of time to decide if it is the right CRM for your business.
---
#6 – Zoho CRM – Best CRM for Custom Campaigns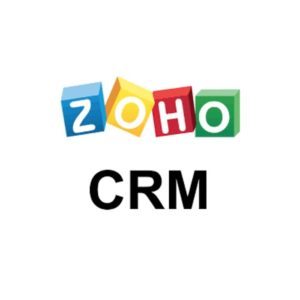 At a Glance:
Zia the AI sales assistant

Manage phone, email, live chat, and social media all in one place

Real-time sales monitoring

A host of analytic tools including charts, funnels, targets, anomalies, KPIs, and Comparator

Easy campaign blueprint creator

Hundreds of integrations
Zoho CRM has it all from a cutting-edge AI chatbot, to top of the line marketing and sales automation. The best part? The interface is very user-friendly, so using these innovative apparatuses won't be a challenge. Zoho also offers a free trial, no credit card required.
Zoho lets you bring leads from social media, email, Google sync, and web forms. If you already use a CRM service and want to change, Zoho will make that process painless. If you are just now building your leads, no problem. Zoho will walk you through the process.
Tracking customer interactions is easy on this platform. Zoho lets you sync your sales and marketing team's phones, so you can follow when a customer was recently contacted. Collaborating is also easy. Zoho enables members of different groups to tag each other and leave private comments about a lead or customer. This translates into a unified brand and communication system.
The Zoho marketplace offers integrations with many other companies including Google and Microsoft. And of course, Zapier integration allows for many more combinations. Zoho also has the option for you to customize your home page entirely, so salespeople can focus on sales and your marketing can focus on campaigns. These features make Zoho the best CRM for customization.
Pricing for Zoho starts at $18 for the standard month to month plan. If you are ready to dive in, you can pay $144 for the whole year. All prices are per user, so double the cost if you have two users. The Professional plan is $240 annually or $30 month to month. For large companies, they have the Enterprise package, at $45 month to month or $420 annually. The Enterprise plan includes Zia AI, multiple user portals, and much more customization for your brand.
The Ultimate package includes a minimum of 100 users, but you need to request a quote.
---
How to Choose a CRM Service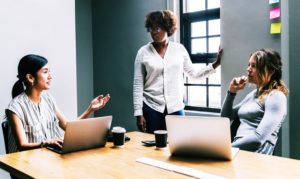 Most of the CRM services listed in this article will help you grow your company. It comes down to ease of use, features, and how much you are willing to spend. Big businesses can drop thousands on a CRM provider, but are they even getting their money's worth? Startups may want to pay month to month to avoid commitments. Solo entrepreneurs may need a full feature platform but can't invest a lot of time in learning the ins and outs.
Don't have time to learn entirely new software? Have a young sales or marketing team? Well, if you need to be up and running as soon as possible, try any of the services with a free trial. A free trial lets you play around before dropping money, so you know exactly what you're getting. Have the whole team sign up and play around with a few options. Take a poll and find out which option was the most intuitive.
What features do you and your team need? It's nice having all the features, but they come at a premium. For example, if you need predictive analytics, it is going to cost you more. Find out what three features you can' live without and then narrow down your search. Almost all CRMs offer marketing automation, but do they integrate with the services you currently use? This is an excellent question to ask before committing to a company.
What is your budget? If you have $2,000 to spend on CRM software every month, go ahead and grab Dynamic 365 and rent some HoloLens for your team! If you aren't rolling in money, you'll want to take a close look at any hidden fees. Some services may require a training fee, additional user fee, or offer add-on services. Add on services are great for teams that are growing and need other functions but not an entirely new package.
So, when making decisions follow this checklist
Determine budget

Try out free trials to determine ease of use

Narrow down three functions you must have

Determine hidden costs

Check if add-on services are available
FAQs About CRMs
What are the benefits of a CRM?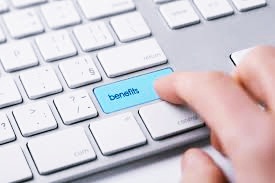 Several factors contribute to a business's continued success. Organization is one factor crucial for success. If you are regularly checking email, social media, and your sales teams phone records you need a CRM. CRMs don't just organize your team though, you could use Asana or Todoist for that, which also help you make campaigns. Marketing campaigns can be created and implemented easily through a CRM platform.
A CRM can also automatically gather all your contacts and leads to one place. No more copy and pasting into a spreadsheet or outsourcing to a freelancer. Automating this process saves you time and money. CRMs will also help automate your sales process, and let you monitor a campaign in real-time.
Managing contacts, leads, and customers are the primary goal of a CRM service. However, in 2019, these services offer a whole lot more to your business. A good CRM should feel like your entire business is at your fingertips. You should feel like Captain Kirk on the enterprise, controlling the direction of your company with the push of a button.
Related Article: Infusionsoft CRM Software
What is sales automation?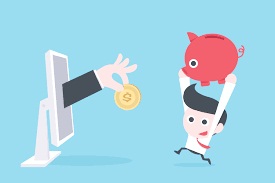 Sales automation automates time-consuming tasks. Things like data entry, ranking prospective customers, and scheduling. No more manually entering customer and lead data. Sales automation will compile all your contacts in one place. After gathering your contacts, the best CRM will rank them by priority. These ranking systems can be done in several ways, one way is using color codes to show how far along a person is in your sales funnel. These programs will also help you schedule and assign tasks for you and your team.
Sales automation is essential for all businesses. If you want to be efficient, you need to be organized. If you're going to be organized, you need automation. Finally, if you're going to be productive, organized, and automated, you need the best CRM software.
What is marketing automation?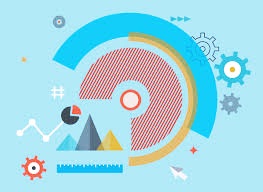 Like sales automation, marketing automation keeps you organized and efficient. This type of automation helps gather leads, set up marketing campaigns, and improve sales. The best CMR services give you access to all your campaigns on one page. So, you can view your social media ads, email blasts, and Google ads in one place.
Being able to integrate your campaigns and create unified marketing strategies is valuable for online marketing. Stop wasting your time switching tabs to see your success. CRM programs let you observe and adjust your plan in real-time.
How long does it take to learn to use a CRM program?
It depends on the person. If you have been using MailChimp, but want something more, you should have no problem adapting. Try a free trial and start learning! Many of the services mentioned here provide free webinars, eBooks, and other training resources.
Don't let the learning curve scare you. Some CRMs are intimidating, but there are options designed for powerful simplicity.
What CRM offers the best predictive analytics?
Currently, Dynamics 365 may offer the best predictive analytics. Their software is linked with artificial intelligence, allowing your business to see predictive analytics. Dynamics 365 also uses AI to gather insight into your target market. This program's AI will search the net and find out what people are saying about your brand. All these features can be customized for your business.
Related Article: Infusionsoft VS Hubspot
Zoho also has powerful predictive analytics. Using the forecast tool, Zoho will make predictions about your future sales based on the information you provide. Using filters, you can create specific forecasts based on your parameters. Zoho also offers Zia, the artificially intelligent assistant. Zia is a helpful tool for digging deeper into your data.
Both Dynamics 365 and Zoho have great predictive analytics tools. Choosing between them depends on your budget and the desired user experience.
Which CRM is the best for small businesses?
Small businesses are going to want to automate everything. You and your team don't have time for tedious tasks anymore, and you're tired of hiring untrustworthy freelancers for your data entry. But, you are also on a budget. So, which is the best CRM for you?
Nimble is a good option. Nimble's business plan starts at $19 a month when paid annually. This lets you access the deal pipeline to monitor all your prospects. Native integration with Mailchimp should appeal to those using MailChimp for email marketing.
Nimble may not have every feature, but it is affordable for those on a budget. Nimble is also easy to use and has several native integrations available to make your life easier. These factors make Nimble the best CRM for small businesses.
What is the best CRM for medium and large businesses?
Large businesses are going to need a lot of user accounts and a fully functioning service. If you aren't trying to pinch pennies, there are several options for big businesses. Medium-sized businesses can afford more than a startup but need less than a large company. Mid-sized companies will want functionality and the potential to grow with their CRM.
For large companies, SugarCRM is a good option. With SugarCRM, you will be getting a minimum of 10 user accounts, with the opportunity to add more later. SugarCRM offers sales forecasting, access to billions of people's data, and an advanced workflow creator. For full features and 10 users, SugarCRM charges $18,000 a year. If that number gave you heart palpitations, then you aren't a big business, and this isn't the best CRM for you.
For medium-sized businesses Dynamic 365 is an option. Dynamic 365 lets you pick and choose which tools you will need, so you can start with a metaphorical hammer and screwdriver and upgrade to a nail gun and electric drill when you need to. Their plans start at $115 a month per user, which is just $1,380 a year. Adding artificial intelligence for sales will cost an additional $50 a month, but at least it's an option.
Buyer's Tips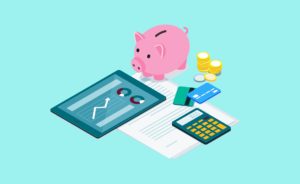 Thoroughly read this article. It will save you from going to every site, taking notes, trying the free trial, getting quotes, etc. These unique services' features are highlighted, and the FAQ can help decide which is the best CRM to pursue.
Information on pricing can be hard to find, and often deceptive. This article provides a brief overview of pricing to help you decide. To make sure you are getting the best pricing available contact the companies you are interested in and ask for a custom quote. Some of the best CRM providers will tailor your plan to your needs. It never hurts to ask!
Always try out a site before signing a contract. If a free trial is unavailable ask a representative for a demonstration, they are usually happy to oblige. Look out for money back guarantee's as well. If a company has a warranty, they know they are offering an excellent service for a good deal.
Be cautious when dealing with salespeople. A sales team's job is to, well, sell you on their product. If you are just trying out a site, don't let them convince you to buy before you are ready. Don't be afraid to say you aren't prepared to buy or even that they are one of many options you are looking at.
Listen to the sales people and ask questions. Make sure you are well prepared before getting a quote or a demonstration. Be armed with multiple questions and pay attention to how they are answered. If they are dodging a lot of questions, call them out and see what they are hiding. Salespeople can be tricky; it's part of the job. So, don't get mad just be upfront with what you are looking for in a CRM.
Picking the best CRM is a big decision. Most services require you to pay hundreds of dollars annually. If you aren't sure a CRM will help your business, try and sign up for a service with a monthly option. There is nothing worse than spending too much on something you use too little.