Best Accounting Software For Ecommerce – Sales Funnel HQ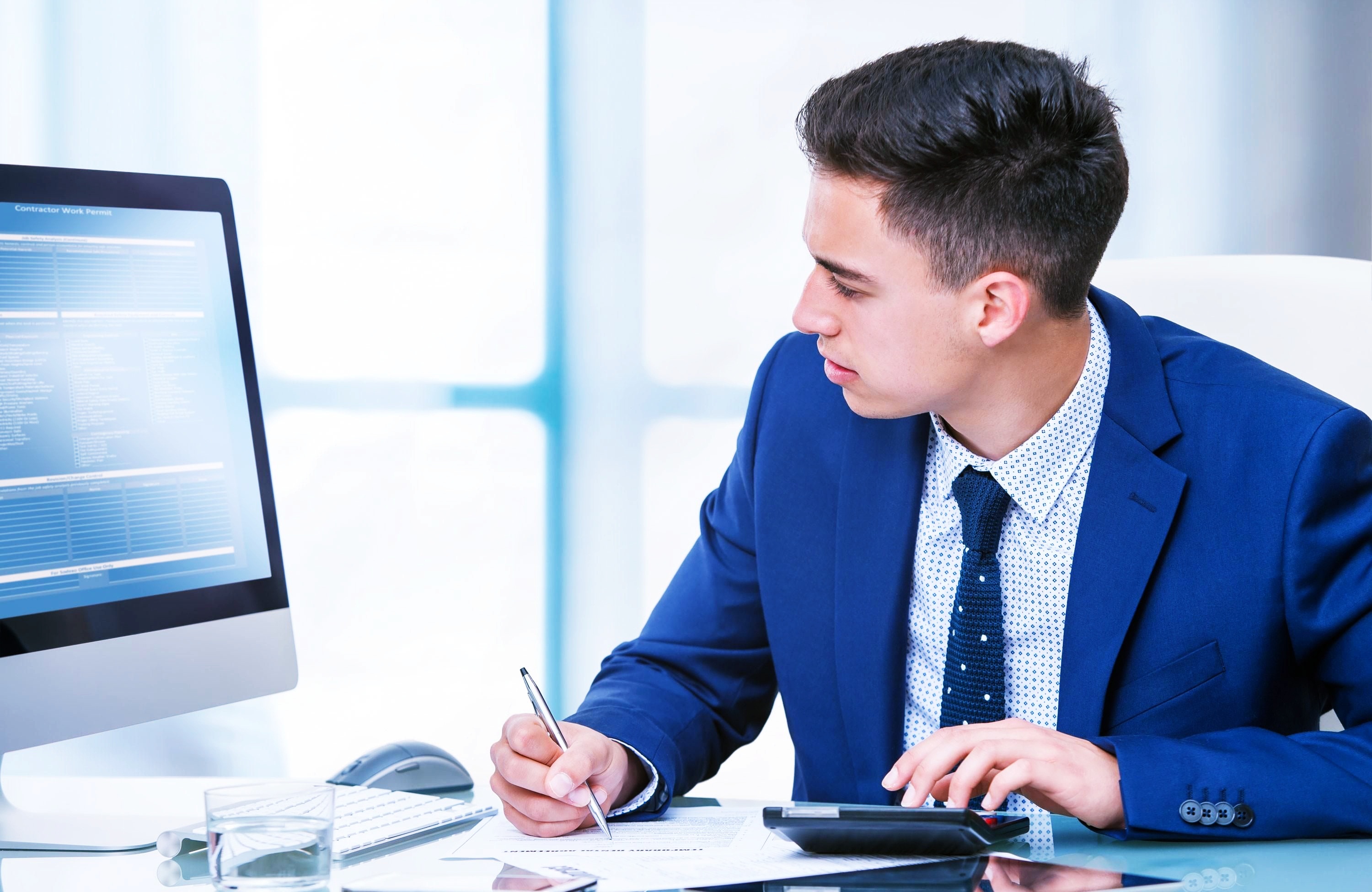 If you just started making money online, you will want to keep things organized. So, which is the best accounting software for eCommerce? And why do you need this software?
For one, categorizing and keeping up with expenses and tax rates is painfully dull. The IRS has begun cracking down on unreported income from online businesses, so you can't slide under the radar anymore. Most people are familiar with Quicken and maybe other consumer accounting products.
However, eCommerce is a different beast than personal finances. Below you will find a comparison of the best accounting software for eCommerce. You'll need to track your advertising costs, inventory, profit, and a lot of other data. Some businesses may even want project management tools.
This article will help you find the optimal software for your business. The goal is to help you keep your business profitable and save you time and headaches. The quick at-a-glance breakdown is followed by a more thorough review of the software.
#1 – TaxJar – Best Multi-State Service
At a Glance:
   The auto file feature automatically files sales tax in 45 states

   30-day free trial

   Starts at $17 a month

   Easy to link eCommerce platforms

   Exceptional customer service
TaxJar is an easy-to-use accounting software. Online businesses can connect their stores from almost any eCommerce platform. Some of the options are Amazon, Square, Shopify, Stripe, and Paypal. Besides covering the big players, they also automatically file your sales taxes.
TaxJar's smart calculators are fast and accurate. Programmers can easily look at the source code, which is available on GitHub. If you are selling your products in multiple states, TaxJar's smart calculators will save you time. No need to look up the tax laws in each state; just sit back and wait for your automatic report!
Pricing starts at $17 a month. Lightning-fast reports for all your eCommerce channels, smart calculators, and email support are all included in the basic package. The plus package includes 24-hour support (even on weekends) and priority help. TaxJar guarantees an almost 100% uptime to its plus customers and of course, all the features of a basic plan.
This accounting software offers a lot to online businesses, practically eliminating any need to file your own taxes or research state-level laws. TaxJar might even be a suitable substitute for a CPA in some cases.
Before signing up, try the software for free. The 30-day trial will give you a feel for the platform, making it easier to decide. The only issue with this company is the many costs. Along with the monthly fee, you will need to purchase packages for auto filing.    
These packages are available to annual subscribers starting at $20 per filing. The more auto file credits you buy, the cheaper it becomes. The unlimited plan gives you 540 auto file credits, making the cost only $9.25 each. Monthly subscribers pay $25 per filing.
TaxJar is easy to use, saves time, and makes filing taxes a walk in the park. Businesses selling in multiple states will love this service. Their multiple sales channel support is excellent for growing eCommerce businesses. If your store only sells to one or two states, TaxJar might not be worth it. One of the other services is sure to meet the needs of small businesses.
---
#2 – Xero– Best Accounting Software for Small Businesses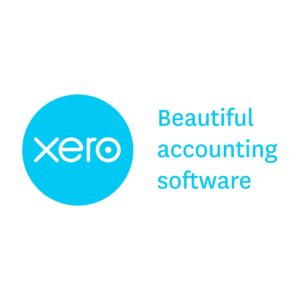 At a Glance:
   Incredible integrations

   Easy graphs and interface

   Monitor transactions on computer and mobile

   Free trial

   Plans for all businesses

   Inventory management
Integrating various software and systems is becoming a vital part of doing business online. Businesses with a couple dozen or more employees aren't as concerned with integration. Smaller companies should be taking every chance to automate and integrate.
Xero allows easy integration and automation. Therefore, Xero is the best accounting platform for small businesses. This software integrates with Futrli, Deputy, Fathom, AutoEntry, and more. Using Zapier, Xero can assimilate with every service you can imagine. Even Quickbooks easily connects with Xero.
The dashboard on Xero's website provides fast data on all aspects of your business. A quick glimpse shows you your spending in multiple categories. If you need to track a specific aspect of your business, like sales in California, you can set it up in minutes. All the information you need is turned into simple graphs.
Small business owners need information on the go, and it's easy to do with Xero. Their app mirrors their website's in-built dashboard. So, you can monitor your transaction while at your kid's little league game. No need to lug around your laptop.
Xero also tracks your store's inventory. Integration with TradeGeicko and Unleashed will further simplify inventory management. Clothing stores can use ApparelMagic Cloud to manage their stores. Want to expand your business and add an in-person store? Xero also offers integrations perfect for brick and mortar businesses.
The entry-level plan offered is called the Early Plan.  Pricing starts at an incredibly low $9 a month. This plan includes five invoices and quotes. You can enter five bills a month and reconcile 20 bank transactions.
The Growing package is $30 a month. You get unlimited invoices, quotes, bill entries, and bank transactions. Both the Early and Growing options include customer service. Integrations are accessible at all levels.
The Established plan costs $60 a month. It includes all the features of the lower plans and consists of a few new ones. The exclusive features are multicurrency support, managing claims, and a full-service project tracker.
Top Related: Xero Bookkeeping Review
---
#3 – QuickBooks– Best Accounting Software for New Businesses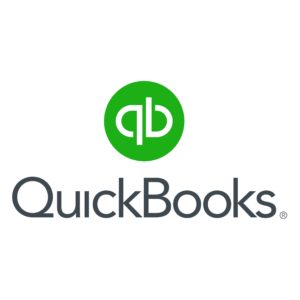 At a Glance:
   No contracts

   Intuitive

   Prodigious reputation

   Free mobile app with receipt capture

   Apple Watch app for constant monitoring

   Plans for businesses and freelancers
Intuit's QuickBooks software has quickly grown into an accounting powerhouse. Their product is intuitive. Around six million businesses use QuickBooks, and many of these businesses are eCommerce related.
Online software and traditional desktop software are available. With the online plans, you have access on your phone, computer, and tablets. Intuit has even made an Apple Watch app for constant monitoring. The Apple Watch app gives a quick view of your expenses, invoices, sales, and current funds.
The mobile app lets you take pictures of receipts and instantly add them to QuickBooks. Importing data from Square, PayPal, and other payment processors is easy. Sorting transactions is also automated. All these features will save you time.
Get basic and advanced reports. You can customize reports any way you want, run ad reports, inventory reports, sales, and much more. You can get these reports for any interval of time: days, months, or years. Set the reports to update you and your team every week.
QuickBooks automatically sorts your transactions into the correct tax categories. Then, the app will remind you when your taxes are due. The mileage tracker is built into the app, so you can truly maximize your deductions. New businesses need to save all the money they can, and QuickBooks is ideal for saving money.
To further automate your business, QuickBooks offers 400 apps to connect with. There are apps to help manage projects, payroll, inventory, and customer relationships. Time-saving apps will let you focus on growing your business.  
You can try the online software free for 30 days. QuickBooks runs discounts and special offers often. Recently, they offered 50% off for the first three months. Try the trial and then wait for one of these deals. QuickBooks appeals to a wide range of business owners. They don't tie you down with a contract either.
Their plans start at $10 a month for the self-employed plan. This plan is great for freelancers and independent contractors in all industries. Mile tracking is included to accurately report your expenses. Income and expense monitoring are also available. You can add on to the payroll too for an additional $2 an employee.
The Simple Start package does not include mileage tracking, but it will still maximize your deductions and let you manage your payments. You can run necessary reports and track your sales. Enhanced and full-service payroll options are offered for the same $2 a month per employee. Simple Start, without payroll services, costs $20 a month.
The next level up it the Essentials bundle. For $35 a month you get all the features of the Simple Start plan; the main difference is the ability to track time for yourself and other employees. QuickBooks will automatically update your hours and create an invoice.
Also included are three user accounts, so your team knows what's happening.
Coming in at a solid $60 a month is the Plus plan. This plan has inventory tracking, project tracking, and the ability to manage budgets and contractors. Oh, and you get five user accounts. A perfect scenario for well-funded startups.
The last plan is $150 a month and includes all the features of the other plans. You can have over 10 user accounts. The QuickBooks team will provide you and your team with training in addition to a personal customer service manager.
Top Related: Quickbooks Bookkeeping Services Review
---
#4 – Zoho – Best Software for Medium and Large Businesses

At a Glance:
   Great automation

   App accessible on all phones and Apple Watch

   14-day free trial

   Project and inventory organization

   Custom invoice templates
Zoho wants to help you automate your business. Their software makes it easy to automate your repeated transactions. Pick a client and assign a method of payment, then step away and watch the software work its magic. Automatic categorization cuts down on mindless data entry tasks.
The included estimate calculator is customizable and fast. You can give your clients an estimate in a few minutes, and then follow up with a custom quote. Zoho provides several quote templates as well. The user interface shows you all your quotes and clients on one page.
The Zoho client gateway sets this software apart from the rest. Manage your clients in one place and let them update their own information. View your clients upcoming and overdue payments, and make sure you get paid on time. Zoho will send you alerts as soon as a client performs an action.
Zoho also excels at tracking your hours. You can manage the time spent on multiple client projects. Then, assign and divide tasks to make it more manageable. Hiring outside the company? You can give contractors access to the time tracker and nothing else. The mobile app helps employees work remotely and still stay accountable.
Speaking of mobile, the Zoho Books app is available on Google Play, Apple's App Store, and the Windows Store. Mileage tracking is built in, so you get paid for your travel. Stay organized by using Siri to create new reminders and tasks. The Zoho Books app is also available for Apple Watch, which is excellent for tracking hours and staying on top off tasks.
Taxes are a huge pain. With Zoho, they don't have to be! Avalara syncs up seamlessly, so you have access to up-to-date tax rates. You can even track outside hires. Zoho will then send you a private report, so you can quickly file when it's tax season.
The only thing worse than taxes is inventory. Get rid of your unorganized spreadsheets and use the sleek interface Zoho provides. You will be notified when stock is running low, and Zoho automatically updates when someone buys a product. Manage your products and never run out of inventory again! You can also create custom price lists for your good and not-so-good customers.
The basic plan is an affordable $9 a month. It includes two user accounts and five automated work flows. Project management is offered as well as the invoice templates. Setting up recurring payments is easy as well. This plan provides everything a new business needs, but you are limited to 50 contacts.
For $19 a month you get access to 500 contacts. You can keep one account for yourself and give your right-hand man and accountant access. Zoho lets you automate 10 modules or flows.
The Professional level offers unlimited contacts and up to 10 users. Zoho keeps the automation limit to 10, which is unfortunate.  Zoho offers add-on features. For a reasonable price, you can add users, send traditional mail, and use your phone to scan receipts quickly. The first two add-ons cost $2 a credit; the latter option is $5 a month.
---
#5 – Sage – Best Software for Multinational Sellers

At a Glance:
   Mobile and desktop app

   Perfect software for selling worldwide

   Responsive phone customer service

   Lots of plans starting at $10

   Free demo
Sage offers a wide range of products and services. Plans are offered for startups, large businesses, and companies looking to scale. The Sage Business Cloud is available in multiple languages. Sage provides customers with around-the-clock phone support.
If your company works across borders, then Sage is the perfect accounting software. Not only does this platform support multiple languages, but it also automatically converts currencies. Selling globally has never been easier.
For small businesses and startups, they offer the accounting cloud software. There is no limit on user accounts, and automatic currency exchange is built in. You can also create a custom invoice and send it to your client. Sage has automated your sales taxes, so you can spend time on the critical things. Directly connect to your bank of choice and automate recurring transactions.  
With the payroll extension, you can manage your employee checks from mobile or desktop. This also makes it easy for employees to monitor their performance history. Federal, state, and local taxes are filed automatically, eliminating hours of mind-numbing calculations.
With Sage 100cloud you can automate even more. Their program automatically reconciles accounts. If a transaction is missing, it will help you find and correct the problem, keeping your book neat and tidy.
Sage 300cloud provides daily updates on your sales and losses. You can use it with multiple companies, so the serial entrepreneur is in good hands. Managing your inventory is easy as well. Sage has a simple interface that completes complex tasks. For example, managing inventory can be done at multiple locations from your phone. If you are looking for a CRM, look no further. Sage's CRM will quickly sync with your business cloud account.
To find a plan, you can click on your industry or the size of your business.  The recommended package will then be shown, but the prices are unavailable; you need to request a demonstration first. Plans supposedly start at $10 a month.
---
#6 – Wave Accounting– Best Free Accounting Software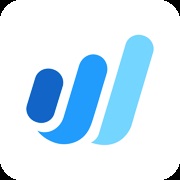 At a Glance:
   Free plan for businesses tight on cash

   Pay as you go plan for growing businesses

   Supplemental payroll add-on

   Tax services for CA, FL, NY, TX, IL, and WA

   Free receipt scanning

   Accept online and bank payments
Wave accounting is the only free software on this list, although you can pay extra for additional functions. Their service is meant for self-employed people who can't afford the high-end options. It lacks features but is a great free tool for managing your eCommerce business.
The pay-per-use online payments are reasonable. For credit or debit cards, you will be charged 2.9% of the cost and an additional 30 cents. A lot of drag-and-drop online store builders charge a similar fee. Bank payments have a $1 minimum fee. You will pay 1% of the total transaction. It's not great, but you are only paying when you use it.
Washington, Florida, New York, Texas, Illinois, and California are all covered by their tax service. For non-covered states, you use the self-service tax function. For covered states, you will pay $35 a month and an additional $4 for employees and outside hires. Since you aren't paying for the software itself, you can probably afford the service.
Now on to the free stuff. Waves lets you set up automatic payments, an incredible function for a free program. Set up a recurring invoice and then tailor it to your brand. Change fonts, add colors, and even add a logo with their straightforward design tool for custom invoices. These automations will make your one-man business look like a large organization.
For eCommerce entrepreneurs that like to travel, Wave has a mobile app. From the app you scan receipts, then Wave takes care of the data entry. If you lose your physical copy, you can use digital receipts too. Keeping track of business expenses is essential for getting the best deduction.
If you want to outsource your accounting, you can use Wave+, and for $199 a month you have access to a bookkeeper. They help reconcile accounts, communicate with your CPA, provide professional support, and make your life easier. Your other option is the accounting coach. This coach will teach you how to keep your own books. For a onetime payment of $249, they are available by phone, Skype, and email.
Wave offers a lot of features. Their tax services only cover five states, and they lack the integration and automation other companies have. What they do offer is free tools to get started. Single employee eCommerce businesses will want to start here.
---
#7 – FreeAgent – Most Well-Rounded Accounting Software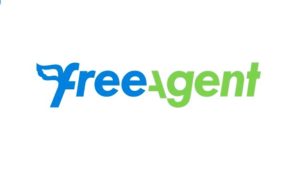 At a Glance:
   VAT tool for European e-commerce

   30 days free

   Half off your first six months

   Apps for Android and iPhone

   Quick time and expense tracking

   High-security standards
FreeAgent has a lot to offer its clients. The dashboard shows your ingoing and outgoing money. You can get a month by month breakdown at a glance. On the same page, you can look at invoices, profits, expenses, and much more.  
They also make sure your account is entirely secure from thieves and hackers. Your data is stored in multiple locations and backed up regularly. They are ISO 27001 certified, and each location is monitored all year long and every hour of the day. Passwords are encrypted, and the site is always looking for ways to improve. They won't pull a Facebook and sell your information either.
Invoicing is easy on FreeAgent. You can customize invoice templates with their fast design tool. You can also use one of their 10 premade templates. If you work with bilingual clients, impress them with an invoice in their native language. 10 languages and all currencies are supported. You can track estimates you have sent to see when a client has read them.
Expense tracking is a vital tool only the best accounting software offers. FreeAgent makes it easy for employees to track their hours and expenses. The receipt scanner is available in the app. Your whole team can be on the same page, or you can limit team member permissions. Your taxes will be updated as your expenses are.
FreeAgent's tax calculator works with every state and with many European countries. It works to calculate both sales and compound taxes.  Custom reports will inform you of taxes owed and paid. It helps you claim money on items you may have missed! This highly customizable tool saves hours of entering and finding tax information.
The time tracking function is accessible on mobile in addition to the desktop. Tablets are supported too, but there isn't a smartwatch app. From the app, you can do basic things like track hours. You can set up advanced billing rates and produce time reports for customers.
New customers get 50% off their first six months of FreeAgent. Before you sign up, you can use the free 30-day trial. That's $12 a month for the first six months! The last six months will still cost a reasonable $24 a month.
Most accounting software charges for extra user accounts. FreeAgent gives you as many as you want. A lot of the more expensive platforms will even charge you more for additional customers. FreeAgent makes you pay a monthly fee and that's it. There is one plan with no yearly commitments.  
FreeAgent is the best all-around software for eCommerce. Their low cost, impressive features, and customer support are perfect for all online businesses. It's a step above Wave but not quite Zoho. The six months of half-off service will help your business grow without breaking the bank.
---
How to Choose from the Best Accounting Software for eCommerce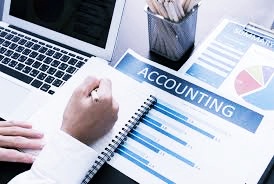 First, assess your needs. Some of the software crosses into the project management and customer management sides. This can be good for people not currently paying for those services. If you already are using these tools, then you should pick a smaller player.
If you are worried about covering every states tax rate, then TaxJar is a good bet. For selling globally, Sage has excellent features. How many user accounts you need is another important question. Some of these providers have unlimited, and others will charge a monthly fee.  
Next, decide what you are willing to pay. If you can't pay yet, then Wave is a good choice. Those who can spend a little should look at FreeAgent. The other options will cost more and provide more. Zoho's product management is worth the extra cost for medium-sized eCommerce businesses. Check with customer support and see if they have deals on any of their plans.
Top Related: Bookkeeping Software
FAQs About Accounting Software
What are the Benefits of eCommerce Accounting Software?
Automatization is the key to online success. These tools can automate taxes, one of the most time-consuming tasks a business must do. Individual providers will do state and international taxes. They will automatically file your taxes and provide deeper insight into the company's finances.
You can also create professional invoices and organize your employees. Create beautiful custom templates or use a designer made template. Make sure you put your best foot forward and impress your customers.
Some software offers inventory management. You can set up alerts when your stock is running low, and even automate the buying process. Inventory management is time-consuming, but these products make it easy.
Tracking receipts is available on most software, so everyone can track and upload their expenses in real time. Time tracking is also a stand-out feature. If you hire contractors or have remote employees, they can track their hours easily. Make sure your choice supports you and your colleagues' phone type.
Is Integration Important for Accounting Software?
Integration is key for all eCommerce. You can update your store instantly and create work flows. Zapier is the most known integration tool, another one is IFTTT. Both have some useful applications for online business owners. Native integration is a sign of good software as well. Even better if it has both!
Which Software has the Best Mobile App?
It's a tossup between QuickBooks and Zoho. Both support Android and iPhone as well as Apple Watch. Zoho has mileage tracking built in, so you can report your expenses. Both QuickBooks and Zoho offer time tracking. You can't go wrong with either one. Almost all these software options have an app. Check them out and find which is best!
Which Software is Best for Taxes?
TaxJar covers 45 states, making it ideal for U.S.-based businesses. If you run a small operation, the accounting coach at Wave will teach you to manage your finances and file taxes. Sage is the best for selling internationally. No matter who you pick, look for one that supports auto filing. It will save you time and money.  
Which Software has the Best Reports?
All these programs have great account breakdowns. QuickBooks stands out the most. Their mobile reports are available on your phone and watch. Quick access allows you to keep steering your company towards profit. You quickly set custom parameters to be alerted of specific activity. Also, you can set up weekly automated reports for you and your staff.
Which is the Best for Small Businesses?
Xero has all the integrations needed for small businesses. Project management, inventory, and payment processors seamlessly connect. The Xero dashboard gives a quick but thorough break down of all areas of your business. Sending invoices and setting up automatic payments will free up your schedule. You can smoothly switch between the mobile and desktop versions.
Xero comes at a reasonable price point too. Switching from other platforms is easy to do. The customer support team is also always ready to take questions. All these reasons make it the best accounting software for small eCommerce businesses.  
What is the Best Accounting Software for Medium and Large Businesses?
Zoho packs a lot of features into its polished interface. Custom invoices are easily made and sent. Their calculator tool simplifies the quote making process, and their client portal will help you and your patrons stay in touch.
The dashboard is simple, but it has all the data you need. Inventory management and project management tools are also included. The professional plan includes infinite clients, so your big businesses can grow even bigger. Plus, you can link your account with Zoho's CRM software.
Buyer's Tips
The critical features of accounting software are tax rates, finance management, and sending invoices. Focus on these three aspects when making a choice. You want to be sure the software you buy supports every state you sell to. Finance management should be easy to use and preferably automated. If you need to send invoices, look for the platforms with the most customizable options.
Mobile apps should be on the list too. Be sure your phone is supported and that the website works alongside the app. You can try most of the mobile apps just by downloading them. Most companies won't mind you emailing them for a demo either.
Project management is a nice feature too. You will pay extra, but having the ability to assign tasks to your employees is excellent. Breaking large projects, like opening a second eCommerce store, can be split into pieces and assigned to contractors or full-time employees.
Inventory tracking is needed for people selling physical products. Look for software with included inventory management. It is more important than project management. It is even better if you can access inventory from your phone. This feature combines well with automatic payment options, so try and find both.
Free trials are crucial for understanding what you are buying. You wouldn't buy a car without test driving it, so be sure to try before you buy. If a trial is absent, ask for a demonstration from the staff. Be sure you aren't signing a contract or being charged hidden fees. Good software doesn't hold you or your information hostage.
Check and see how many clients and user accounts you can have. If you are a big business, you need to have unlimited clients. You don't want to max out and lose potential revenue. Some software limits you to two users and charges an extra monthly fee. Consider the additional cost when you are examining each program.
If you are just getting started in eCommerce, there is nothing wrong with starting small. Wave can handle the books for a small online shop. Once you expand, you'll want to upgrade. Of course, you can always start with QuickBooks, if you have the money. Your accountant will be happy to be using a familiar product.