The Quickest Way To Success with Amazon PPC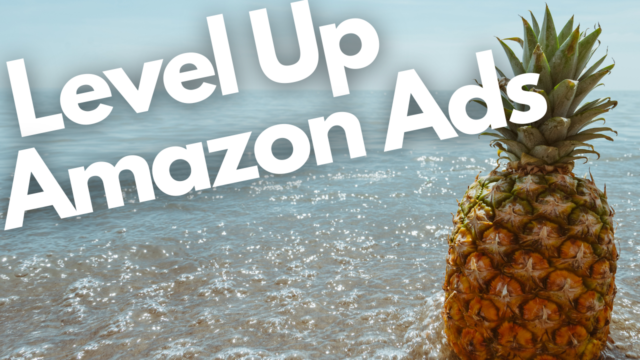 Chapter 11 – Taking Everything To the Next Level
It was the middle of 2019.
I was on pace to do around $3.2 million with Eye Love, which was amazing, but why wasn't I feeling great about it?
I was burnt out and overwhelmed.
In fact, I was mere minutes away from selling my company for nowhere near what it was worth.
I just couldn't shake this burnt out feeling no matter what I tried.
Meditation…
Exercising…
More reading…
Traveling…
Nothing seemed to be helping.
I thought I was living the dream, I had stopped practicing and sold online full time.
So I reached out to a previous mentor of mine and paid him $35,000 to sit down with him and join his year long program that I was in previously, but stopped over the past year.
He calls himself the entrepreneur's therapist.
And he came through…
He told me… "Travis, you are doing too much and not doing the things that bring you value and that you want to be doing."
"You need to ELIMINATE… AUTOMATE… DELEGATE"
So I made a plan right there to eliminate EVERYTHING that didn't bring me value and was not fun for me.
Then after that, if this task was necessary, I AUTOMATED it…
Finally, if I couldn't automate it, then I needed to delegate it to someone else.
I loved doing the STRATEGY side of Amazon PPC, but I hated doing the little things like keyword bid adjustments, adjusting budgets, changing top-of-search bid adjustments, calculating what to bid on keywords, creating new campaigns, pausing those keywords in old campaigns, pausing unprofitable search terms, and everything else that goes with the day-to-day tasks of Amazon PPC.
My new strategy that I implemented had made me a LOT more profitable, but it took up a ton of my time so I couldn't focus on the bigger picture, the strategy of Amazon PPC…
The software I was using at the time helped reduce the time it took to do this, but it didn't automate it.
So I went off on a mission to find a software that could automate all of these processes.
Automating your Amazon PPC is the best way to start making more sales on Amazon, increase your organic rank, and increase your profit so you can make more money for yourself, your business…
That is… if you do it right!
The old way of Amazon ads includes multiple campaigns, multiple ad groups, hundreds if not thousands of keywords, going after broad, phrase, and exact match types, doing giveaways, doing auto campaigns, doing manual campaigns…manually doing all this and never knowing when it's the right time to do it.
All this and making sure your bank account has more money going in than out.
But as soon as your ACoS starts to climb higher and higher, you don't know how to help it.
You then are afraid of turning off the ads in fear of losing sales and organic rank.
You aren't sure what keywords the sales are coming from and which you should be going after.
Sound familiar?
This is "hope and pray" advertising.
Here's the new way…
Automate the right parts of your Amazon PPC so you can focus on real growth. Focus on the bigger strategy of Amazon PPC and watch your organic rankings, sales, and profits soar.
It really is that simple, and here is why…
AUTOMATING the right parts of Your Amazon PPC allows you to master Amazon PPC withOUT spending a ton of money, and it doesn't take hours of your time. It actually gives you hours per week back.
AUTOMATING the right parts of Your Amazon PPC fast tracks your Amazon ads to being profitable.
AUTOMATING the right parts of Your Amazon PPC again allows you to focus on the bigger picture, not only for your Amazon PPC, but your business as a whole.
If you get this part wrong, it may cost you hundreds of thousands of dollars, but if you get this part right, you could increase your Amazon sales, income, profit, and your business…
Back to my story…
After 3 months of searching I found a software that could do everything I wanted it to AND MORE.
When implemented in January 2020, it not only automated all the time consuming tasks around Amazon PPC, but it also decreased my ACoS and scaled my ads even more.
IT WORKED…
This meant that I had:
A BETTER ACOS (50% to 37.5%)
LESS AMAZON PPC COSTS
MORE PROFIT
ALL IN LESS TIME
Case Study – Noelle
She was at witts end when she came to us, struggling with finding profits in her business but wanting to build it enough to be able to allow her husband to retire from the army.
The problem? Her business was only doing $150,000 per year in the highly competitive pet space.
I showed her how to automate the right parts of her business and her Amazon PPC and within a few weeks she was able to start paying herself, increase the profits, AND allocate her money better to grow her business.
As a result, she scaled her business to $650,000 in less than 12 months and is on track to hit $1.2 million this year.
She also paid herself over $200,000 last year, and she was also able to invest in areas of passive income to become even more financially free.
This is what she had to say:
This was because she knew exactly what she needed to eliminate, automate, and delegate with not only Amazon PPC, but also the rest of her business.
Now I know you're probably thinking that you need a ton of money for the software to automate this, because software is another cost and can be expensive…
Going back to my results, I am now making $110,000 up from $60,000, which is $50,000 PER MONTH on only an additional $10,000 in ad spend.
That is a net of $40,000 in MORE REVENUE PER MONTH WITH A LOWER ACoS, WHICH MEANS MORE PROFIT!
I highly recommend automating with software.  A great software to semi-automate Amazon PPC if you are on a budget is Helium-10 ADS software (affiliate link).  In the next chapter, I will go over how you can automate this whole process even more. 
If you are doing under $25,000 per month then use Helium-10 ADS software (affiliate link) as it will give you the best ROI. 
If you are doing over $25,000 per month, keep reading (well, keep reading no matter what level you are at).
In Closing – The Quickest Way To Success with Amazon PPC
In closing, I'm going to go back a little further in my Amazon journey to 2016.
I was one year into my Amazon journey and I was doing about $50k/month in total revenue.
I was doing well, but like stated earlier, I wanted to quit practicing optometry and go full time in this business.
To do that I needed to make much more.
I was at an Amazon conference, and I walked up to one of the gurus in the space who I had been following for a while and I thanked him for all his content and appreciated what he had done for us.
In my conversation he asked me "What mastermind are you in and who is your coach?"
I asked him what a mastermind was and told him that I was not ready for a coach because I wasn't making enough.
He said, "No matter how much you pay for coaching and a mastermind, it should pay for itself within a year."
Have you ever thought about it that way? Coaching is an investment that should give you a return on your money, rather than it being an expense?
So I went to dinner with him to hear his pitch for his mastermind and coaching.
I was having a great 5-star dinner and there was great networking with successful individuals that were doing MUCH more than me, who I still consider great friends today.
At the end of the night, there was no hard pitch and he made the offer to join his mastermind.
The problem was the hefty price tag…
$25,000
I was thinking to myself, how can I come up with that kind of money to pay all at once?
Then he said it again… "This investment should pay for itself in the first year we work together."
So without consulting my wife, I whipped out my credit card and paid for it…
For the record, she fully supported my decision…thankfully!

I went on to scale that year to $1.2 million, then $2.5 million the next year… Then to $3.6 million
But something funny happened.
I quit the mastermind and coaching and decided that I didn't need to invest that money in ourselves, but instead invest it in the business… BIG MISTAKE…
The following year Eye Love dropped to $3.2 million, which was when we about sold the business in 2019.
This sparked me to rejoin his mastermind at the end of 2019, which led to the conversation I had with him in a previous chapter. Eliminate, Automate, Delegate…which I shared with you today…
Eye Love made $4 million in 2020 and we're on pace to do over $6 million this year.
If I hadn't invested in that mastermind and in coaching again, I wouldn't be here today and I probably would have sold my business.
Anyone that is committed to scaling their Amazon business and their Amazon ads must invest in coaching and masterminds.
Working with someone who has done this before is the difference between making tens of thousands of dollars and losing tens of thousands of dollars.
I've personally invested over $300,000 in training, mentoring, coaching, and education over the last five years and, every time, it has paid off.
Now, my business does more than that in one month as a result of following their guidance.
Can you see how a mastermind and coaching is an investment and not an expense?
Scaling your Amazon ads is not going to be easy. It's going to require lots of hard work to master it, and you may feel like you have no idea where to begin.
But Jim Rohn said, "You're the average of the 5 people you spend the most time with." Find the best coach and mastermind that is out there.
You'll find that you can achieve more much easier, faster, and your return on investment is usually ten fold like the case with mine.
Whenever you want to improve in any area of your life you MUST find someone that is better than you or going through it with you to help you accelerate the process.
We have a free Amazon PPC Masterclass that has videos and tutorials that follow this book,  which you can check out here: http://profitablepineapple.com/.  We also have a free Facebook group, search Amazon PPC Pros. 
This free course is for the do-it-yourselfers that have a low budget for Amazon ads. This is the exact system that we used in 2019 and the beginning of 2020. It offers tremendous scalability, but is more manual and takes about 5-15 hours per week depending on the size of your account. No additional software is needed.
This is recommended if you are doing under $25,000 per month.
I highly recommend automating everything you learned in this book with software.  A great software to semi-automate Amazon PPC if you are on a budget is Helium-10 ADS software (affiliate link).  If you are ready to take automation to another level, then that is where another software comes in and our course and mastermind as well… 
Automate your Amazon PPC to Scale More With Our Amazon PPC Course and Mastermind
If you are ready to get more of your time back so you can focus on growing your business, join our mastermind and learn how we automate the processes in this book for even better results.
This is for the DIYer that has more budget to invest in automation and software for Amazon PPC. This is the exact system we use in our agency NOW.
This offers tremendous scalability and has a lot of automation, which means freeing up your time to focus on building your business, releasing more products, and expanding to other markets. This takes about 1-3 hours per week depending on the size of your account.
We also dive into your account to fully support you and also meet every other week.
This is recommended for those doing over $25,000 per month.
This can also be found at http://profitablepineapple.com/. 
What all is included?
Amazon PPC on Autopilot Masterclass
Amazon PPC on Autopilot Standard Operating Procedure (My Exact Strategy)
Amazon PPC on Autopilot Mastermind with Biweekly calls
How To Get More 5 Star Reviews SOP
How To Launch on Amazon Today
Future Masterclasses Included
60 minute call with my Amazon PPC Specialists
BIG discount for your first two months of the software we use
Why don't we give this one away for free?
Because we spend a massive amount of our time in this mastermind and training. We help you out along the way. Plus, how many free courses have you purchased and not even opened or started them yet?
What is the software that we use in this? Want to try to do it on your own without our help?
No problem! Please send me an email at drtraviszigler@gmail.com and I would be happy to make that introduction for you to the software and save you on your first few months.
If you want our help in implementation, then join us inside the mastermind and get our agency's exact SOP and video training series that we use to train new team members.  Join at http://profitablepineapple.com/. 
There is also a 100% money back guarantee, so if this doesn't work for you, then we will give you a full refund 🙂
Case Study
Three weeks after working together, Greg is up nearly 40% in profit.
40%!!!
This is what he had to say:
Done for you Amazon PPC (our Agency)
Want the experts to handle it?
We can take this off your plate. Go spend your new free time enjoying life. Spend more time with your family and friends while we use our Amazon PPC system to scale your company.
This is recommended when you are doing over $50,000 per month.
You MUST have an incredible brand that you are looking to scale.
You MUST operate your business with integrity and great values.
WARNING… You will probably stock out, so make sure your inventory systems are ready to go 🙂 In Eye Love, we are still struggling to stay in stock and we are on pace to do over $6 million in 2021
This can also be found at http://profitablepineapple.com/. 
I know you are probably feeling overwhelmed right now.
And that is why we are here to help!
Take advantage of our free resources that go along with this book.  Subscribe to our channel on YouTube at Amazon PPC Pros and join our free Facebook group, also Amazon PPC Pros, and post your questions. 
Don't be afraid to reach out to me either, my personal email is drtraviszigler@gmail.com.
I appreciate you reading this and there is NOTHING that is more gratifying than to hear your success stories after you implement what you have learned in this book and from my training (free or paid). Please reach out to me on Facebook or through my personal email above to let me know how things are going.
About the Author
Dr. Travis Zigler is a recovering optometrist turned ecommerce entrepreneur. He is the founder of Eye Love, https://eyelovethesun.com, whose mission is to heal 1,000,000 dry eye sufferers naturally. Dr. Travis and his wife, Dr. Jenna Zigler, use the profits from Eye Love to fund free clinics in Jamaica and the US through their charity, the Eye Love Cares Foundation, https://eyelovecares.org.   
Due to the success of Eye Love, others have asked if Dr. Travis would help them grow their business online, and more specifically with Amazon, which is one of his superpowers.  Specializing in Amazon PPC, Dr. Travis, along with his two best friends from college, Adam Pixler and Jordan Wertz, started an Amazon ads agency, Profitable Pineapple Ads, http://profitablepineapple.com/.  
They also blog about Amazon PPC and selling on Amazon,  which you can check out here: https://salesfunnelhq.com/
🍍 See what the Pineapple can do for you 🍍