Understanding Your Amazon KPI Metrics | What You Should Be Paying Attention To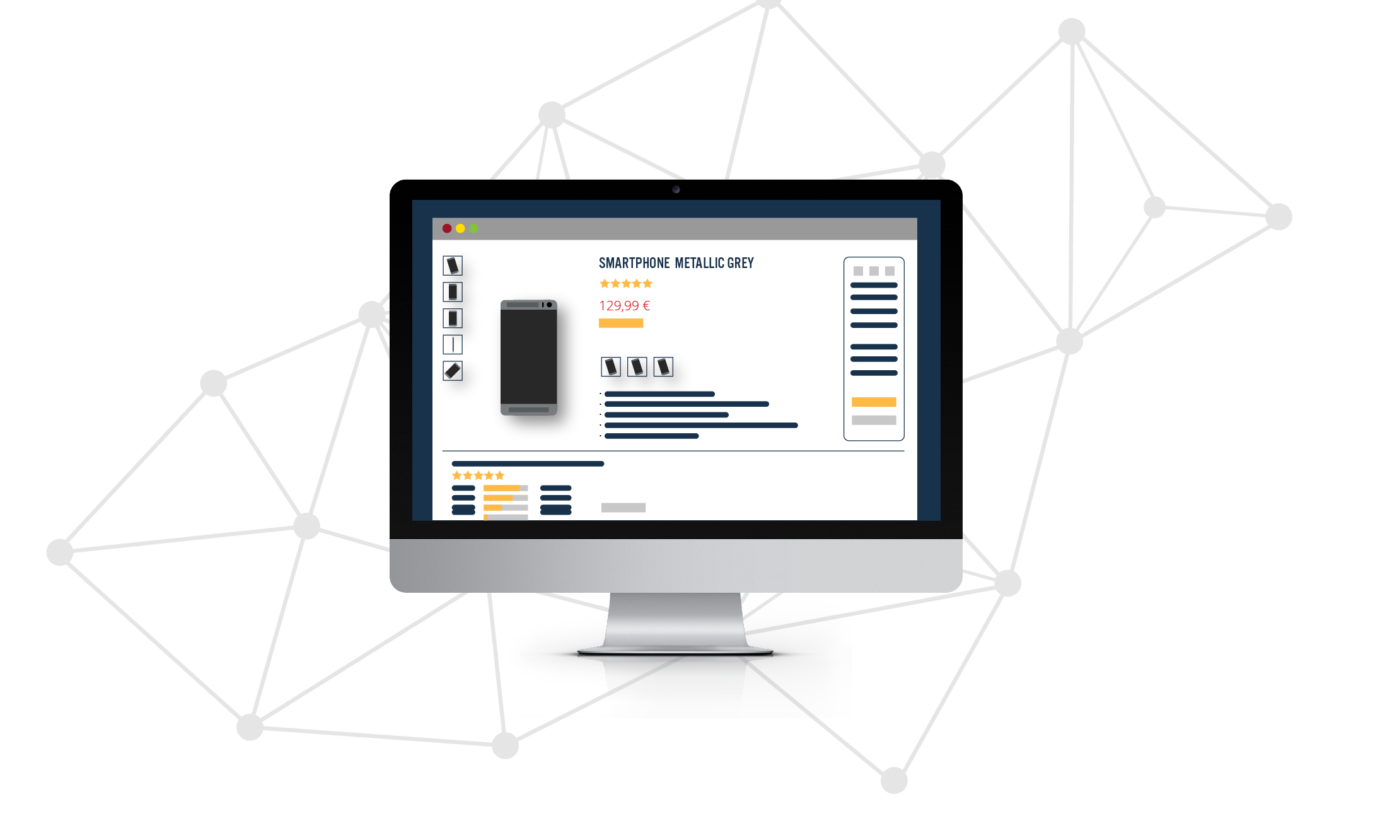 Anybody who is serious about selling products on Amazon is likely already aware of the importance of your Amazon KPI (key performance indicator) metrics. Your Amazon KPI is one of the most critical aspects behind maintaining a healthy Seller Central account. In order to become the best vendor possible, you need to be aware of many different Amazon KPI metrics. After all, Amazon KPI metrics can either make you or break you as a vendor. If you are serious about becoming successful on Amazon, you need to know what Amazon KPI metrics are, why they are important, and how you can monitor and check them.  

Basics Behind Amazon KPI Metrics
As a new seller, monitoring your KPI metrics, as well as understanding which ones to keep an eye on, are some of the most important things that you can do. After all, there is much more to becoming a successful seller than simply listing your products. In reality, there are also factors which are monitored by Amazon algorithms to determine your quality as a vendor. In other words, Amazon KPI metrics are one of the best-kept secrets in regard to having and maintaining a quality relationship with Amazon as a seller.  
Understanding Your Amazon KPI Metrics: Why They Matter
If you choose not to monitor your Amazon KPI metrics, that is your decision to make. However, as we will demonstrate on this page, your Amazon KPI metrics are something which will either boost your potential for success, or set you back. For starters, it's important to note that there won't necessarily be a human designated to spy on your Amazon KPI metrics around the clock.
However, there are still advanced algorithms and automatic processes which will do these things. Accordingly, it is imperative that you become informed about the various Amazon KPI metrics. This way, you can see the importance of both knowing and monitoring your Amazon KPI metrics.
Punishments for Not Meeting Standards
Right off the bat, you need to know that there is a huge reason for monitoring Amazon KPIs. If there was no sort of negative reinforcement (or incentive) for meeting the standards, then vendors would be a lot less inclined to follow the rules of the platform. In the case of Amazon, they have a system where sellers experience negative reinforcement (punishments) for not meeting the KPI standards. This won't be something that you can ignore, either. Especially if you start to depend on Amazon for your income.
Account Suspension
In some cases, Amazon will suspend your Seller Central account if you are failing to meet KPI standards. If you are a vendor who depends on Amazon for your income, this could turn into a dire scenario. Accordingly, account suspension should be one of your biggest motivators for following the Amazon KPI standards. Since account suspension can even turn into a cancellation if you are delinquent, making sure that you take all steps to avoid this from ever happening in the first place is critical. As we discuss the various Amazon KPI metrics below, you should become a lot more confident that this won't happen to you.
Petition for Regaining Seller Rights
In various cases, there have been times where sellers have had to submit a written petition to Amazon in order to keep their Seller Central account. This can be requested for various reasons like not meeting KPI standards, not following the terms of service, canceling orders in excess, late shipping, and so on. In any case, this is not a point that you want to reach. Especially considering that these petitions can be well over 1000 words long. There are much better ways you could be spending your time. Accordingly, it's important to follow the rules and meet the Amazon KPI standards.
Various Amazon KPI Metrics Which You Need to Know

Now that we have discussed why you should be both conscious and careful about understanding and following the many different Amazon KPI metrics, let's go ahead and break down the most relevant Amazon KPI metrics. Each of the following KPIs are important for ensuring your success on the platform and also so that you can have a stable and reliable Seller Central account. Although it may be difficult to follow each of the following KPIs at a high level, finding a balance between all of them as well as knowing that they are relevant will help you become a much more effective seller.
1. Sales Conversion Rates
Getting people to visit your product landing page is only half the struggle for this KPI. Whether or not you know it, the amount of people that visit your page is something that Amazon algorithms pay attention to. Specifically, they also note the percentage of people who visit your page that actually purchase that product. If you think about it, this says a lot about how high-quality your listing is. If you have high sales conversion rates, you have nothing to worry about. Just keep in mind that you should find ways to optimize your listing and overall product quality to avoid problems in this category.
Related: The ACoS formula
2. Product Ratings
This might be one of the most obvious and pertinent KPIs. As the saying goes, the customer is always right. This is why that you need to be conscious about the reviews that you receive. If you have a handful of products which have terrible reviews, then you will be much more likely to run into problems with Amazon. Of course, anybody who has consistent reviews on each of their products which are 4 stars and up will be fine. If you start to get handfuls of one- or two-star reviews, then you should take steps to improve your product quality, and accordingly, your average ratings.
3. Total Profits
You should know how much money you are making on Amazon. However, it's important to note that you aren't the only one who pays attention to your total profits. Amazon also checks your total profits as one of the KPIs. Although it is completely understandable that you aren't making a 6-figure salary on Amazon, you shouldn't be making minimal profits, either. If you have a palpable salary coming in from Amazon which isn't pennies and pocket change, you shouldn't have any problems with this KPI. After all, you are on Amazon to make money. If you aren't making money, then you aren't needed on the platform.
4. Number of Page Visits
The total number of visits on your page is a very telling factor about how successful your marketing strategies are. It also gives the Amazon algorithm an idea of how popular your product is on search feeds, how likely it is you will be clicked on when your listing pops up, and so on. Having a high number of page visits is normally a great thing. However, if your listing has a lot of visits but only a minuscule number of these visitors actually purchase your product (as we described above), then things can quickly turn into a problem. In any case, you want to make sure that you keep people coming to your page.

5. Generating New Customers
New customers buying your products is always a good thing. This means that you are attracting new people to your product pages which will (hopefully) turn into return customers down the line. Best of all, new customers who end up satisfied with your product will also tell their friends and family about your product listing. In reality, there are endless benefits that can come from having constant new customers.
This is one of the reasons that it is a KPI that you should carefully monitor and account for. Find new marketing strategies just to attract new customers if you need to. If you aren't attracting new customers, though, you are probably going to receive penalties in one way, shape, or form. Even if it's just lower profits for the month.
6. Percentage of Profit from New Customers
Outside of simply gaining new customers, the percentage of your profit that you gain from new customers is another Amazon KPI to keep your eyes on. Obviously, the more profit that you receive from new customers, the better. Of course, though, there are points where you should draw the line. Not everybody will be able to generate large amounts of profit from first-time customers.
If you are a widely known and relatively popular brand there is a higher chance that the percentage of the profit that you receive from new customers will naturally decline. In any case, new and growing brands should do their best to maximize the profit that they receive from first-time customers. As you know, first-time customers can also turn into return customers.
7. Warranty and Return Policies
The quality of the sellers on the platform is something that Amazon is very careful about. Although it isn't necessary to have the best possible warranty and return policy, it is definitely something to think about while you are constructing your product listings. High-quality vendors tend to have great warranty policies and an easy option to return for a refund.
It is clearly preferable to the Amazon algorithm that you have some sort of warranty and a return policy. Especially if your products arrive defective or broken. Do yourself a favor and make sure that your product pages have some sort of option in these categories. This will also help attract more sales since customers will be much more confident that your product is high-quality.
8. How People are Drawn to Your Product Page
The means by which people are drawn to your page is another Amazon KPI that you need to be aware of. If you are running a handful of PPC campaigns, you might notice that most of the people are drawn to your page after clicking on an advertisement. Although it is completely acceptable for customers to find you by this method, it is also preferable that you receive a nice chunk of your sales and page visits by people who organically find your product listing in the search results. In any case, this is something worth noting. Ideally, you will have both paid and organic visitors constantly visiting your pages.
9. Shipping and Processing
This is one of the Amazon KPIs which can quickly turn into trouble. Especially if you don't have your products shipped by an Amazon Fulfillment Center. The amount of time that it takes to process your orders and ship them is a very telling factor in your quality as a vendor. It also has an effect on the credibility of the Amazon platform, since after all, it tells customers when they will receive their orders. If you become a weak link in the processing and shipping process, expect to encounter problems with Amazon. Do your best to process all orders as soon as you receive them. Hire extra employees if you need to.  
10. Customer Response Rate
The rate at which you respond to product questions and queries is another means by which Amazon can measure your quality as a vendor and compare your statistics with other sellers. After all, you aren't alone on the platform. There are countless high-quality sellers on the Amazon platform. This is why you need to do your best to meet all KPI standards. In this case, try to respond to each of your customers' questions as quickly as possible. If you are easy to get a hold of for lesser relevant matters like these, it probably also means that a customer will be able to get a hold of you when it matters the most.
11. Inventory Performance Index
The Inventory Performance Dashboard available on any Seller Central account is one of the most comprehensive and bigger-picture KPIs that Amazon is very transparent about. Your Inventory Performance Index gives you a score from 0 – 1000 that updates weekly. This score is influenced by factors such as having products in a Fulfillment Center which are not listed, the extra inventory you have on stock, and any inventory that you may have. It also gives you recommendations to fix and improve in areas which are struggling or lacking something. Your Inventory Performance Index is one of the easiest KPIs to stay updated on.

4 Amazon KPI Metrics for PPC Advertisements
Above, each the Amazon KPI metrics that we have discussed were specifically geared towards those who put up product listings. However, many people who sell on Amazon also choose to run PPC advertisement campaigns. If this is you, or you are even thinking about advertising on Amazon, there are also some additional KPI metrics that you need to be aware of.
Top Related: Amazon PPC Tips
Not only will monitoring Amazon KPI metrics like these help you become a better advertiser on Amazon, but they will also help you become more knowledgeable and capable of using the Amazon platform successfully. Although you may not necessarily be punished for falling behind in one of the following categories, they are nevertheless heavily worth understanding and following.
1. Difference Between Sales and Advertising Cost
As you know, the whole point of advertising in the first place is so that you can increase your visibility, and hopefully, generate some serious income from sales. However, there are many times that you will make an advertisement that will fail to pass the amount that you spent on the PPC listing. Your goal should be to minimize, or ideally, eliminate these occurrences.
A high-quality vendor will have a high difference between the amount of profit they receive minus the advertising costs. If you aren't making money from your advertisement, then you probably need to change your strategy. Not making money from an advertisement campaign is something which should be avoided at all costs.
2. Click-to-Sale Conversion Rate
As you may already know, the Amazon advertisement system works by charging you each time a customer clicks on your advertisement link. Of course, this means that you want to do everything that you can to make sure that your product page is attractive and professional enough to convert plenty of sales.
The rate at which you sell your product after a customer clicks on your product link is something which you need to pay attention to. If you are above 10%, you should be satisfied with your results. In some cases, though, you should have a conversion rate which is around 20%. In any case, this is another great Amazon KPI to keep your eyes on.
3. Search Term Impressions
The number of time that your advertisement is shown to potential customers will give you an idea of how visible you are while you advertise your products. Specifically, this KPI indicates how many times somebody looked at your advertisement. Or, when it was visible on their monitor while scrolling through product search results. Clearly, the higher this number is, the better. It will also give you an idea of how effective your bidding was. If you bid at higher levels you might not necessarily notice a large number of impressions if you have plenty of clicks on your page, though.
4. Number of Clicks Per Each Impression
Outside of the total number of impressions that your advertisement has, another KPI metric that you need to be aware of is whether or not the total number of clicks that you receive on your advertisements correlate well with the total number of impressions. Ideally, most of the impressions you receive turn into a click. Of course, though, this won't necessarily be the case.
Related Article: Understanding Amazon's Cost-Per-Click program
An advertisement which is attractive and stands out from other results on the search feed will typically have a high rate of clicks for each impression. In any case, this is another KPI which helps both you and the Amazon algorithms to determine how successful and high quality you are as an advertiser on the platform.
Ways to Ensure that you Always Meet Amazon KPI Standards
As we have illustrated, there are many reasons that you want to meet the Amazon KPI standards. Of course, Amazon's negative reinforcement policies may be the most critical reason as far as you are concerned. Although, it's important to note that each of the KPIs described above are also factors which help determine your quality as a seller. If anything, you should motivate yourself to become the best seller possible by doing your best to meet each of the KPI standards. The benefit is that you can have the peace of mind that you are meeting all the Amazon rules and regulations for measuring the quality of their vendors.
Stay Informed of the Newest Rules
Keeping up with each of the newest rules and regulations that Amazon comes up with for vendors is something which you need to do if you are serious about being an Amazon vendor. After all, you shouldn't expect to stay on their platform as a merchant if you don't make any sort of effort to follow their rules. Amazon is notorious for upholding their rules in a strict manner. Accordingly, it's very important for you to stay updated with the rules, and make sure that you immediately adjust everything that is necessary when something gets updated. If you know the rules, it is hard to break them.

Be Prompt & Understanding When Dealing with Amazon Representatives
In the cases when you do have to talk with an actual Amazon representative, for whatever reason, it's important that you always leave a positive impression on them. After all, they are the messenger which reports back to the giant entity that you depend on for hosting your product listings. A single bad impression can spell trouble for you.
It is not that you have to necessarily stress over your contacts with Amazon representatives, but rather, give them the same level of prompt attention and professionalism that you would give to any of your customers. You should already have a general idea of how to communicate with professional contacts in an effective manner. Be prompt, respectful, and honest.
Keep your Product Pages Updated
Sure, there are times when updating a product listing isn't necessary for extended periods of time. However, there are also many reasons why you will need to update your product listing. Perhaps you need to update your page to follow a new rule, add in a few new keywords, add in some new stock photos, and so on.
Having pages which are both professional and constantly updated are two ways that you can check to ensure that you meet all the most relevant KPIs. In other circumstances, updating product pages is also a great way to help make your listings more attractive and professional for your potential customers. It can even mean more sales. Keep your product pages updated.
Treat Your Customers Respectfully & Be Prompt with Your Responses
Your reputation with your customers is one of the most crucial things you can uphold. If you have a negative reputation with your customers, complete with low product ratings on your pages, you shouldn't expect to stay on the Amazon platform that long. After all, you shouldn't expect Amazon to risk its superb reputation because you don't know how to handle your customers.
In order to avoid any sort of problems, make customers a top concern of yours. Study your customers, hear their concerns, and fix any issues that develop. Learn from their concerns and adjust your products and services to meet demand. Most importantly, be prompt and respectful when you are communicating with them.
Know & Follow the Amazon KPI Metrics Described Above
We have described a ton of different variables for you to consider regarding the Amazon KPI metrics. Of course, many of them are also related to one another. This should make the process of learning and understanding each of them a lot easier for you. However, as mentioned, your motivation for having above average KPIs shouldn't only come from the possibility of punishment.
In reality, the reason that you should choose to have KPIs which are above average should be from your own desire. If you want to be a successful seller on Amazon, you should want to have the best product pages, the best reviews, the quickest processing times, and so on. If you follow the Amazon KPI metrics described above, you will be ahead of the ball game.
Understanding Your KPI Metrics: Major Points & Summary
As we have illustrated, there are many different Amazon KPI metrics that you need to be aware of. It is important to follow them first due to the risk of account suspension and other potential problems. However, having above average KPIs not only helps keep your account secure, but also keeps more sales and profits coming in.
In reality, each of the Amazon KPIs we have discussed are worth noting since they can both help keep your account in good standing, and help keep your customers happy. They are also statistics that any online business owner should be aware of, and can provide various insights into your online business that you may have otherwise missed.