7 MUST KNOW Facts About Advertising on Amazon to Increase Sales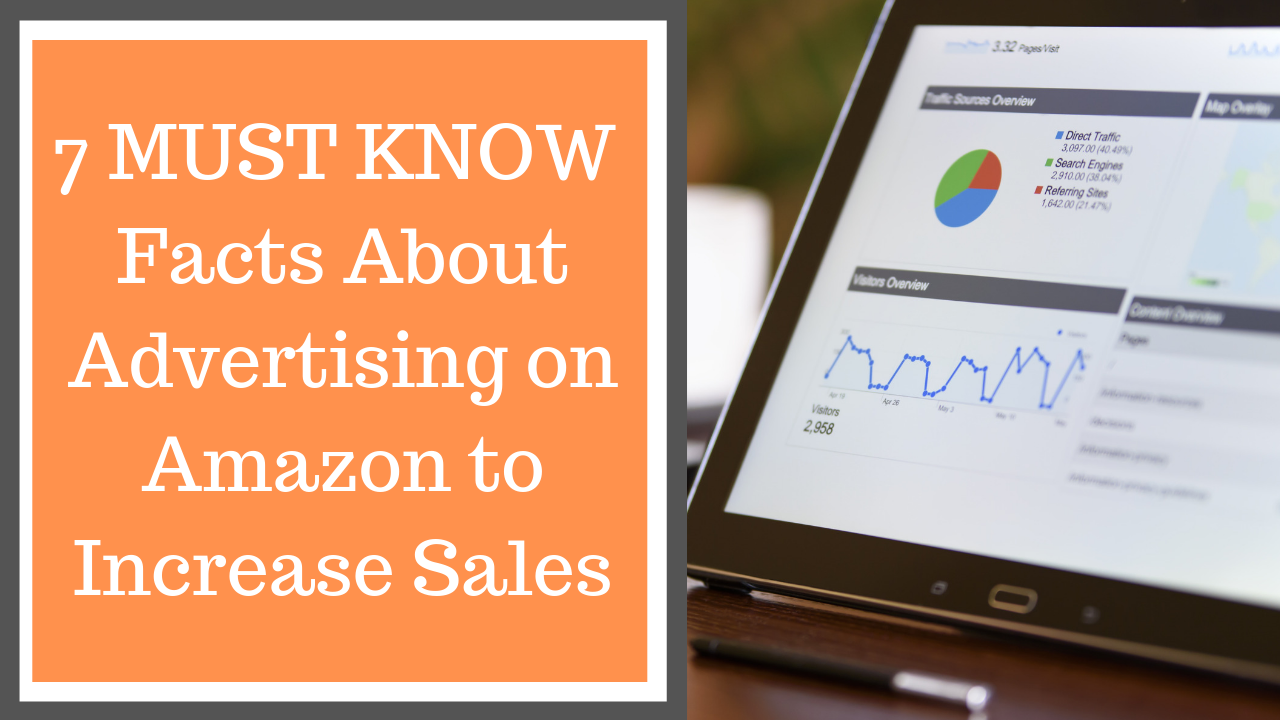 More and more, consumers are starting to search on Amazon for a specific product they are looking to purchase. Amazon is the third-largest search platform after Google and Facebook. Advertising on Amazon is a valuable opportunity to target customers with high purchase intent and to expose your product.
As a matter of fact, 55% of customers now use Amazon to make their first product search, and the platform is used by nine out of ten consumers to check the price of products, even if they have already spotted the same product on another site.
Also, Amazon's deep purchase data gives it an edge, and sellers can take advantage to make their campaign more productive. Amazon knows how frequently the purchases are made and the specific products that customers are purchasing.
So it's quite obvious why Advertising on Amazon is emerging as the new, hot medium. Some researchers found that 78% of advertisers plan to upsurge their ad budgets on the platform by next year. Amazon promotes your products in an easy way, advertising on your listings, helping you maximize sales by making your products visible to a new audience. By using the right techniques and strategies, there is a good possibility of soaring sales. If you want to learn more about Amazon Advertising, click here.
Amazon offers a range of advertising options as well, including Sponsored Brands, videos ads, Sponsored Products, display ads, Stores, and ads run through the Amazon DSP.
One of the best reasons to use Amazon ads is to gain access to the data provided by them. Amazon makes business insights available for you, similar to Google, Facebook, and Twitter.
For Amazon sellers, Amazon PPC ads are one of the most important and effective opinions for increased traffic, and for improving conversion rate and exposure rate. Using Amazon PPC ads correctly and strategically can increase conversion rate and increase traffic, and this is the most invested category of Advertising on Amazon.
Before we jump into the details of advertising on Amazon, you should keep in mind a few things. These terms will be essential while setting up, running and managing your campaign.
Pay-Per-Click
Pay per Click model is used by Amazon Sponsored Products pricing and works according to it. This means that your ad price is going to be calculated as per the number of clicks it gets and not be charged per impressions (when it gets displayed to a potential customer).
Conversion Rate
This indicator measures how many clicks on your ad were converted into an actual sale. The success of this rate will indicate the effectiveness of your campaign.
Advertising Cost of Sales (ACoS)
This indicates the percentage rate of your advertising cost versus your advertising revenue. This shows how profitable your campaign is. But what is a good percentage?
The lower the ACoS, the better (usually). There are a few metrics to consider here. High ACoS is generally over 40%. This outcome might happen when a keyword is gaining a lot of traffic but has a low conversion rate. Average ACoS is between 25% and 40%, and Low ACoS is under 25%.
1. Advertising on Amazon with Amazon Sponsored Products (aka Amazon PPC)
Amazon Sponsored Products suggests a supplementary advertising solution. Through keyword-targeted ads, the sellers can promote individual product listings. If you're an Amazon seller or going be become one who is looking for an extra way to boost product sales, PPC may be the answer. Sponsored Products comes with a number of benefits, and some of them are discussed below.
Enhance your Product Visibility & Discoverability
The keyword targeting method is used by Sponsored Products ads to show product listings in relevant searches. It highlights your products in front of potential customers who are considering making a purchase. The ads can appear within search results, on the top of the page, and on the product detail page. It's a great way to drive shoppers to your listings and increase the visibility of your products.
Seasonal Items Promotion
The end of September is a great time when everyone is getting ready to sell Halloween decorations. With Sponsored Products, you can give some extra visibility to these time-sensitive products, and you don't just have to use this during the month of September. There are holidays year 'round!
Get Rid of Items
Want to boost up the clearance process quickly? By promoting your stock using Advertising on Amazon, this enhances the chance of being seen. You are more likely to move them out quickly with more visibility on the items.
Catalyst for Interest in New Products
Standing out among competitors and gaining traction on new items can be problematic. As a matter of fact, shoppers can't buy items they aren't aware of. You can raise awareness about new items and display them in front of more potential customers.
Pay Per Click
You only need to pay once your ad is actually clicked on with Sponsored Products. It enables you to decide the maximum bid you are willing to pay for a click plus, you have control over the amount you spend.
2. Advertising on Amazon with Amazon Sponsored Brands
Amazon sponsored brands is a smart way to feature your brand on the top of the SERP to drive more traffic and sales. As the name suggests, the topmost portion of the Amazon search results page shows Sponsored Brands. Sponsored Brands is the part of advertising on Amazon which can be used by all the first party and third party sellers with Brand Registry, and it is quite different from sponsored ads. This includes promoting the products right on top of search results, and this is the main focus here. You can boost the sales of your brand by using the following:
Target the right Keywords
As stated above, Sponsored Brands works on a keyword targeting process and the success of it lies solely on targeting the right keywords. As an advertiser, in order to display your ad, you need to bid on the select keywords that are relevant to your product, competing with other Amazon sellers. These keywords can be either a single word, such as "bottle", or multiple words like "camping water bottle".
Target the Traffic Volume
Advertising on Amazon will give you a list of suggested keywords when you enter keywords for your campaign, which pop up automatically with a search volume indicator. The relevance of the ASIN in your advertising campaign is based on the amount of traffic that keyword gets, and the indicator will show low, medium or high, for which you need to choose the right one.
Select the Keywords that Fit in your Budget
An auction-based pricing model is used in Sponsored Brands, and when you win the auction your ads will be displayed. That means you need to bid competitively if you want to win the high-traffic keywords.
Reporting Tools can Help
Your ad campaign can be tracked by Amazon Marketing Services and updated regarding the money spent. AMS will show you the metrics on how many clicks you have gotten, as well as the conversions made.
Here are a few metrics to watch out for:
• Average Cost of Sales (ACOS) – the campaign's total cost divided by the number of sales.
• Detail Page Views (DPV) – The number of shoppers who reached your product's detail page by clicking your custom landing page.
These metrics will help you take the right action by giving you an insight on how well your ads are performing.
3. Advertising on Amazon with Amazon Stores
Advertising on Amazon is obviously a great way to boost your brand, and Amazon Stores is the perfect way to do this. Brand Pages lets you create a page about your brand which will help you stylize the look of your product pages.You can give customers a sense of your brand's narrative and stand out from the competition.
Control the traffic
Stores Pages can be particularly effective by targeting specific Shoppers who go through dozens of brands before deciding which are most impressive, scanning possibly hundreds of product pages, trying to determine which offers the best option for them to purchase. You can showcase your brand's unique attributes and more of your product assortment. An Amazon store can be made up of multiple pages, which can be categorized by types of products offered.
Headline Search Ads will Display your Store
Just like with a landing page, you can treat your Storefront as the gateway to your brand. You can direct paid search traffic to your Store and even onto a category- or interest-specific sub-pages. Building brand awareness with Amazon Store pages is easy! In addition to other ads offered by amazon, it also works on keyword targeting and PPC.
Add Creative Elements to Stores Pages
Including videos on landing pages can cause conversion rates to shoot up quite dramatically, so before you think about your brand, this strategy is worth thinking about. It benefits the products by providing a better explanation of other features and demonstrating multi-angle views.
Access Analytics
Amazon Analytics can also be accessed by Amazon Stores pages. With Analytics you can view data from third-party sources like Facebook advertisements, check your traffic and conversions, and see your amount spent on ads.
4. Advertising on Amazon with Amazon Display Ads
Amazon Display Ads enables you to exhibit your store, brand or product on multiple digital screens. You can select the position of your display advertising on amazon's platform for individual products targeting relevant products for targeted people. You can even target your cometitor's products (based on ASINs). After identifying competitor's ASINs or using your product, your campaign should specifically target the audience looking for that product. There are two types of targeting- Interest-Based targeting and Product Targeting.
Product Targeting
This is effective if you want to target a specific audience or type of competitor's product. The bidding is expensive as every vendor will bid competitively for better results, but the conversion rate can be high as well.
Interest-Based Targeting
This helps you display your ads based on people's interests in broad categories related to your product. The conversion rate is low and the bidding is quite cheap as compared to Product Targeting.
5. Advertising on Amazon with Amazon Video Ads
Amazon Video Ads, typically shows up in the same position as Display Ads. Amazon video ads can be particularly powerful for a more complicated product or brands looking to demo a product. Sometimes, the use of the product may not be clear from images, so video can be incredibly beneficial. They are a great way to tell your brand story through advertising on Amazon.
By default, all Amazon Video Ads include a 50-character maximum headline, the brand's logo, and a call-to-action button outside the body of the video.
6. Advertising on Amazon with Amazon Custom Ads
Advertising on amazon helps companies to create customs ads and pay for an improved position in Amazon's search results. The custom ads allow you to choose and customize ads as per your requirements.
One of the best reasons to use Amazon custom ads is to gain access to the data provided by them. Amazon provides your business insights like other platforms like Google, Facebook, and Twitter when you pay for promoted ads. This information helps you to create better and more customized ads as per your requirements, demand for your product, and targeted audience.
You can greatly improve your campaigns by getting your hands on the spreadsheet that they will provide you, by allowing you to know the keywords that give you the best results.
7. Advertising on Amazon with Amazon Demand-Side Platform Ads
Amazon DSP (Demand-Side Platform) is a necessary complement to maximize sales on and off amazon by addressing a few limitations of relying on Amazon Sponsored Ads alone. Amazon DSP allows advertisers to programmatically reach audiences both on Amazon sites and apps as well as through publishing partners and third-party exchanges. This can fill targeting gaps where Sponsored Ads are unable to reach consumers.
When a level is reached by top-of-funnel Sponsored Ad spend of diminishing returns, Amazon DSP can be a more efficient prospecting tactic. Most importantly, with Amazon DSP, advertisers can sustain top-of-mind consideration to those that are not actively searching for products on Amazon at that point in time. To leverage Amazon DSP and complement your Sponsored Ads strategy, there are a number of capabilities you can take advantage of. Let's see what Amazon DSP has to offer. Amazon DSP capabilities fall into two buckets:
1. Audience Targeting – Amazon now allows advertisers to remarket to audiences of past purchasers, category viewers, and even specific ASIN viewers. Amazon also has behavior-based segments of engaged shoppers. In-market audiences target shoppers who are browsing items in specific categories, while lifestyle targeting reaches shoppers who show consistent interest in brand-relevant categories. They also have look-a-like segments of shoppers who exhibit similar behavior to a brands' customers.
2. Inventory Access – Amazon now allows advertisers to target all of the audiences listed above on properties across the web outside of Amazon-owned properties—think nytimes.com or espn.com. Amazon also has made its owned properties available for programmatic buying, including amazon.com and imdb.com. They will be opening up Kindle Fire inventory for self-serve buying in the future as well.
The Right Integrated Strategy
Marketers can create and target granular audiences by leveraging Amazon DSP data, to reduce wasted spend by focusing on in-market customers. By setting up ASIN-level targeting, brands can stay in front of users who have yet to purchase their products. Advertisers can also serve ads to users who are looking at competitor products for an opportunity to sway their decision.
Amazon recently rolled out a beta that allows advertisers to target audiences based on brand or product-relevant keyword searches in the Amazon search box. This indicates that Amazon will continue to innovate and provide advertisers with tactics that can leverage search data to enhance holistic programs, including DSP.
Finally, just as running an effective programmatic advertising program has an observable impact on organic search impressions, running Amazon DSP alongside Sponsored Ads drives a quantifiable lift in organic search volume on Amazon.
The ability to leverage learning from each Amazon tool makes your marketing dollars more efficient, and this can grow your brand exponentially.  If you haven't gone through Amazon's basic rules and guidelines for their advertising platform, click here.
How I Can Help Double Your Amazon Sales from Amazon PPC
I've set aside time in the next 48 hours to speak to you personally about how you can apply these ideas to your Amazon business starting TODAY.
Whatever your biggest challenges with Amazon PPC is, I've seen it and know how to overcome it.
We will get on the phone for about 45 minutes and we will work with you to craft a step-by-step game plan to hit your business goals, whether that's doubling your Amazon sales, increasing keyword rankings, lowering ACoS, or simply just having more love for what you do every single day.
The cost? Absolutely FREE.
But this is not for everybody…
Who This Is For
You MUST have an incredible brand that you are looking to scale. 
You MUST operate your business with integrity and great values.
You MUST be willing to take action to transform your Amazon PPC.
You MUST take accountability for your failures, avoiding excuses for why something can't be done.
You MUST be coachable.
Why I'm Doing This
I do this because I love helping others attain the financial abundance that we have achieved with our business.
Plus, I know that you might want help transforming your business (it's tough going it alone!). If so, we can discuss it and see if it's a good fit for both of us. If not, I will point you in the direction that you need
If you're willing to:
1. Take Action
2. Be Vulnerable
3. Be Coachable

Then I would love to chat with you.

This is what I love helping people do. This is why I was put here on this Earth… to help people like you grow their Amazon business.
I can show you, step-by-step, how to create efficient, scalable Amazon ads and free yourself from working hours on your ads and second guessing yourself.
All you need to do is book a call here: https://www.growto1million.com
Every day that goes by is more time wasted. Every moment you hesitate is you settling for being less than you were born to be. Let me help you turn your dreams into a reality.
Your future is waiting for you.
Talk soon,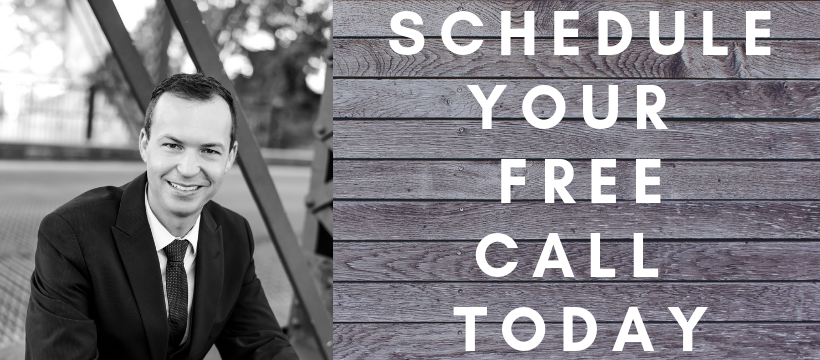 Dr. Travis Zigler
https://www.growto1million.com
FAVORITE BOOK: DotCom Secrets (Click Here To Get It Free [Affiliate Link])
RELATED ARTICLE: Do You Have a Fear of Money? How to Overcome It…
RELATED ARTICLE: How to Make More Profit and Income from Your Business