Best Advertising Books On Amazon – Our Favorite Advertising Books of 2021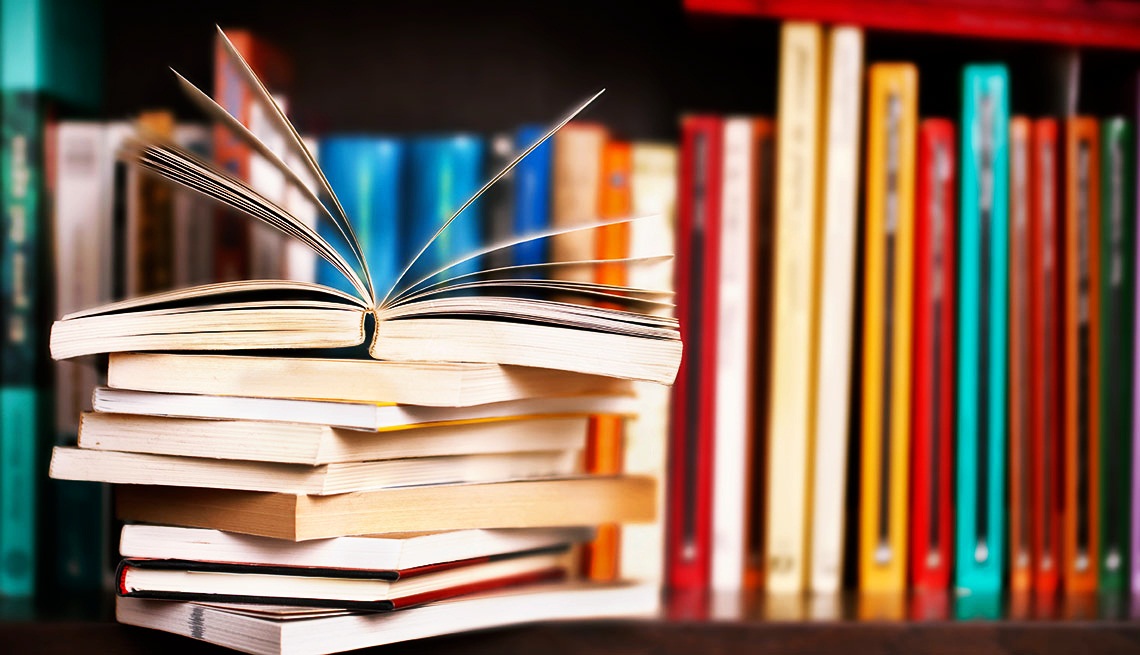 With the rise of Internet marketing, it can be overwhelming to know how to market your product effectively. Navigating the variety of Internet ads by placing them on your websites, other websites, and even social media can seem complex if you do not know a lot about the subject.
In order to grow your business, you will need to invest in paid advertising. While there are many sources of paid advertising that you can choose, you will most likely need to experiment with a few different options before finding one that works for you. A few of our favorites include display advertising, search engine marketing (SEM), and remarketing.
Display Advertising
Perhaps the most common form of online advertising is display advertising. Display advertising uses images and copy in the form of a pop up, banner or landing page. Display ads are most commonly found on websites and blogs.
Related: Amazon Ads
Search Engine Marketing
Search Engine Marketing (SEM) is used as a pay per click type of advertising. The owner of the ad does not pay for the actual ad but pays a fee each time a user clicks on the ad. This is a beneficial form of advertising since you are gathering data about where your target market is coming from. You only pay when your ad is clicked, helping you save in upfront costs.
Remarketing
Remarketing (also known as retargeting) uses cookie-based technology to follow users while they are surfing the Internet in order to target them again. Very few people will buy on their first visit. Using this technology to subtly place ads on future websites they visit, remarketing reminds them your product is still available and encourages them to become a repeat visitor.
Related: Amazon Marketing Services 101
Advertising Books on Amazon
There are a lot of advertising books on Amazon that can steer you in the right direction. They not only help you learn about the ins and outs of advertising, but how modern advertising can play a big role in how much revenue you earn, how widespread your brand is, and even how you can compete (and win!) against a much larger brand.
While some of the resources we provide below will help you navigate the online marketing process, other resources give insight on old school marketing principles that are still relevant today. You may even learn a thing or two about the importance of character and how to stay motivated while fulfilling your passion. You will find that the best advertising books on Amazon touch on the subjects of psychology and communication. Knowing what you customer wants and needs is essential in producing a successful advertising campaign.
Related: How to Advertise on Amazon
If you want to become a great marketer, you need to read from the greats from different generations of advertising like David Ogilvy and Seth Godin. Once you are aware of their winning strategies, they will empower you to be a better marketer. Thoroughly read over their tips and implement them in your own business right away, so you will reap the results as soon as possible. These books are also great for the office as they are timeless and can be referenced over and over again.
Whether you just need a refresher course in advertising or are new to the game, these books will all give you tips to be successful in marketing your chosen business.
David Ogilvy was a successful businessman who founded the PR agency Ogilvy & Mather in the 1940s. He was coined by Time magazine as "the most sought-after wizard in the business". He specialized in advertising, marketing and PR and also wrote the bestselling book, Confessions of an Advertising Man.
Even though this guide was written in the '80s, many of the principles in this book are still relevant in today's marketplace. Although before the digital marketing era, if you are looking for marketing advice to grow your marketing firm, this book will give you a good foundation.
This timeless book is best for people in the marketing industry or who have an interest in business. The book outlines successful ad campaigns including core principles about research, creativity, branding, and sales. An easy read, you will also find helpful tips on customer service and direct response.
---
Malcolm Gladwell began as a science writer and then became the New York City bureau chief. Since then he has worked for the Washington Post (1987-1996) and as a staff writer for The New Yorker.
Gladwell cleverly explains the tipping point phenomenon. It might be construed in today's terms as going viral. It is the thought that a well laid out marketing campaign can start a fashion trend, explode a product's sales or even drop the crime rate.
Advertising helps accelerate the growth of social trends and Gladwell gives examples of how we have bought into consumerism over the years due to marketing such as TV commercials.
Keep in mind this is not a scientific journal with measured studies, but it is a book that will keep you entertained with relevant advertising examples. This book was written in 2002, so it does not contain up to date Internet related advertising successes. However, it will help you understand how epidemics can cause paradigm shifts.
Gladwell states in his book that there are three rules regarding epidemics. The Law of the Few is the idea that only a handful of the right influencers are needed to launch an epidemic. The second rule is the Stickiness Factor, of which he lists Sesame Street as an example. He explains why Sesame Street has become so popular and is used globally by preschoolers. Lastly, Gladwell's third rule is the Power of Context, which relies on the conditions being right to produce the epidemic.
The book is based around these three epidemics and provides examples to support them, and it's one of the best advertising books on Amazon. If you are interested in the social psychology of advertising, you will find this book entertaining and informative.
---
Leil Lowndes provides a witty interpretation of how to work a room in business. From body language, to compliments, to first impressions, Lowndes will help you stand out in the crowd.
After struggling with shyness well into her adult life, Lowndes decided to only put herself in situations that made her network with a wide variety of people.
From working with elementary school kids to dabbling in international travel as a flight attendant to starring in a Broadway show, Lowndes still did not feel comfortable in front of large crowds.
To break out of her shell for good, she took a job as an international cruise director. While she was on break from cruising around the world, she worked as a substitute host for New York's #1 radio talk show. She eventually became comfortable in her own skin, interviewing politicians and celebrities.
Lowndes was able to travel and speak about her life experience through conventions and even Fortune 500 company seminars.
She has written ten books including: How to Talk to Anyone, How to Instantly Connect with Anyone, Good-bye to Shy, How to Be a People Magnet, and How to Make Anyone Fall in Love with You.
This book is a great gift for a friend or family member that is graduating from high school or that struggles to be socially active in the real world. It offers great advice for personal relationships and getting ahead in business, which is why it's one of the best advertising books on Amazon. The book offers examples and personal stories from Lowndes that can be referenced and memorized to improve your social interactions.
---
Jonah Berger teaches at Wharton School at the University of Pennsylvania as an associate marketing professor. He has been published in top-tier academic journals and has had articles in The New York Times, The Wall Street Journal, Science, Harvard Business Review, and New York Times Magazine's "Year in Ideas".
In Contagious: Why Things Catch On, he explores the meaning of going viral. It begins with a product or idea that gets people talking. Then it turns into an infectious story that boosts the public's interest and increasing a company's sales.
In Contagious, Berger will provide you with six principles that help something go viral, from YouTube videos to everyday consumer products. Each principle provides relevant examples that you can learn from to improve your marketing campaigns.
Whether you are a small business, wanting to run for office or the CEO of a large company, Contagious can help you take your next advertising campaign to the next level. Spend less time spinning your wheels and more time celebrating the success of your next product launch.
---
Paul Arden, an advertising guru, takes you through the steps to become more confident in your work and life. Paul began working in advertising at the age of 16. He became Executive Creative Director at Saatchi and Saatchi for 14 years where he was responsible for some of Britain's popular ad campaigns including Anchor Butter, InterCity, Fuji, Silk Cut and British Airways.
In 1993, he founded a production company based in London called Arden Sutherland-Dodd. Some of his clients include BMW, Nestle, Ford, and Levi's. He also began a successful second career as a writer with a weekly column in The Independent and several publications including Whatever You Think, Think The Opposite (2006) and God Explained In A Taxi Ride (2007).
For a book that can easily be read in an afternoon, it is packed with a lot of useful information to help you find your motivation. Not just for advertising professionals, It's Not How Good You Are, It's How Good You Want to Be is one of the best advertising books on Amazon that will help you improve your work life and your personal life.
---
Seth Godin is an inductee to the Marketing Hall of Fame, and also a member of the Direct Marketing Hall of Fame and (go figure), the Guerrilla Marketing Hall of Fame. He has 19 international bestsellers that can be read in over 35 languages. He has appeared on the Amazon, New York Times, BusinessWeek and Wall Street Journal bestseller lists.
Godin is the founder and CEO of Squidoo.com. His blog is the most popular global marketing blog; you can find it just by typing "seth" into Google. Before launching his blogging empire, he worked as Vice President of Direct Marketing at Yahoo, a job he scored after selling Yahoo his 1990s startup, Yoyodyne.
The book empowers you to become a better leader, teacher, thinker, and person. Marketing isn't about manipulation, but rather, it's about empathy and genuine connections. If you want to make a change, you are a marketer. Godin helps you use your heart to make changes that can overcome any barriers that you thought were in your way.
---
Seth Godin is the bestselling author of Tribes and Purple Cow. In the book, All Marketers are Liars, Godin asks the reader three questions: "What's your story?", "Will the people who need to hear this story believe it?", and "Is it true?"
While a product has features or benefits, it does not mean a thing if people do not believe it. In order to sell products, you must tell a story. If your story is believable, people will believe your product has a greater value.
We live in a world where there is too much access to excess and not enough time to understand all the choices available to us. If you can tell a good story and relate it to society's worldview, people will start to relay that story to their friends and family. Godin gives example stories such as Fiji water, Apple iPod, and Dyson vacuum cleaner.
Godin warns marketers to keep the stories truthful. If you start to makeup or embellish stories, then word of mouth marketing can back fire and ruin your brand. Keep the conversation authentic and do not abuse marketing tools for your own greed.
This book is a great read for both marketers and general consumers. You will understand how to better connect with your audience as a marketer. You can also learn emotional buying patterns as a consumer.
---
Whitman created Ca$hvertising to help you generate sales by learning specific psychological techniques that today's top marketers use to influence the general public. You might think that you are just viewing everyday advertising, but little do you know that the advertising you view is customized to urge you to spend money daily on products and services.
You will learn Whitman's top secrets including "How to Push Your Prospect's Hot Buttons…", how to out-market your competitors, how to save $600 for every $1,000 spent in ads, "How to Write Dragon-Slayer Headlines…", "The Eye-Grabbing Advertising Guillotine", and many more.
This book will help you discern the advertising myths from advertising facts. It will clue you in on consumer psychology and help you understand your customer's emotional desires.
Do not suffer from underproducing ads any longer. In one of the best advertising books on Amazon, Whitman will guide you to an advertising path that will leave your competitors in the dust. You do not have to be an advertising professional or business owner to reap the benefits of Whitman's book.
Ca$hvertising is a no-fluff solution to real world sales issues. It is relevant to all industries and the techniques are easy to implement over and over again. If you are looking for a book that summarizes key marketing principles and concepts, this is the book for you.
---
Using over 40 years of marketing experience, Al Ries and Jack Trout outline 22 superlative tools and innovative techniques to global marketing in their book, The 22 Immutable Laws of Marketing. The pair run a marketing consulting firm in Greenwich, Connecticut. They also have additional bestselling books including Positioning, Marketing Warfare, Bottom-Up Marketing and Focus.
This book explores why some marketing campaigns succeed and why some ultimately fail. Their real-life examples are perfect for succeeding in modern business and improving campaigns you are already working through.
Keep in mind, The 22 Immutable Laws Of Marketing is recommended by many current podcasts, but the writing is pre-Internet. Marketing has changed with the rise of the Internet, so while the core principles are still worth reading, you will notice that some of their predictions for the future did not pan out.
This is a great book for a serious marketer or business consultant that wants a refresher on the basics of marketing. It is great for maximizing current marketing budgets and helping companies increase revenue.
---
Conclusion
Once you have a solid product to market, you will need to get the word out that your product is available. Especially if this is not one of your strengths, we highly recommend our top picks for advertising books on Amazon.
There are books about every aspect of advertising. Choose a general book about advertising if you are new to the subject or select a book about a certain aspect of advertising (for example online advertising) if you need to become an expert in a certain area.
Advertising Can Double Your Money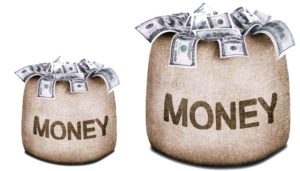 Even though advertising is essential for business growth, most people shy away from it. They are afraid of doing something wrong or spending money on ads and not seeing a return. If you could turn $20 into $40 or $500 into $1,000, would you hesitate? In advertising you have to spend money to make money, and there is a lot of money to be had. However, it does take a leap of faith. Most advertising dollars are spent before you make your first dollar in actual ROI. Do you have what it takes to skyrocket your business to the next level?
Related: How to Increase Sales on Amazon
Know Your Target Market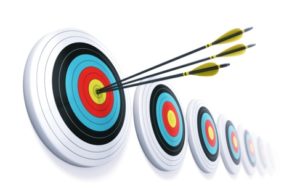 In today's world, advertising has to be tested and retested to hone in on the right target market. People are bombarded with ads on a daily basis through surfing the Internet, their emails, and social media accounts. If your ad does not target the right clients, you will not see a proper return on your investment. The ad will be ignored and not shared. This can quickly kill your ad and the money you have spent to run your campaign.
Make sure you are constantly dialing in on your target market. Your target market is ready to buy your product. If the product is worth the hype, they are ready to tell their friends about it too. You can use social media filters to help target your ideal customers or segment your email subscriber lists to get better results. Use your website analytics to know who your customers are and where they are coming from.
Related: Amazon Headline Search Ads
Only Use One Call to Action
You may have great content, but your call to action is key. You need to tell your customers what you want them to do. Is there a freebie that they cannot live without? Is there a flash sale that is only available today? Are you requesting a pre-order for a new product launch? A clear call to action is essential for narrowing down your target market and decreasing the time it takes to grow your email list or make your next sales goal. Be clear and only include one call to action per campaign. Including more than one can confuse your customers and delay the growth of your business.
Adjust Your Customer Acquisition Cost
Once you start advertising, you will need to figure out your customer acquisition cost. You can do this by diving the cost of advertising by the number of customers acquired during that advertising period. It is important to know how much you are spending to get a customer to buy. You can easily take that cost and see if you are making a profit or find out if you need to adjust your advertising budget.
Be in Control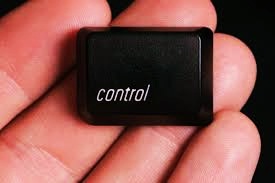 When you choose to invest in advertising, the benefit is having full control over the content you are producing. While social media and customer comments can be wild cards, developing a creative ad that is dripping with your brand message can educate and engage your target market. You can A/B test your ads, switch out images and copy, and even take it down if it is not working properly.
Advertising to your target market is like having a room of people cheering for you. Engaged customers are anticipating your next product and ready to spend their hard-earned dollars as you help them solve a problem. Once you hone in on that target market, talk to them like you would talk with your best friend. Even advertising can show vulnerability within a product or brand and this connection is critical for sustaining your business.
While you may have the best product in a sea of competition, if you do not advertise, the vast majority of the population will never know. It is important to stay on top of how and where your competitors are advertising and what keywords they are using to draw people in. Even if your business is small and your competitor's business is large, you can still compete with a little bit of research and a whole lot of hustle.
People love a good brand name, and if you are advertising, it is a sign that your business is doing well. People assume that if you can advertise on multiple platforms and on a consistent basis that your business must be flourishing. This is a great lesson in advertising as most businesses that are struggling will be the first to cut back on advertising costs. So even if paying for advertising is a sacrifice, it is a business move worth looking into.
Build Brand Awareness
The bottom line when you advertise is that you are automatically building brand awareness. People are tagging friends and family via social media advertising posts. Journalists are continuously looking for companies through advertising to put in gift guides or build content around. You can even receive referrals through advertising. If you are proud of your product, invest in a few ads. You might be surprised who will want to get in touch with you.