Active Campaign Vs Infusionsoft | Reviewing Differences and Similarities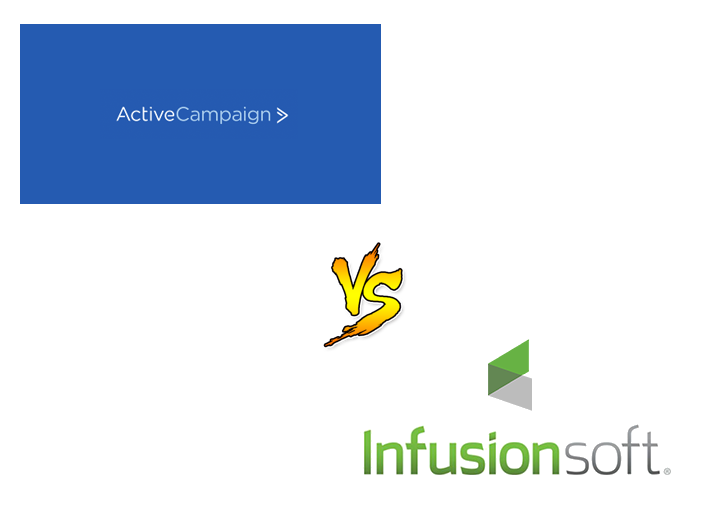 When comparing Active Campaign vs Infusionsoft, you have to look at what the benefits are to each and how they will work with your business. Infusionsoft versus other similar software is definitely going to come out ahead, but if you look at the Infusionsoft comparison chart, you may be surprised to see just what Active Campaign has to offer. And while no one can tell you whether or not Active Campaign is better than Infusionsoft for your business, it does have a hand up in many features that could benefit you.
Top Related Article: What is Infusionsoft?
Active Campaign and Infusionsoft are both email platforms that help market the online portion of your business. They are necessary for better marketing and reach with your clients. While there are some free options out there, they are not nearly of the same quality that these two are. Business owners that are just starting out often go with these free options because they are appealing. However, there are often hidden fees within the platforms, and they simply do not perform as well as Active Campaign and Infusionsoft. There are a lot of reasons why you should choose one of these, but they will vary depending on what you are looking for in an email marketing platform.
What is CRM?
You've probably heard that Active Campaign and Infusionsoft are both CRM software. What this means is Customer Relationship Management. These two platforms can help you to manage your customer data and turn it into profit. This is helpful with marketing, but especially helpful with email marketing. It can categorize your email list and get you better engagement from your customers.
Instead of having to look over each and every customer and each and every email, these platforms can automate everything for you with a few easy steps. Once you get them set up, they are easy to use and will help you to better manage the data your customer puts in.
Choosing Better Software
A lot of small businesses have stuck with using email marketing platforms, which aren't bad, but they are limited. While they can help you with your email list, they simply cannot perform to the level that Infusionsoft and Active Campaign do.
Why should you have to use five different softwares to manage your customer data? Well, you don't have to. With these platforms, you get everything you need in one easy-to-use experience. These can manage your email lists, your payment forms, and other sensitive customer data that will help to improve your businesses exponentially.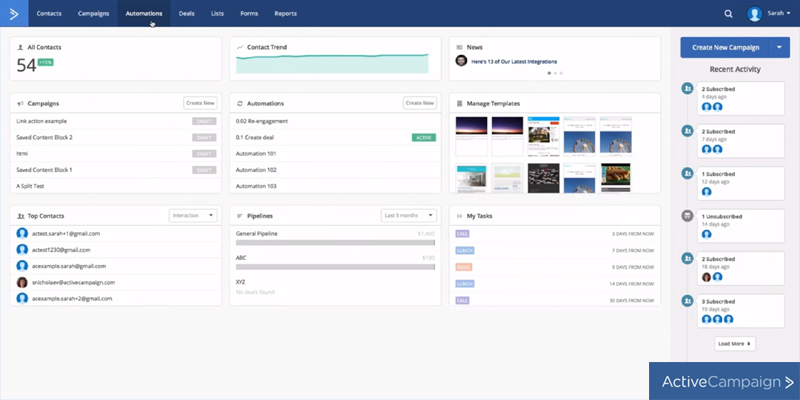 When we put it simply, your customers expect more from you. We live in a world that is fast paced, and your customers are constantly bombarded by emails and other forms of marketing that just doesn't work. You need to be better and do better so that your customers are engaged with your business, and you're seeing profit from that. It's not difficult to do, and Infusionsoft and Active Campaign can help you with this.
Stop sending out mass emails that don't work. No one wants the auto-responder, and it doesn't even work effectively! You have to step up your game and organize your customers. Some customers buy often, others rarely do. Offer up incentives and use marketing to your advantage so that you can get your customers back.
Related Article: Infusionsoft CRM Software
CRM platforms can help you do this effectively. Not only will they track your emails, but they will show you the value of each customer. It becomes easier to track your lead sources and create campaigns that lead to a better return on investment.
Tagging
Most business owners use tags within their emails, and it helps to create a better received and organized email. Thankfully, both platforms have this feature and can categorize them within your CRM. They are going to function within whichever parameters you set, and it's not hard to do this with either software.
That being said, they also both do things a little bit differently. Tagging will allow you to take your email list and divide it up, so that certain members will get exclusive content and others will not. This basically allows for better marketing accuracy because not everyone is going to need every single email. Tags are how you separate this.
The next part depends on how big your business is and what your email list is like. If you are using less than 100 tags, then Active Campaign is really easy to use. The tags work well, and they are not hard to set up. If you are using more than 100 tags, Infusionsoft may be the better option for you.
Infusionsoft has a hand up because they have a feature that lets you take the tags that you put in and categorize them. This is helpful if you have a lot of different tags. It obviously depends on your marketing and sales goals, but having more tags is not usually a problem. So if anything, this categorization of tags just gives Infusionsoft the hands up. But if you don't anticipate using more than a few different tags, this is nothing to worry about, and Active Campaign will work well.
When comparing the automated sequences with Active campaign vs Infusionsoft, you actually won't find a ton of differences between the two. That being said, they are much better than the other platforms out there. While Infusionsoft will allow you to do more complex sequencing, this isn't usually a feature that is needed unless you are a larger business.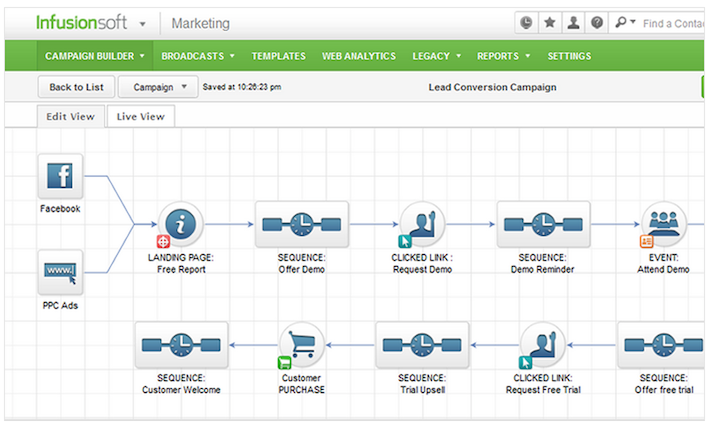 They both do automated sequencing well. The interfaces are drag and drop, which makes it easy to see what you are doing. It also has instructions before you drag and drop, so if you are unfamiliar with automated sequences, both platforms will be able to help you a bit. This process allows you to send contacts through the sales funnels you have set up. While it takes a bit of time to get it set up and working, it's a lifesaver once it is all automated.
Is it Better Than Infusionsoft with Sales Tracking?
Active Campaign isn't necessarily better than Infusionsoft when it comes to e-commerce situations, but it will depend on what you want to do. If you aren't selling anything on your website, then this does not matter in the slightest. However, if you are selling products, you should look heavily into what is better here.
Infusionsoft definitely has a hand up when it comes to sales. It is easy to set up the product and sales forms. Your sales forms will let you get the customer's payment information, and it's an automatic process. They use PayPal or other merchant accounts for an easy and setup-free option. It's automated not only for you, but also for your customers. The software literally sets everything up, and it becomes easy for you to start making your sales. Your customers won't see any issues, and the connection to PayPal is easy for them and makes them feel secure as well.
But, Infusionsoft does one more thing beyond that. They offer an experience unlike anything else because they will track the payments. That means you can see the unpaid invoices, the paid invoices, and the time it took on average to get those customers to pay. It shows you the monetary amount as well, which makes it easy to keep an eye on how your business is going. The only downside is that this feature is a premium option, so you will have to decide how worth it to you it is.
Active Campaign can still be used when you sell products on your site, but it's not nearly as smooth as Infusionsoft. When comparing Active Campaign vs Infusionsoft, it's just a lot more clunky. There aren't any product or sales forms that are offered by Active Campaign, so you'll need to do more manual work to make this happen. It does, however, integrate with third-party companies like PayPal and other payment apps. If you sell a lot, it's easier to go with Infusionsoft vs Active Campaign. But, only your business can decide what will best fit your needs overall.
Infusionsoft vs Active Campaign Affiliate Tracking and Payments
One of the ways that many businesses make money is through affiliates. However, this is challenging when it comes time to track it and get paid. If you are not tracking it correctly, you could end up losing the opportunity with that affiliate completely.
Active Campaign works with a lot of other third-party apps that can help you track your affiliate programs. However, it is not built in. This could be a problem for some, but if you have a lot of affiliates, you may like using another platform, so that they are two separate entities. If you don't use a lot of affiliates, Infusionsoft may be easier for you to use because it is built in.
You won't have to switch platforms when using Infusionsoft because it easily tracks the affiliates, including sales and refunds as well. But those who work with a large number of affiliates might prefer to have a platform purely dedicated to affiliate tracking do the work for them.
Which one is Easiest to Use?
Perhaps one of the most important things when choosing a new platform to work with is which one is easiest to use. There are so many things you need to do as a business owner, and sometimes you just want things to be easy. Well, when comparing Infusionsoft vs Active Campaign, Active Campaign is definitely the easier one to use.
Active Campaign was designed with the new business owner in mind. They made sure that everything they created would be easy to use for someone who is not as familiar with email marketing. It was designed to look and be user friendly, but that also means that it comes with a few downsides of not being as advanced.
While Infusionsoft is not the easiest way to go, it does come with a lot more features. It generally takes users a little bit longer to figure out how to get everything set up on this platform.
Infusionsoft Comparison Chart Pricing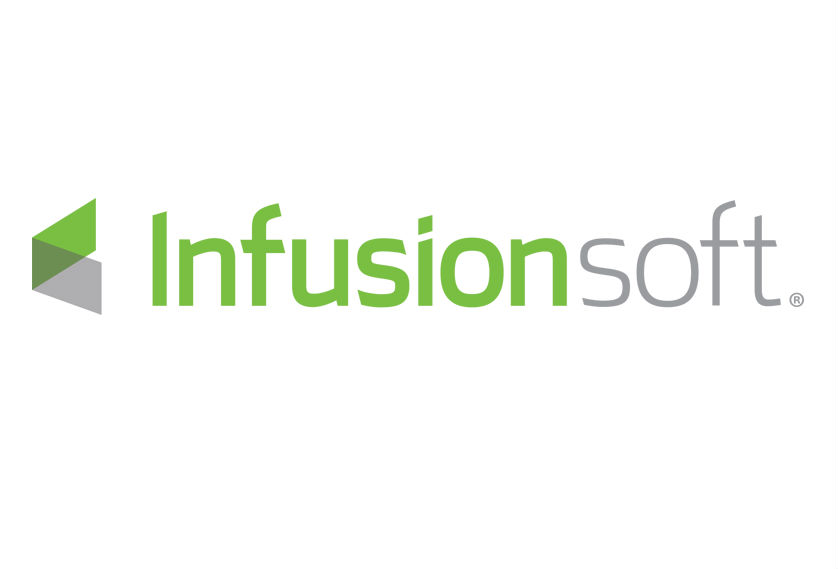 Active Campaign is better than Infusionsoft when it comes to pricing right at the start. There isn't a signup fee with Active Campaign, which could save your business a significant amount of money. It's $2,000 to sign up with Infusionsoft, so that can be a scary number if you are a smaller business.
Active campaign starts at just $9 a month, but you could pay a lot more than that depending on the features you want and the number of customers that you have. That being said, you could be paying $100+ less a month with Active Campaign vs Infusionsoft.
What's interesting is that the price does actually start to level out and get more in line with the number of customers that you have. Once your business has 25,000 subscribers, it's actually not much more expensive to use Infusionsoft vs Active Campaign. It's up to you, but if price is a big issue, then Active Campaign might be the better option. The only downside is that if your business does end up growing quite a lot, you may not be able to have all the features that you want with them. It's important to map the future of your business. You don't want to outgrow Active Campaign and then start over completely on a new platform.
If you already have a hefty email list, you are better going with Infusionsoft. If you want to grow your email list to be in the tens of thousands, Infusionsoft is still the better option here. However, if you don't foresee your business growing that exponentially in the next few years, Active Campaign will probably work just fine for you without any problems.
Pricing isn't the only thing to consider when choosing between the two different platforms, but if it is a big issue currently, Active Campaign is a lot more money friendly.
Pros to Infusionsoft
Infusionsoft is powerful, and it is meant for businesses that want to grow and use the platform for more than just their automated emails. It has a lot of features that make it better than other platforms out there. From the affiliate tracking, sales forms, and amazing customer support and tech support, Infusionsoft is a clear winner. You can put your tags into categories, ask for help when setting up accounts, and everything you need is integrated into the platform from the start.
Cons to Infusionsoft
Infusionsoft is a lot more advanced, which isn't necessarily a bad thing except that the learning curve takes a while. There are a lot of different features to play with on this software, so it takes a while to figure out each of the features available.
Infusionsoft is also fairly expensive. When you look at the upfront costs and the costs per month, it is a lot of money. This doesn't take into account the return on investment, but it looks like a lot of money on paper.
Pros to Active Campaign
Active Campaign couldn't be easier to use. There is no learning curve, which makes it perfect for those smaller businesses just starting out that don't have a lot of time dedicated to learning new information. You can also get started on it with a much lower cost. There is no setup fee, and the monthly costs are often much cheaper than Infusionsoft. If you need to track affiliates or have sales pages, Active Campaign easily integrates with other programs without any problems.
Cons to Active Campaign
Obviously, Active Campaign isn't as advanced as Infusionsoft. It is easy to use, but the features are limited. There are a lot of more manual things you have to do, which could end up costing you a lot of time. Also, bigger businesses tend to grow out of Active Campaign, so if your business isn't just starting out, there may not be enough to do on Active Campaign to see a return on your investment.
Active Campaign vs Infusionsoft for Your Business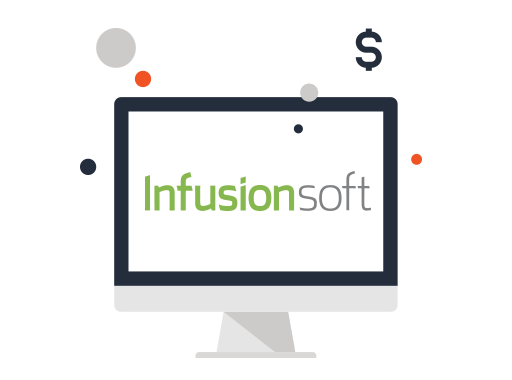 Ultimately, you can debate these two platforms all day long, but the best platform for you is going to depend on your business. There are plenty of websites that do great on Active Campaign, just like there are plenty of websites that do great with Infusionsoft. They are extremely competitive platforms that are some of the best out there. So, if you are currently using a free program, you could benefit from either of these platforms.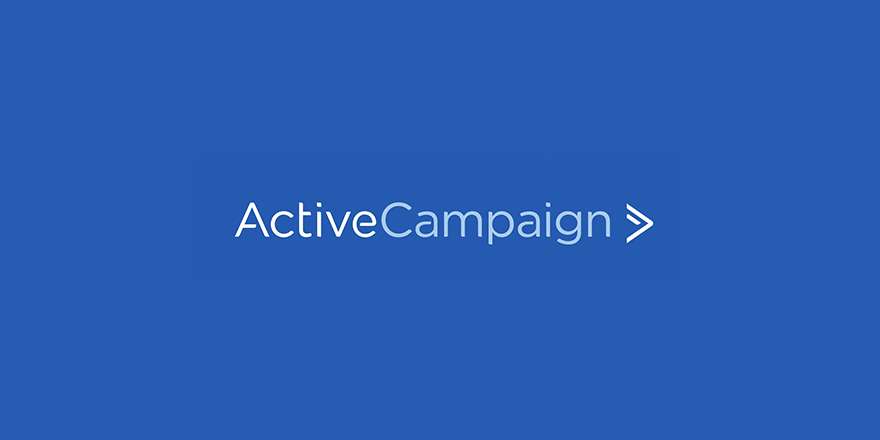 They are going to help your business through email marketing. The most important thing to do is look at the Infusionsoft comparison chart with other platforms. This will tell you how it can help your business in the long run. It's also easy to call each of these platforms and talk to their sales department to see what they can do for you.
Sending out emails is not something that is hard, but it's something that is imperative to the success of your business. They are similar in the fact that they will both help you see better profits from your email marketing. The ROI will depend on how well each software works for you. If you are unsure whether either of these platforms will work for you, try them out for free. They have generous free trials, so you can see if you will like it while working with them.
How to Choose the Right one for You
Both are great options, but it depends on what is important to you. One thing that is great about Infusionsoft is that they have amazing customer service. If you ever need help with something, they are there to help you with it. They truly care about the business, both small and large, and will ensure that your campaigns are effective. It's like an all-in-one solution that will take over programming and make it easy to understand.
If you want your business to grow or you foresee it growing in the future, Infusionsoft is a great option for CRM software. While it is definitely more expensive upfront, it's a lot harder to grow out of.
That being said, don't count Active Campaign out just yet. Active Campaign is extremely easy to understand, and it integrates easily with other platforms that you already have in place. Active Campaign has better forms and templates for you to use, but Infusionsoft ranks better when it comes to customer service.
Truthfully, these platforms are fairly similar. They work in the same way, and their user experience isn't too difficult on either platform. The drag and drop is useful to have, and it makes things look great. Regardless of which you choose, you'll be fed with more customer data than you have ever had in the past, which is a huge benefit to any size business.
Discuss with your team the pros and cons of Infusionsoft vs Active Campaign. Infusionsoft comparison chart can help you to see the features that make it more advanced, and you can decide whether or not you will need those features.
Perhaps the best way to try these platforms out is to actually sign up for their free trials. Sure, you won't get the full experience, but you will be able to tell whether or not it is going to be a good fit in the long run for your business. Infusionsoft gives a free 14-day trial to new businesses, so you can get a full two weeks and see whether or not you like or need those advanced features. Active Campaign also offers a generous 14-day trial period, and you won't even need to put in a credit card to try theirs out.
Comparing these two platforms is like comparing apples to apples. They are both great in their own way, and they each do things fairly similarly. Active Campaign vs Infusionsoft is something we can all argue, but in the end, your business will determine which is the better fit.
Disclosure: I am an independent ClickFunnels Affiliate, not an employee. I receive referral payments from ClickFunnels . The opinions expressed here are my own and are not official statements of ClickFunnels or its parent company, Etison LLC.