7 Best Features of Actionetics for Clickfunnels [+ FREE TRIAL]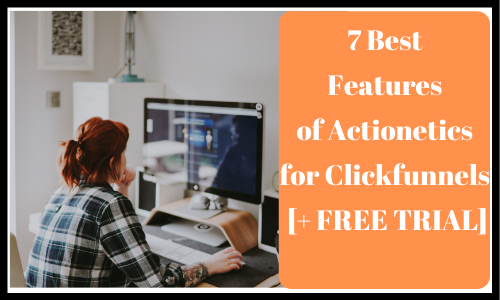 Clickfunnels blesses you with the choice of the preferred email service you'd like to use. This tool is capable of integrating with almost all the popular email services currently available on the market, and it's obvious that different users have different needs. Some businesses have complex needs while some businesses run on simple and straightforward models.
If you run a business with simple and straightforward needs, going with Aweber may be the best for you. In case you are looking for something that offers greater power, you could count on ActiveCampaign or Dip. All of these services are compatible with Clickfunnels and you can use them in the larger interest of your company.
However, all of these are external services. They exist independently of Clickfunnels. Wouldn't it be nice if Clickfunnels were to come out with its own marketing automation tool? Well, there is good news for you. Someone at Clickfunnels already thought about it, and the company is now offers Actionetics.
Here, you will read about Actionetics and what it is about. We'll cover its pros, its cons, and its pricing.
If you are a user who is looking for a quality marketing tool for their business, this write up might just be perfect for you.
Actionetics will help you unlock some of the most powerful marketing automation for Clickfunnels. The benefit for you would be that there is no need to pay for an email service separately as Actionetics has got it all for you.
Users are allowed to use Actionetics to formulate and create personalized, targeted sales funnels. There are email sequences that will help boost the conversions significantly.
So, what exactly is Actionetics? What does it do? Why would you need it? That's what we are going to find out in the following section.
Let's begin.
What Is Actionetics?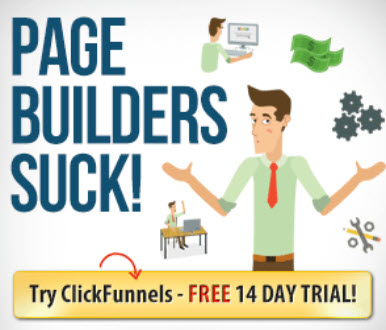 In simpler words, Actionetics is an email marketing automation software that is built into Clickfunnels directly. This tool is a part of the Clickfunnels application software.
All businesses need to market themselves and there is a variation in the manner in which a business prefers to market itself. Actionetics is incredibly supportive for email marketing. With the help of this tool, businesses are able to engage with their potential customers through email. This connection provides accurate and to-the-point information to the interested parties regarding the products and services of the business.
It is worth noting that Actionetics is only available with the $297 per month Etison Suite package offered by Clickfunnels. It does not come with the basic $97 per month plan. Looking at its history, Actionetics was not a part of the Clickfunnels when it was launched originally. It was added to it sometime later in 2015. This inclusion occurred almost at the same time when Backpack was introduced into Clickfunnels.
In its essence, Actionetics has a similar mode of function as compared to the other email services. Just like other services, it saves your contacts, creates email lists, and sends automated as well as broadcast emails. Actionetics also comes with its own customized form of lead scoring which is called an 'action score'. The benefit of this action store is that it is capable of rating the engagement of each contact in the list.
Being a part of it, Actionetics is totally linked and tied to Clickfunnels. What this means is that the users cannot use it to make forms that are meant to be embedded into their WordPress site. Moreover, Actionetics also is far less likely to be compatible with your lead generation software such as OptinMonster or Thrive Leads.
Actionetics is only compatible with those sales funnels that you will make using Clickfunnels. With this, you will also have to integrate with a separate SMTP service so that you are able to send out emails. There are advantages as well as disadvantages to this service which are going to be discussed in detail later.
Actionetics: The Cons of this Service
Before we proceed to the next section, it matters to stop here for a while and have a look at some of the things that you might not possibly like about Actionetics.
Costly For Small Email Lists
In case you have a small email list or you are only concerned with email marketing, then it would be fairly expensive to pay $297 per month for Actionetics. In this sense, paying so much for such a small advantage might not be worth it.
Creating a cheaper ActiveCampaign account and using Clickfunnels with it would be a more reasonable as well as affordable alternative.
No Custom Fields Support
Actionetics does not offer any kind of support when it comes to adding custom fields. This means that a user is restricted to the funnels that are already built into Actionetics by default.
In case you require more flexibility from the custom fields, then Actionetics won't be a good choice and you will have to look elsewhere!
Totally Linked To Clickfunnels
Unless you are totally in for using Clickfunnels, only then would it be profitable for you to use Actionetics.
Keep in mind that as Actionetics is completely tied to Clickfunnels, you will have to stop using it as soon as you quit its parent tool i.e. Clickfunnels. This means that you will have to move over everything else to another email service.
Actionetics enables you to comfortably export all your contacts. Therefore, there will be no need to be concerned about losing them. The actual challenge would be to convert the action funnels to the new provider. Keep this in mind when you are looking for a new option.
Looking At Actionetics From The Inside
Now that we have discussed a few things about Actionetics that might be problematic for you, let's have a little discussion on what you get to see once you are inside of Actionetics.
Contacts
It would be surprising that Actionetics offers you a fairly standard type of contacts page. It lets you arrange all your contacts in a table, along with their relevant information and a profile picture. You are also allowed to customize the table columns for any other information that you want to see.
To see more information about a specific contact, you can drill down into that. You can, for example, see a contact's action score, the history of their purchases, and whether or not they are interested in getting any of your memberships.
However, deleting them could be a seriously annoying thing. The contacts, once stored in Actionetics, are not easy to delete.
Email Lists
This page shows you every email list which you may have created. There is a tag feature that allows you to organize these lists into groups. Creating an email list is fairly easy with Actionetics. You should, however, keep in mind that once you have set up this setting, you cannot change it after you create a list.
Broadcasts
The benefit of the broadcast feature is that it enables you to send one-off emails to the customers. The broadcast lists are helpful for sending time-sensitive content. You can also use them to make announcements that you cannot do on an autoresponder sequence.
The settings of the broadcast list allow you to send emails only to those subscribers that have been active in the past specific days! Moreover, you can also schedule the timing when the email is supposed to be sent.
Keep in mind that that the Actionetics won't allow you to send plain text-based emails. There are 12 available email templates and you will always have to pick one of them to send with your email.
Actionetics also has an 'email editor' feature, which works very similarly to the way in which Clickfunnels editor works. You can use this email editor to give your email the looks that you desire them to have. The process for doing so is very simple.
Having done the setting, you can simply press 'Save & Send Test Email' to ensure that everything works just the way you want it to.
7 Best Actionetics Features
Having had a considerably detailed look at Actionetics and some of its aspects, let's now proceed to the next important question that concerns us.
What are the features of this tool?
To answer this question, we will be having a look at 7 features that make Actionetics what it actually is.
1. Auto Email Segmentation With Smart Lists
With Actionetics, users are allowed to prepare email lists just like with other types of email services. The creation of smart lists is one of Actionetics is unique features. If you need to create one, all you need to do is to turn on the 'smart list' option at the time you are preparing an email list.
A smart list helps you manage your email list. It adds or removes contacts from the email list automatically based on certain specified rules set by the user. The tool provides you with so many rules to pick from. The users are then allowed to mix and match these rules to create their personalized rule group. The most common types of rules include
Contact rules which allow you to match contact by action score, tags, and by any other contact field such as email, name, etc.
Funnel rules help you in matching a contact that visits a specific step in the funnel
Product rules are used to match a contact who had bought a certain item or product
Email step rules are meant to match a contact who had opened a specific type of email in the funnel
The use of these rules allows you to do a lot of your email segmentation automatically. This would prove to be a huge timesaver. This feature also lets you prepare your own smart lists based on your personal needs and preferences.
2. Unlimited Number Of Contacts
The problem with most services is that they offer you a pricing structure that continues to scale up with the number of contacts you've in your list. As the contact list grows, so does their pricing. ActiveCampaign, for example, will be priced at $399 per month once you reach the limit of 25000 contacts. This price is for their plus plan. Similarly, Ontraport will cost you $297 per month as you hit 10000 contacts. In case you continue to grow your contact list, the charges will continue to rise. This means that the monthly bill for the management of your email services solutions can easily go upto thousands of dollars per month.
This situation is prevented with Actionetics. This Clickfunnels built-in tool and software prevents you from bearing this much expense monthly. It is true that Actionetics might appear costly at first glance, however, it does not give you any additional costs in terms of the contact list. The tool offers you to have an unlimited number of contacts on your account without you having to worry about incurring additional charges.
In this way, Actionetics helps you in conducting email advertising as better as you need and prices will always remain the same as it is! This is a significant development in terms of bringing more profit into your pocket. As there is no additional amount to be paid, all the income belongs to you!
3. Flexibility In Action Funnels
These action funnels are one of the most astonishing features of Actionetics. These happen to be the tool's own unique way of making automation that we are going to discuss in greater detail below.
For now, let's keep in mind that these action funnels are comprised of a series of steps. These allow a user to send an email to the customers or perform an action depending on the situation.
What is actually interesting about these action funnels are the actions that users are allowed to perform. With Actionetics, you are allowed to integrate with a range of third party services such as Facebook, Shopify, etc.
Moreover, this further lets you to:
· Bring contacts from Actionetics' list to the Facebook customized audience. This enables a user to retarget the contacts later using ads via the FB integration.
· Send marketing SMS using the Twilio integration.
· Send in the product purchase information to the Shopify store for product fulfillment.
All of this stuff is really awesome. The awesomeness continues to increase as Clickfunnels brings in more helpful integrations to Actionetics. This means that as a user, you will be able to add more contacts and do more powerful email marketing.
This automation feature is one of the best features that Actionetics has to offer. With the help of this, you can not only increase your customer pool, but it also saves you hundreds of dollars on expenses.
4. Flexibility In Terms Of Email Delivery
Unlike other email services, Actionetics does not send emails directly. For this purpose, the tool depends on a separate SMTP service that does the job for it.
For a traditional business owner, this might come off as a negative aspect. However, this could be advantageous for your business as it promises you additional flexibility.
Here's how this aspect might be useful.
First of all, this means that the user will not be restricted by the kind of email marketing that they usually do through their email service. There are email services such as MailChimp and ActiveCampaign that don't look favorably upon people that are doing affiliate marketing type emails. However, as you use your own SMTP service on Actionetics, this will never be a problem.
Second, this feature makes sure that you are not confronted with email deliverability issues. An Email service such as ConvertKit, a user is typically sharing an SMTP service with all other users. The risk with this approach is that even if any one of those users is doing bad marketing, your own email deliverability will be affected.
As Actionetics gives you your own SMTP service, there would be no reason for your emails to get blocked. Even if they block your SMPT services, you can always swap out the blocked SMTP service with another and keep going with your business!
5. User interface And Support
One of the best things about using this tool is its friendly user interface. Actionetics is justifiably proud of its easy to understand scheme. Even if you are a beginner's level user, you can comfortably use it without much difficulty.
Whereas Actionetics promises you this easy usability, there are tools in the market that are incredibly complex and challenging to use.
If you are a user who is not tech-savvy, the Actionetics is truly going to be a great choice for you. With the help of Clickfunnels' helpful guidelines, you can use the tool even as you walk in the park. Moreover, the Clickfunnels is always there for you as their customer support is available around the clock. In case you have any confusion or queries, feel free to ask them.
What makes Actionetics far better than other tools is its sheer simplicity. It has a straightforward appearance, yet it can help you build as complex a sales funnel as you wish. You won't even have to struggle with the understanding of the systems.
6. Personalization And Automation
There are scores of email automation tools available in the market as of now. However, Actionetics is far better and distinguished from all of them. There are numerous features that distinguish Actionetics from these tools.
For example, one of the features of Actionetics is that it enables you to not only create auto-responders and broadcast emails but also to integrate with a suite of useful tools so that a customer or a subscriber goes through a comfortable journey through your funnel that you have customized for them only.
What does this even mean?
To put it simply, the funnel you design for customers becomes smart enough to sort people based on the decisions they will be made through the funnel. In addition to this comfort, the Clickfunnels also gives you an opportunity to effectively study and analyze your customers. This analysis is typically based on their social media preferences, how they behave on your funnels, their purchases through the funnels, etc. This means that you have a basket full of information so that you are able to create marketing content, thereby target customers on exactly what their needs and activities are.
The world of marketing is rapidly moving towards segmentation. This means that Actionetics is going to be your best ally!
7. Best Email Builder
A professional and catchy email is a lot more than just plain texts. It needs appropriate templates and images. Actionetics does just that!
If you used to depend on designers to prepare templates for your business, they would no longer be needed with Actionetics. With this tool, you don't have to be a pro at designing to prepare templates for your email marketing.
The Actionetics gives you many amazing template designs to pick from. If you don't like any of them, it also lets you prepare your own templates with convenience.
This email builder feature with Actionetics is truly amazing. The process is very simple and straightforward. There are no complicated settings or codes. The benefit of using Actionetics that you will be able to save both money as well as time. Moreover, it prevents you from incurring any unnecessary marketing expenses in terms of design services.
Actionetics Pricing
Now that we have had sufficient discussion on the introduction and feature of Actionetics let's proceed to the third area. It's the pricing of Actionetics. We know so far that Actionetics is an excellent tool for email marketing and effective handling of your sales funnels.
It should be very obvious to anyone that this does not come free of cost. While Actionetics provides you with so many helpful services, the users will be paying a certain amount to avail of these advantages.
How much do you pay? What is the pricing plan with Actionetics? What services are included in the payment plan? All of these questions relate to this section.
Availability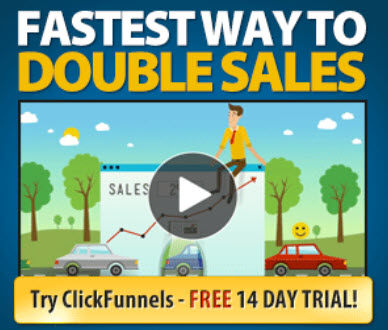 Actionetics is an integral part of Clickfunnels, which is available in two packages. Actionetics, however, comes only with the Etison Suite Plan of Clickfunnels, costing you $297 a month.
Since Actionetics is not a standalone service, one cannot reasonably compare it with other email marketing services. This feature makes it comparison a little challenging. Comparing Actionetics and other email marketing tools is not as simple as apples to apple job.
If you are interested in using Actionetics, then you will also need to get yourself a separate SMTP server. This sever allows you to send emails for your marketing or other purposes. SendGrid gives you a free option. If you don't use that, then you can also get your web hosting account to give you SMTP services. But this will only be possible if you actually have an account. Otherwise, you'll be paying an extra amount of money if you need to use a service such as Mandrill.
Are you hoping for any discounts or reductions in prices? There is a fair chance that you'll have to face disappointment. There are no Actionetics discounts that you should perch your hopes on. However, there's a way you could save a few bucks. If you purchase Funnel Hacks, you will be able to save your money on the Etison Suite plan of Clickfunnels. This seems to be the only way out to avoid spending unnecessarily. So what do you do here?
How does Funnel Hacks might save you money? This is the plan.
You will be paying $997 upfront. In exchange for this payment, you get access to Actionetics and its features for up to 6 months. A simple math calculation will reveal that this method helps you save $167 a month which is surely a great deal.
On the other hand, you will be paying $297 a month on Clickfunnels which amounts to $1,782 through the straightforward method.
If you are interested in saving money, then this is the route that we recommend for you. Else, there's no other way.
Generally speaking, Actionetics happens to be an economically viable email marketing tool. You can get its premium service at reasonable prices.
If you are using Clickfunnels, then you can get it by upgrading to the higher Etison suite plan which comes at $297 a month. Actionetics is not available for the standard Clickfunnels package that is available for $97/month.
Those of you who have been availing Clickfunnels' basic plan, you will need to switch to the Etison Suite plan. This plan comes with a complete suite of incredible tools, including Actionetics. There is also a Backpack, which happens to be Clickfunnels' primary tool for affiliate marketing management. There is a fair chance that you will need both of these tools to effectively advertise, market, and sell your product by converting visitors into your customers.
It is worth noting that both Actionetics and Backpack are complementary tools of Clickfunnels. You cannot purchase Actionetics separately from Clickfunnels. Also, there is no way you could get your hands on this tool without getting Backpack along with it.
At a nominal amount of $297 per month, you will be able to enjoy Clickfunnels' full suite along with a package of awesome features. These tools make sure that your marketing game is geared up and that your sales funnel marketing is put into a whole new dimension.
Actionetics Training
Import Your Contacts
Actionetics allows you to add your current contacts to the platform with much ease. What you need to do is to open Actionetics, then go to contact profiles and click the 'import contacts' option. Then you proceed to upload the files, define the columns, review entries and finally press upload.
Create New Tags
This feature has been freshly introduced by Clickfunnels. The benefit of these tags is that they let you hyper-segment your email list.
Tags help you in classifying the contacts further, depending upon their actions inside the funnel. These tags help you in acquiring useful information about the interests, purchases, or actions of your customers. You can then use this information to send them marketing messages in the future.
You can set the tag feature by following certain steps.
Go to settings, integrations, and then select Actionetics. Then you can add tags.
Create Your Action Funnel
In case you have any experience using Actionetics, then you might be aware of how powerful can an action funnel might be! These action funnels finally allow you to go deeper and include as many technicalities as you wish with your email list. An action funnel facilitates you in creating custom groups that you can set as triggers so that action appropriate to them could be taken!
Create Your Own Autoresponder
Autoresponder is a truly great facility that comes with Actionetics. This is an impressive way for you to connect with and send messages to your customers. The email will be sent to them as soon as they perform an action that triggers autoresponse.
There's no restriction on what could it be. The task could be as simple as order confirmation or a signup confirmation, etc. Before you go for this feature, it is very important that you have a proper email list ready. You should focus on setting up email lists for your business so that the autoresponders can start functioning as per the instruction. The next step would be crafting your emails to be sent as autoresponders.
Here is how you can do it
Go to Actionetics, then open Broadcasts, go to New Email Broadcast
These are some of the most important and worthy features offered by Actionetics. If you master the art of using them to your benefit, you will see your business thrive within a short time. In order, however, for Actionetics to give you advantages as per its fullest capabilities, it is pertinent that you are familiar with all of its necessary features.
There is a lot more than Actionetics can bless you with. How much benefit you are able to extract from it depends on how much you understand it. The more familiarity you will have with this tool, the better it will be for your needs.
Actionetics Review
Having had a detailed and thorough discussion on Actionetics, its basics, and prices, it is time for us to conclude the discussion with a comprehensive review of the tool. This review aims to highlight some of the features that have been mentioned previously and also highlight new information that was not discussed previously.
This section reviews Actionetics in detail. The primary question that we will be exploring here is how this tool is different from other tools currently available out there.
So far, you have been made abundantly clear that Actionetics can be accessed exclusively on the enterprise plan of Clickfunnels called the Etison Suite plan. The other less costly method has also been revealed in the above section related to the price. Clickfunnels is useful because it can effectively integrate with tons of other email platforms, meaning there's nothing particular to worry about.
In case you are serious about getting Actionetics for your business, you should pay special attention to the following details.
How Does Actionetics Differ From Other Tools?
When it comes to quality, affordable, and trustworthy email marketing management tools, the market is full of that. You can come by hundreds of tools that promise you an effective result. So, why Actionetics? Why should you choose Actionetics as against all of those tools?
One can only say that Actionetics has got to offer a lot more than what other email marketing services do in order to be able to stand out from the rest.
That's exactly what it does.
We have learned, so far, that Clickfunnels' Actionetics has more or less similar features as other email services. For instance, it can help you store contacts, prepare mailing lists, and then ensure that email broadcasting and automation happens.
You are justified in wondering why you should consider replacing your current software.
Here are some of the distinguishing features of Actionetics that categorically make it a superior tool as compared to other types of email marketing tools.
Gives You Unlimited Contact Storage
The primary difference between Actionetics and other email services is the number of contacts you are allowed to store. Other tools offer you a limited number of contacts in the funnel. When you exceed the limit, the tool wants you to upgrade to a new level and pay more for the additional space.
There is a fair probability that you are familiar with most of these email services. You may also be aware of how their pricing structure works. If you do, then it may not be news for you to know that as your contact size grows, you get to pay more.
Let's have a look at the amount of money you are supposed to pay for every 5,000 subscribers on some of the most popular email automation tools.
MailChimp has you pay $50 for 5 thousand subscribers and $75 for 10,000
ConverKit requires you to pay $79 for 5K and $119 for 10 thousand subscribers
ActiveCampaign asks you to pay $89 for 5K subs and $139 for 10K subscribers
It should be clear from these figures that the monthly bill with these services might reach hundreds of dollars.
On the other hand, Actionetics has no such restriction. The tool allows you to add an unlimited number of contacts and there will be no additional costs for these. The benefit of this feature is that you are able to make use of email marketing in the manner you want. Doesn't this sound like a great idea?
Actionetics Allows You To Create Smart List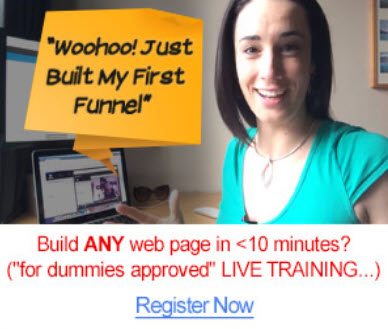 This is a unique feature of Actionetics. Currently, no email marketing service other than Actionetics is providing this service.
How smart list works and what's its advantage?
This feature is able to automatically add or remove contacts from the email list. This is done based on a pre-defined rule.
For example, you have a list of people who choose to download a lead magnet. You can now define a rule for those who come to your sales page from the opt-in list to a newer list, such as the sales page list.
When it comes to defining rules, there is no limitation or restriction. You can specify tons of different rules as per your needs. Here are some examples of the kind of rules that you are allowed to define using Actionetics.
Social Rules: These are the rules that allow you to filter your contacts based on a specific number of followers of a social media network.
Funnel Rule: This rule is going to help you in matching with a contact who has visited a particular stage within a funnel.
Contact Rules: The purpose of contact rules is to match a contact based on the contact details.
Product Rules: These rules are meant to match a contact as per the product bought.
Email Step Rules: Help you in matching a contact based on the type of email they opened.
Broadcast Rule: These rules will match according to the email list. It identifies users who opened, did not open, or never clicked a broadcast email.
Swift Email Delivery
Among other benefits that Actionetics blesses you with is its ability to deliver the email instantly. You are allowed to send and deliver emails to your subscribers without any delay. There is also no limit to the type of messages you can send.
Other services such as Mailchimp and ActiveCampaign have no support for affiliate marketing. The Actionetics doesn't depend on them for sending emails. Instead, it makes use of an SMTP service to achieve this objective.
The benefit of having a separate SMTP is that you are able to send and deliver emails to all your contacts smoothly. The presence of affiliate links will not negatively impact your email. Since you are using your personalized SMTP service, there will also be no deliverability issues.
Conclusion
Now that we have had a detailed discussion on Actionetics and its numerous features, it is time to conclude the discussion. The questions that we are faced with here are:
Is Actionetics worth it? Should you really go for it? What are the probabilities that using Actionetics will prove to be beneficial for your business?
These questions matter because you will be paying $297 a month for this! The short and honest answer is Yes!
Another way of looking at it is by assessing your business. Whether or not you should go for Actionetics will be decided by the type of your business. There is no doubt that Actionetics has a lot of benefits to offer to users. Most of its advantages are focused on convenience and easy usability.
Positively, Actionetics lets you integrate all your marketing tools into a single system. This means that you, as a user, can have the chance at segmenting the email lists automatically. However, it is also worth mentioning that the benefits of Actionetics for small-sized businesses might be not as high as its price tag!
We conclude that the correct use of Actionetics will definitely transform your entire scheme of engaging with and approaching your customers. This tool is excellent at simplifying complex tasks, which means you will be able to save a lot of your valuable time.
As a business owner or manager, you are supposed to work smarter and not necessarily harder. Your customers will be the ones to reap the rewards. The fact remains that Actionetics might not be very suitable for small firms, yet it is a highly important and useful tool that could transform the world of marketing if used correctly. In the right hands, the tool is going to revolutionize the world of email marketing services. If you are a seasoned expert with years of experience of playing with such tools, then Actionetics is definitely worth trying!
The right use of Actionetics for your business is going to bring in a lot of benefits both in terms of new customers and information which you can use to further your sales!


Disclosure: I am an independent ClickFunnels Affiliate, not an employee. I receive referral payments from ClickFunnels . The opinions expressed here are my own and are not official statements of ClickFunnels or its parent company, Etison LLC.