Accounting and Bookkeeping Services – Our Favorites For Your Business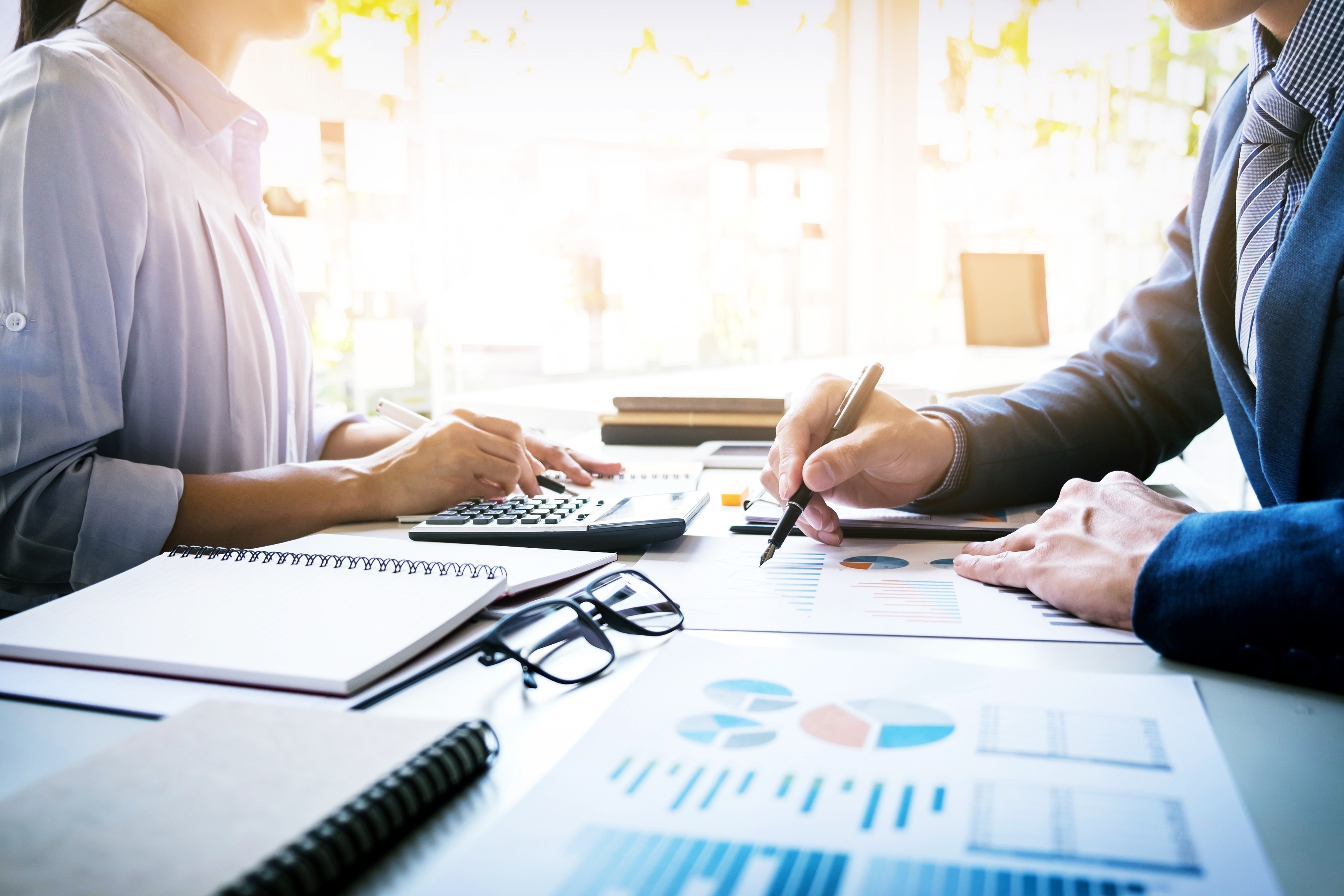 Are you trying to navigate through the plethora of options available for bookkeeping and accounting services? If so, you're not alone and we're here to help.
You may be wondering things like whether or not you need a bookkeeper and an accountant? What are cost effective solutions for bookkeeping and accounting services? Are bookkeeping and accounting services the same thing?
Throughout this blog we will provide insight and education to help you understand the details about bookkeeping and accounting services. Both services relate to important financial matters and are critical to the success of your business. It's important to understand the differences between bookkeeping and accounting services. The better you understand each of the services, the better you can delegate tasks and ensure accuracy. The first thing we'll explain is how bookkeeping and accounting differ from one another.
What Are Bookkeeping and Accounting Services?
Bookkeeping and accounting can involve closely related activities but are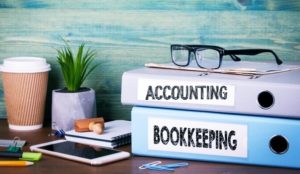 not considered to be the same profession. In a nutshell, bookkeeping is the process of recording and maintaining incoming and outgoing financial transactions. It can also include preparing basic financial statements such as balance sheets and income statements. Bookkeeping creates an important foundation to simplify the accounting process while improving accuracy.
Accounting is a more complex, strategic, and detailed process compared to bookkeeping. Bookkeeping is considered a primarily transactional process. Accounting is considered a more subjective process that focuses on the technical needs of a business. During the accounting process the information collected in the bookkeeping process can be utilized to produce financial models, analysis, and more. Accounting services can also include financial forecasting, tax filing, and strategic tax and financial planning. Accounting can provide clarity for key financial indicators and understanding of profitability and cash flows. It can also reveal the future path a business is heading towards.
What Services Can Be Provided From Bookkeeping and Accounting?

Bookkeeping and accounting typically include similar but different services and processes. However, bookkeeping and accounting services can play an important role in the financial health and success of a business. You should have a clear understanding of the services bookkeeping and accounting entail before hiring or devising a plan. The size of a business can impact the complexity of bookkeeping. However, both small and large businesses should complete bookkeeping on a daily basis.
Bookkeeping services can include:
Maintaining general ledger (sales and expenses)

Recording financial transactions

Collecting payments

Producing invoices

Balancing and maintaining historical accounts, ledgers, and subsidiaries

Managing and completing payroll
Accounting services can include:
Preparing adjusting entries and financial statements

Analyzing operating costs

Filing returns

Consulting to provide an understanding of the impacts of financial decisions
Can Bookkeeping and Accounting Services be Completed by One Person?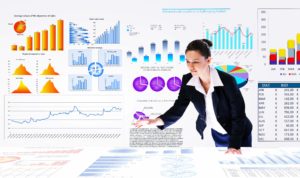 One person can technically complete bookkeeping and accounting services. However, separate people or entities should do them. Having the same person handle both services could impact accuracy or result in a conflict of interest.
Separating the services allows a second set of eyes to ensure numbers match up and bookkeeping is being done properly. In addition, an accountant typically has a higher education and more experience, which can be a valuable asset. Some accountants offer bookkeeping services, but they might be more costly than alternative options.
How Much Should Bookkeeping and Accounting Services Cost?
Bookkeeping services are usually more affordable than accounting services.  Bookkeeping services can be provided by an employee, outsourced to a company or freelancer, or done via a software. The most cost-effective solution for bookkeeping is probably the software.
Depending on your needs, software may or may not be an option for you. It's recommended to find someone or seek support from the software company to learn how to use the program effectively. Hiring an employee to perform bookkeeping services is probably the most expensive option.
You may have similar options for bookkeeping and accounting services. However, accounting should require oversight by a professional at the very least. If you choose to outsource, accounting pricing can vary drastically depending on the professional you select. CPAs can be one of the most expensive types of professional and certified accountants. Hiring a freelance accountant can be a cost effective solution.
Do Bookkeepers and Accountants Need A Degree?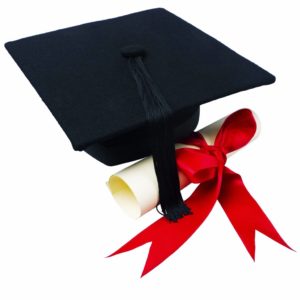 A degree is not required for a professional to hold the title of bookkeeper or accountant. However, most employers require a high school diploma at the very least. In most cases, employers can also require a certain level of work experience and/or a two- or four-year degree.
There are certain types of accountants and tax experts that are required to have additional education and certifications. Bookkeepers and accountants can complete training and education for relevant computer software, accounting courses, and more. The more training, education, and experience the professional has makes them more qualified to help you.
Who Can Perform Bookkeeping Services?
Just about anyone can perform bookkeeping services if you're willing to provide the proper training. However, most bookkeepers should be required to hold two to four years of working experience, or an associate's or higher degree.
Hiring a novice bookkeeper and providing training can be a cost-effective solution. If you choose to take this route you should find a trustworthy individual that has an eye for detail, adequate math skills, and a basic understanding of financial topics.
The business owner or accountant should be responsible for overseeing the work done by a bookkeeper.  Using bookkeeping software can be another cost effective solution for bookkeeping services. We will provide more detail on recommended software later on in this blog.
Top Related: What Is Bookkeeping?
Who Can Perform Accounting Services?
An accountant is required to have more education and training in order to qualify for their title. It's important to keep in mind that accountants who don't have the Certified Public Accountant (CPA) title technically have no legal requirements. Therefore, similar to bookkeepers, almost anyone can call themselves an accountant. It's important to qualify an individual prior to hiring them. In most cases, accountants should hold a bachelor's degree in accounting, finance, or a related subject. An accountant is often more expensive than a bookkeeper and a CPA is usually more expensive than both.
To hold a CPA title, an individual must meet education requirements and receive a passing score on the Uniform Certified Public Accountant exam. Using a CPA's services can provide benefits, security, and protection for you and your business.
Need Tax Accounting or Return Services? 5 Different Types Of Tax Experts
#1 CPA (Certified Public Accountant)
If you are dealing a complex financial situation and need tax accounting services you should hire a qualified CPA. A CPA is required to meet continuing education requirements, abide by regulations, and pass the Uniform CPA exam to maintain their certification.
Most CPA's can offer more services and are more educated than a regular accountant. The majority of CPA's specialize in certain areas that can allow them to be more of an expert. All CPA's should offer general accounting services. It's important to select a CPA with the appropriate specialties and services to compliment your business and needs.
A CPA is the most qualified type individual to provide accounting services. However, their level of expertise and demand can be reflected by more expensive pricing. A CPA can perform internal audits whereas a non-CPA accountant cannot. In addition, CPA's and EA's can both represent you before the IRS. A CPA is registered on state level and an EA is registered on federal level. EA's are usually less expensive than CPA's.
Top Related: CPA Tax Accountant
#2 EA (Enrolled Agent)
An EA can be a cost effective solution to using a certified public accountant. They can offer a comparable level of knowledge and have the ability to represent you before the IRS. In addition, EA's also possess a certification similar to certified public accountants. EA's are required to pass a background check and complex IRS-sponsored exam while fulfilling continuing education requirements throughout their career.
#3 Tax Preparer
For smaller business or fairly simple tax situations you can use a tax preparer. Compared to accountants, EAs, and CPAs, tax preparers are usually less expensive but also less experienced and knowledgeable. You are probably familiar with tax pop-ups where tax preparers can be found such as H&R Block. Usually a tax preparer files returns using a tax software that they have been trained to use. Education and experience is typically not required for an individual to become a tax preparer. However, some states have a mandatory requirement for tax preparers to register and meet educational requirements. If you're located in a state that does not have requirements for tax preparers to operate, you should handle taxes yourself or seek the services of an accountant or CPA. Even if you have a simple tax situation it can become complex if mistakes are made. This can justify the investment for using a CPA even for seemingly simple situations.
Top Related: Tax Accountant Job
#4 AFSP (Annual Filing Season Program Participants)
AFSPs tend to be more qualified than tax preparers and cheaper than CPA or accountant services. AFSPs are usually required to complete education requirements such as an annual refresher course and test. The refresher course and test must be completed and passed in order for participants to register yearly. These requirements are mandated by the IRS' annual filing season program. However, AFSPs have limited representation rights and cannot represent clients with returns prepared by appeals and collection agents.
#5 Tax Attorney
If you need tax representation services you seek hire a tax attorney. Tax attorneys can be more costly than CPA's but are usually more qualified and prepared to handle tax representation cases. They can be considered the ultimate tax expert when it comes to dealing with the most complex and unique situations. If you are simply searching for accounting services to file returns you can probably use a more cost effective professional. Tax attorneys typically offer an extremely high level of expertise and representation rights. Some potential reasons for needing a tax attorney include:  
Tax court

Tax fraud

Tax evasion

Audit

Tax debt

Fraud on returns
What Bookkeeping and Accounting Services Does A CPA Offer?
Small business can take advantage of the wide variety of bookkeeping and accounting services a CPA can offer. Although their primary role is to provide accounting services, many CPAs can oversee bookkeeping or provide bookkeeping services. An overview of accounting services that can be provided by a CPA include:
Preparation of financial statements

Preparation of tax returns

Consulting and advice on a variety of business aspects such as management, operations, and more

Creating, developing, and maintaining effective and accurate accounting systems
Unlike small businesses, large corporate enterprises typically require continuous accounting services. However, no matter what size business you operate it's important to ensure the business complies with modern finance complexities.
Owners should also have an accurate and realistic understanding of the overall financial health of the business. The can help them ensure they make sound business decisions. As a business owner, you can turn to a CPA for help understanding financial health and decision-making. Businesses, especially small businesses that neglect to properly manage finances usually experience failure and consequences. This means that using reliable and quality bookkeeping and accounting services can be critical to the success of a business.
CPAs can provide accounting services to the general public including:
#1 Financial planning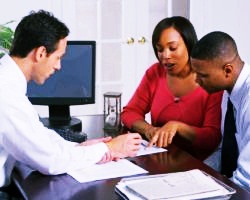 A CPA can analyze assets, income, expenses, and spending in order to provide an accurate representation of financial status. Financial planning can be performed on an individual basis or on a business level. On an individual basis, financial planning can include retirement or investment planning. On a business level, financial planning can include business investments and preparation of pension plans.
#2 Tax preparation and returns
To avoid costly mistakes and ensure financial reporting is compliant with IRS regulations you should hire a CPA. Using a CPA can help you identify tax reductions, determine tax liability, and ensure filing requirements and deadlines are met. CPAs can assist individuals and businesses with investments, taxes, financial planning, mergers and acquisitions, and so on. In addition they can help you financially prepare for what to expect during tax season.
#3 Management, consulting, and advisory services
Making good financial decisions is important to most business and individuals.  A CPA can offer advice on financial decisions such as filing for business loans or preparing budgets. They can also assist individuals and businesses with strategic planning, preparing financial planning, and other financial advice.
#4 Accounting services and auditing
CPA services can include overseeing bookkeeping and ensure data conforms to accounting principles. They can also verify and improve bookkeeping and accounting processes. CPA accounting services should include properly ordered and accurate financial statements, annual reports, and more. In addition, CPAs can perform some audits to prove accuracy and proper execution of processes. Audits also help ensure policies are being complied with and your goals are being effectively supported by financial practices.
Can You Use Software For Bookkeeping And Accounting Services?
Looking for a time saving and affordable solution for bookkeeping and accounting services? Using the appropriate software for bookkeeping and accounting services might be a viable option for you or your business.
Most of them can automatically track and categorize transactions and finances. Some software may offer features such as inventory management, payroll support, tax preparation, and more. Using software can replace the need to hire a bookkeeper and accountant or maintain tedious spreadsheets. In most cases, software can handle most bookkeeping services and process but may be lacking in the accounting department.
If you decide to use software, it's recommended to use an accountant as well to ensure accuracy and receive more financial insight. In terms of price and features, some of the top software for bookkeeping and accounting services include:
Top Related: Best Accounting Software For Ecommerce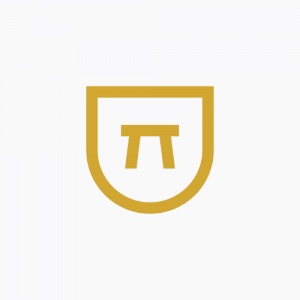 If you are searching for software to use primarily for bookkeeping services you should try Bench. Bench is best suited for e-commerce, contractors, freelancers, consultants, health and wellness professionals, and small family owned businesses. If revenues exceed $800,000 annually, you should try another software.
Bench can track and categorize business financials. It can also generate some financial reports and records including monthly profit-and-loss statements, expense categorization, and balance sheets. After you sign up to use Bench you can link bank accounts, credit cards, and other forms of payment. Bench can then automatically track, display, and organize transactions in real time.
Are you behind on your bookkeeping? Bench can help you catch up quickly if you're behind on bookkeeping. In addition, Bench can help reduce the stress of tax season. Bench users can receive a Year-End Financial Package for your accountant to use. They also provide support for your CPA or accountant in the event they have questions about your package. The Year-End Financial Package includes a current version of your:
Income statement

Trial balance

Balance sheet

Journal Entry Summary

General Ledger
Top Related: Bench Bookkeeping Review
---
When compared to Bench, Bookly is typically used by business with significantly less annual revenue. Bookly can be a good solution for bookkeeping and accounting services for smaller business with about 15 employees. A variety of industries can use Bookly, such as:
Services (example: cleaning or mobile car detailers)

Professionals (example: dentist or attorneys)

Retail

E-commerce

Tech startups
Bookly and Bench both provide automated bookkeeping services and produce real time monthly financial reports. To have your transactions automatically displayed, tracked, and categorized, you must link your bank accounts, credit cards, and other payment forms to Bookly. Bookly offers a variety of plans that vary in price. The services Bookly provides will depend on the plan you sign up for.
Some features Bookly offers…
Monthly reporting (balance sheets and income statements)

CPA tax preparation for businesses and individuals

Tax consulting available year-round

Expense tracking including mileage

Professional invoices

Third-party integration with business software you might use

Online payroll
---
If you're looking for software that primarily provides bookkeeping accounting services you should try ZipBooks. ZipBooks is a cloud-based software that is accessible on just about any digital device supported by Internet connection.
Businesses with ten to fifty employees can use ZipBooks. Bookkeeping services offered by ZipBooks are fee-based. This helps improve accuracy of books, manage payroll taxes, assist with employee self-onboarding, and identify tax deductions. Similar to Bench and Bookly, ZipBooks can link to bank accounts, credit cards, and other payment form to track and categorize expenses and transactions. In addition, if your business handles large quantities of customer invoices you should try Zip Books. The software includes user-friendly features for creating and managing invoices. Users can create, send, and track invoices and their status. ZipBooks also allows users to email customer reminders for unpaid, late-payment, and past-due invoices.
---
Freelancers and service-based small business looking for an online accounting software and app should try Billy. This software provides fast setup within minutes for new businesses. Existing businesses or businesses that need advanced configuration can take a few hours to setup using Billy. During business hours on weekdays, users can take advantage of Billy's live chat and email support. Billy is compatible with iOS and Android and focuses on accounts receivable management and invoicing. Daily accounting tasks such as sending and managing client invoices and tracking expenses can be simplified by using Billy. Billy can offer a variety of beneficial features such as:
Billing

Invoicing

Quote management

Contact management

Expense management

Financial reporting

Estimate creation

Refund or discount processing

Bank reconciliation

Importing bank statements

Tax management

Multiple currency support
---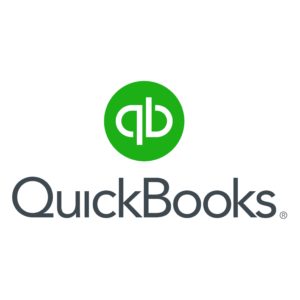 If you are not familiar with QuickBooks you should check it out. QuickBooks offers a variety of plans and versions that can accommodate a wide variety of businesses. Studies have shown QuickBooks as one of the most popular accounting software platforms used by small to medium-size businesses. Independent contractors, freelancers, and small to medium-size businesses can benefit from the wide variety of features QuickBooks offers.
Similar to Billy, QuickBooks is also cloud-based. That means you can access it from the office, at home, or out on-the-go. QuickBooks provides efficient bookkeeping services and some accounting services. In addition, it can be linked to your bank accounts, credit cards, and other payment forms. After linking QuickBooks, it can automatically record, track, and categorize expenses and transactions. Most of the software mentioned in this blog offers an automated tracking feature similar to QuickBooks. Some of the key features QuickBooks highlights are:
Create invoices

Create sales receipts

Inventory management

Online record sharing (share your records with your account)

Payroll
---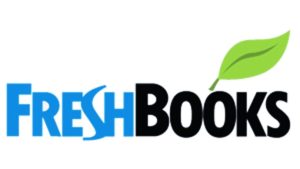 FreshBooks is a bookkeeping and accounting service software designed for freelancers as well as growing and larger businesses. It's offered with flexible features that can be appealing to small or growing businesses. FreshBooks allows users to customize financial documents and invoices by adding their logo, colors, and more. It also provides online payment solutions and automates tasks such as follow-ups.
Users can take advantage of the FreshBooks app available on iOS and Android. This allows users to access FreshBooks from just about any device. Within a few clicks on FreshBooks you can easily generate financial statements such as profit and loss or expense reports. Users can also generate accurate tax reports and summaries that can be forwarded to your CPA or accountant.
FreshBooks offers advanced features such as:
Online invoicing (notifications can alert users when a customer views invoice)

Client portal

Expense tracking and receipt tracking

Time tracking (group timesheets and breakdown of the day)

Project organization tools and overviews

Easy payment options (automatically recorded)

Accounting and financial reports (profit and loss, balance sheet, expense report, etc.)
---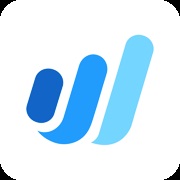 Wave is a bookkeeping and accounting service software that's comparable to Billy. Billy and Wave are most beneficial to microbusinesses and freelancers with 10 or fewer employees. A wide variety of industries can benefit from using Wave.
Similar to other software in this blog, Wave allows you to connect bank accounts, credit cards, and more. The software can then automatically track, record, and organize expenses and transactions. It can also generate financial statements such as sales tax reports, balance sheets, and profit and loss statements.
Wave offers additional features such as:
Create, send, and track invoices

Generate financial statements and reports

Automatic payment reminders

Accepts credit card invoice payments

Receipt management

Receipt scanning

Compatible with most third-party apps
---
Bookkeeping And Accounting Services: Should You Hire A Professional or Do It Yourself?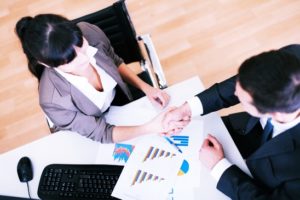 You might be on the fence about whether or not you should hire a professional for bookkeeping and accounting services or do it yourself. In some cases you might be able to successfully handle bookkeeping and accounting services on your own.
Before making the final decision, you should consider the volume and frequency of the tasks you need to complete. How many transactions do you have daily? Do you need monthly or weekly financial reports? If you have few daily transactions and need financial reports once in a while you might be a candidate to do it yourself. In most cases, using bookkeeping software at the very least can be beneficial and time saving.
Now that you have defined the frequency and volume of tasks you should consider the need for financial knowledge. If you're on a budget, which most of us are, you might want to evaluate your staff. Do you already have an employee that's capable and qualified to handle bookkeeping and accounting services? If you do, then you may be able to utilize their qualifications and avoid hiring a full-time accountant.
Even if you or your employee doesn't have the qualifications you can probably locate a qualified accountant that charges by the hour. In addition, outsourcing bookkeeping and accounting services can help avoid expense such as paying an employee over time or paying for their health insurance. Almost all individuals and businesses can benefit from using an accountant even If it's just for tax purposes.
How Can You Hire A Qualified Professional To Provide Bookkeeping And Accounting Services?
Hiring an accountant or bookkeeper is very similar to hiring any employee or consultant. Most likely you desire a professional that's qualified, trustworthy, reliable, and operates in your best interest. When it comes to hiring for bookkeeping and accounting services it can be more important to find a professional with these qualities. This person will be overseeing and handling money and finances. As we mentioned earlier almost anyone can call himself or herself a bookkeeper or accountant. So how can you find the right bookkeeper or accountant and qualify their level of expertise?
#1 Narrow down your options
The ever-so-useful Google browser is a great place to start your search for bookkeeping and accounting services. Most qualified bookkeepers and accounts will provide information such as education, services, philosophy, and more on their website.
As potential candidates catch your attention you can further your search through client reviews and general Google searches including their name and profession. If the coast looks clear after doing basic research, you can take the next step and schedule a consultation with them.
You should identify your top four to five choices for potential bookkeeping and accounting services. Once you've identified and researched your top picks you should meet with each of them to further qualify them. During your meetings, pay attention to small things like how easy they are to talk to or their general mannerisms.
#2 Check license numbers and ask questions
If you're qualifying a potential accountant with a license you should locate the license number and check it online. Regardless if a potential bookkeeper or accountant has a license or not, you should ask them well thought out questions and take notes. Some powerful qualifying questions can include:
What is your length of experience or practice?

When do you plan on retiring?

What are your specialties or focus clientele? Why?

In your professional arena, what differentiates you?

What are your fees?

What complaints have you had in the past if any?

How many problems or accusations have you encountered with any professional boards?

How many clients are you currently serving?

How many returns did you complete last year? How many were audited?

How many clients left you last year? Why?
#3 Ask for professional referrals
Even if you're hesitant to ask interrogative questions followed by a request for professional referrals, you should do it anyways. It will be a rather normal process for them if they are serving quality clients. Asking for two to three professional referrals should be a respectable request that can help you qualify your potential bookkeeper or accountant.
Taking the steps to qualify and gain confidence in a potential bookkeeper or accountant can help establish trust. Trust will most likely be critical to the success of working together in the short term and long term.
#4 Cost is usually not a qualifying factor
Some bookkeeping and accounting services are much more expensive than others. However, cost does not always reflect the expertise, education, or standard of work a professional can provide. Even if a friend or family member refers you to a bookkeeper or accountant you should invest time to qualify them. Keep reading to learn how you can qualify a potential bookkeeper or accountant.
#5 Creativity matters
Creativity is one the differentiating advantages between hiring a bookkeeper or accountant and using software. You might assume that 'numbers people' don't need to be creative. If so, you should consider changing your opinion. Creativity is a beneficial skill for almost anyone to have including bookkeepers and accountants.
So, how do you test the creativity of your potential bookkeeper or accountant? You could present your last tax return to them and ask them to review it. Ask them to identify the changes, errors, or things they would have done differently. This can give you the opportunity to work with your accountant or bookkeeper before officially hiring them. It can also allow you to test their ability to think outside the box and be creative. Prior to having your potential accountant review your returns you should ask the cost associated with the task.
Summary of Bookkeeping And Accounting Services
Hopefully by now you have a better understanding of the differences, similarities, activities, options, cost, and so forth regarding bookkeeping and accounting services. One of the key facts you should remember is bookkeeping and accounting is not the same profession. In addition, using bookkeeping and accounting software can be a cost-effective solution. However, you may not want to rely on software for all your accounting needs.
A summary of the primary bookkeeping services:
Recording, tracking, and categorizing all financial transactions

Posting debits and credits

Creating, sending, and tracking invoices

Monitoring, maintaining, and balancing general ledgers, subsidiaries, and historical accounts

Payroll

Recordkeeping
A summary of the primary accounting services:
Preparing adjusting entries and financial statements

Preparing and filing returns

Financial planning, analysis, and strategy

Tax planning and strategy

Financial forecasting